So, last week I hinted towards a big announcement that had come through about URR's future, and today I'm actually able to talk about it.
Short version: I'm going to be working on URR full-time for the next year, starting around September! And not a Kickstarter to be seen.

I've been thinking about this a while. As regular readers will know, URR has rapidly become the project in my life I care the most about, and whilst I'm currently doing a doctorate in one field of social science, I want to move into game studies before my first academic job. It started to seem that taking a year "out" would be the perfect way to combine these objectives – I could finally work on URR full-time and push ahead with it, whilst simultaneously having time to start publishing in game studies in anticipation for jobs further down the road. With a full year I know I can easily finish the entire worldbuilding segment within a year's full-time, and that's hugely exciting to me, and I really want to finish this block off. This means adding currencies, ships, ocean travel, mountain passes and caravans, and not to mention building interiors, NPCs, and weapons, armour, and combat mechanics!
However, even if I was fixed on the idea, there were still questions of where I was going to live, how I'd get by financially, and so forth. At first I considered doing a Kickstarter or similar – I've been critical of many KS campaigns in the past, and I continue to feel it can turn into a very problematic situation, but that was what I first considered. However, through a combination of trying to live frugally and the kindness of a family member, I'll be able to survive this year. I recognized I could still have tried a Kickstarter instead, and I feel I would have had a high chance of success, but now I'd been given this option I specifically decided not to go the KS route. Sure, it would boost the publicity of the game somewhat, but it would also take several months to start the campaign, run the campaign and do the rewards (even if they were all virtual/game ones). Having been given the option not to, I don't want to "waste" months of my URR year not actually working on URR! I also didn't want to blur the line somewhat with URR and the involvement of money – right now it's free, will always remain free, and I didn't want to introduce money to the equation if I didn't have to.
.
Another reason to not do KS, alas, is that in the next few months I'm not going to be able to do much URR work. Through no fault of my own the completion of my doctorate has been dragged out beyond what it should have been, and the next few months (July/August and probably September) are going to have to be very thesis-heavy. It's annoying that this might eat slightly into my URR year (as I'll be moving house in early September), but there's nothing to be done, and focusing on my academic work now means that as much of next year as possible will be free. Doing a KS would just further eat into the year, and as above – now I'm lucky enough to have the option to not KS, I think the arguments for KS falter against the arguments for not doing one and starting URR coding the moment my thesis is submitted.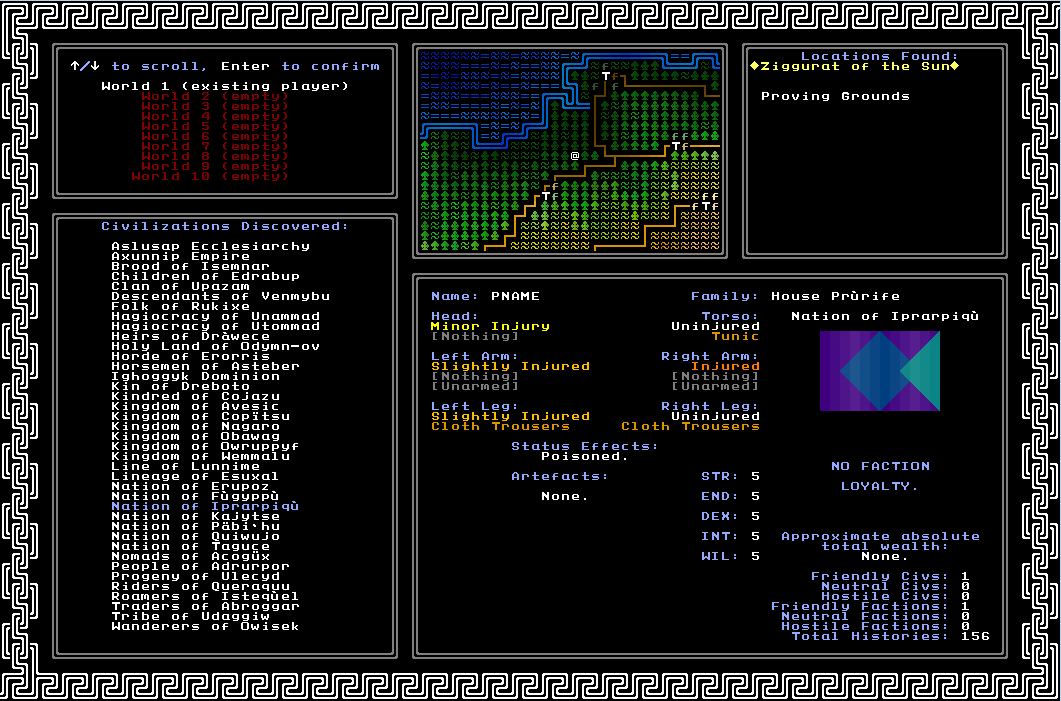 I'm… more excited than I can say about a year of full-time URR coding with some game studies on the side. I'm amazed things have come together after what was probably the hardest year of my life (for reasons I may post in a later blog entry and that had nothing to do with my PhD) and I'm already now figuring out the right order to go about the coding in this next year in order to achieve the worldbuilding-completion goal. There's also a second half of the announcement I can't say until next week, which – whilst very significant from my perspective – is secondary from the perspective of you fine blog-readers, but is just to do with my living arrangements for the next year and my continuing academic shift into game studies.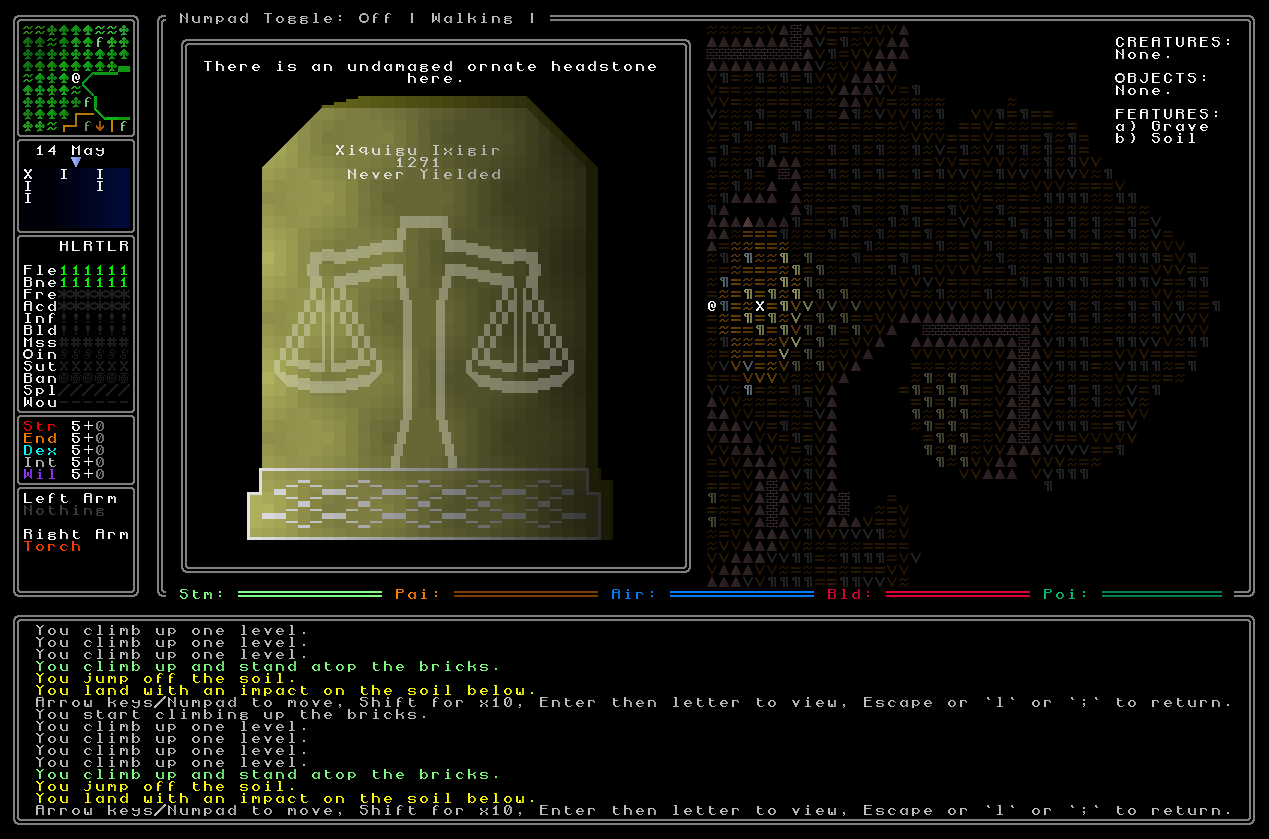 .There you have it. The next two or three months will have unfortunately have little URRing due to a very unfortunate position I find myself in academically, so 0.6 will be pushed back a few months, but from the screenshots I've been posting in the last few entries, I hope you'll all agree it's looking like it'll be worth the wait. The next few months will therefore have some URR updates when there is stuff to update you on, but also probably a greater number of general games criticism pieces on my devblog than usual. After that, hopefully starting at some point in September, I'll be working on URR full-time for a year! I cannot wait. Thanks to everyone for your support thus far, and I hope you'll join me in the UNCONTROLLABLE HYPE for next year.
.
Until then you can keep up to date on my devblog, Facebook page, or Twitter feed. The devblog is updated weekly on Saturdays (or sometimes Sundays), Facebook a few times a week, and the Twitter roughly daily. Stay tuned...