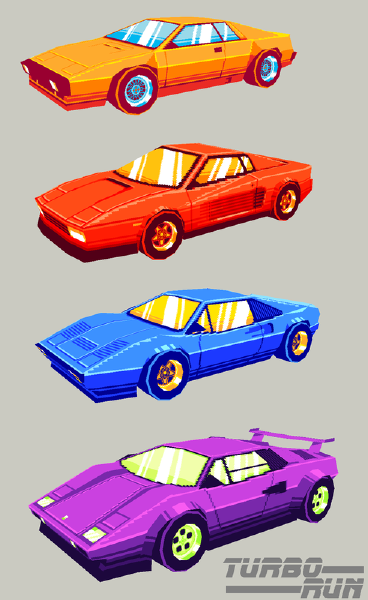 Besides slight improvements to the actual models; most notably the Countach, I completely remade the wheels UVs and textures. The old UVs were 128x128 and had a lot of wasted space, while the new ones are 64x64 and are quite compact. Instead of all cars having the generic place holder wheel, they now have accurate wheels based on the stock wheels on the real versions of the cars.


Left is new UV, right is old.
Still need to give the police cars this treatment, but I need a bit of a break.