Tiltz is a casual mobile arcade game where you try to guide as many falling objects as possible into a barrel using your fingers and device tilt. If you drop too many objects, you will lose. It is the first of three big mobile releases I developed; the other two being Hyperspace Pinball and Hamster Chase which were recently re-released for Android and iOS after some back end upgrading and cleanup.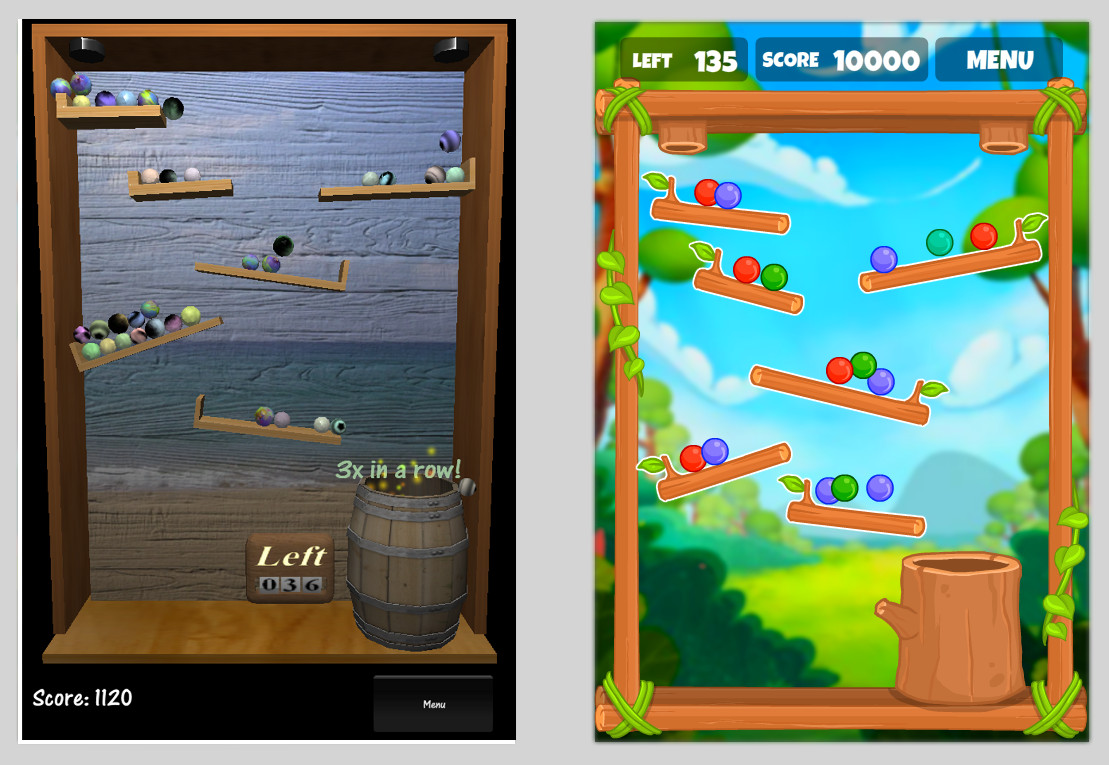 The biggest change coming to Tiltz is the art makeover. With help from Ah Tan at Flashgameartist4hire.deviantart.com the game now has a simpler and cartoony look and feel. Combined with effects produced by the FX Quest Unity package, it also feels more interactive and rewarding.
The second biggest change is leaderboard support. Tiltz 2.0 will enable you to compete against your Facebook friends for high scores. The game also assigns up to 3-star ratings for each level depending on how high your score is.
Tiltz 2.0 will also have more levels. The old version had 35; I'm now aiming to have north of 60. It doesn't sound like much, but Tiltz isn't designed to let you just coast through every level. If you want to do so however, then you're welcome to purchase one or more boosters to help you on the way (such as time dilation and increased "dropped object" thresholds). To be fair: You WILL be able to win the game without buying any boosters if you're good enough. The game will not be released until I confirmed in QA that every level could be passed by at least one beta tester besides me without the use of boosters.
If you can beat Tiltz without boosters but still want to support Gamieon, you can always donate through the new tip jar; but don't worry, you won't be constantly nagged if you don't.
The Beta Test is Coming!
After the level selection map is complete within a few weeks I will submit Tiltz to TheBetaFamily.com. If you'd like to give it a spin, then sign up to that site and message me on IndieDB or reach me via e-mail from Gamieon.com (I check all of them so you're good).
Oh, your chances of being a tester will increase if you follow me on Twitter and Twitch :)
Follow Me
Twitter - @gamieon
Twitch - Twitch.tv