In our news article
last friday
we released a heap of in game screenshots taken from the publisher demo of The Spire. We also revealed that we are working on a brand new gameplay video for The Spire and that we are going to be releasing news updates on a much more regular basis.
Today we are keeping that promise by releasing a host of Spire themed desktop wallpapers. Our first set features selected pieces of our very best concept art, thrown in with an exclusive piece of Maher just for good measure.
Our second set includes two themed wallpapers to bring some festive cheer, perfect for the run up to Christmas.
All wallpapers are available at 1280x1024, 1440x900, 1680x1050 and 1920x 1200 resolutions.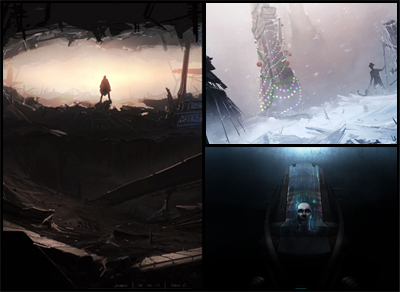 We also have a brand new look website and a community forum under construction which shall be opening soon. To coincide with the launch we are adding the finishing touches to a brand new video showcasing the gameplay in action and something else rather special!
Get involved with our new Facebook and Twitter pages as we love reading your comments and there will be plenty to be looking out for in the coming months.
PS: Forgive the terrible headline, just trying to spread joy and merriment!