So I wanted to put a few questions out there. Not sure who follows this game or who will answer, although any feedback is hugely appreciated.
As you may see if you follow the game I'm currently working on the environments for the first part of the game. Currently I am working on two environments, currently "the caverns" for level 1, part 1 and the "temple" theme for level 1, part 2. The caverns currently look like this: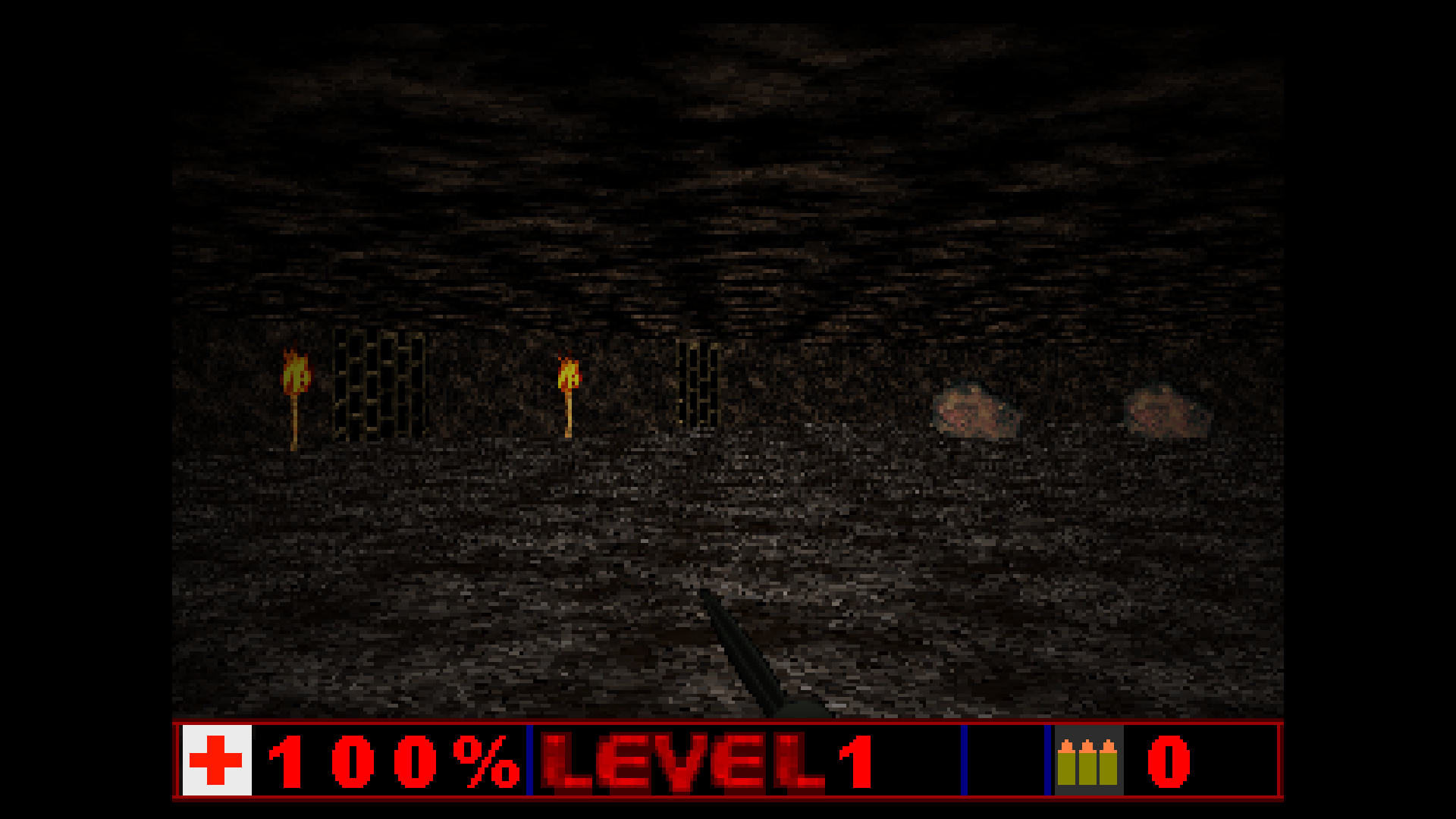 The temple themed levels currently look like this: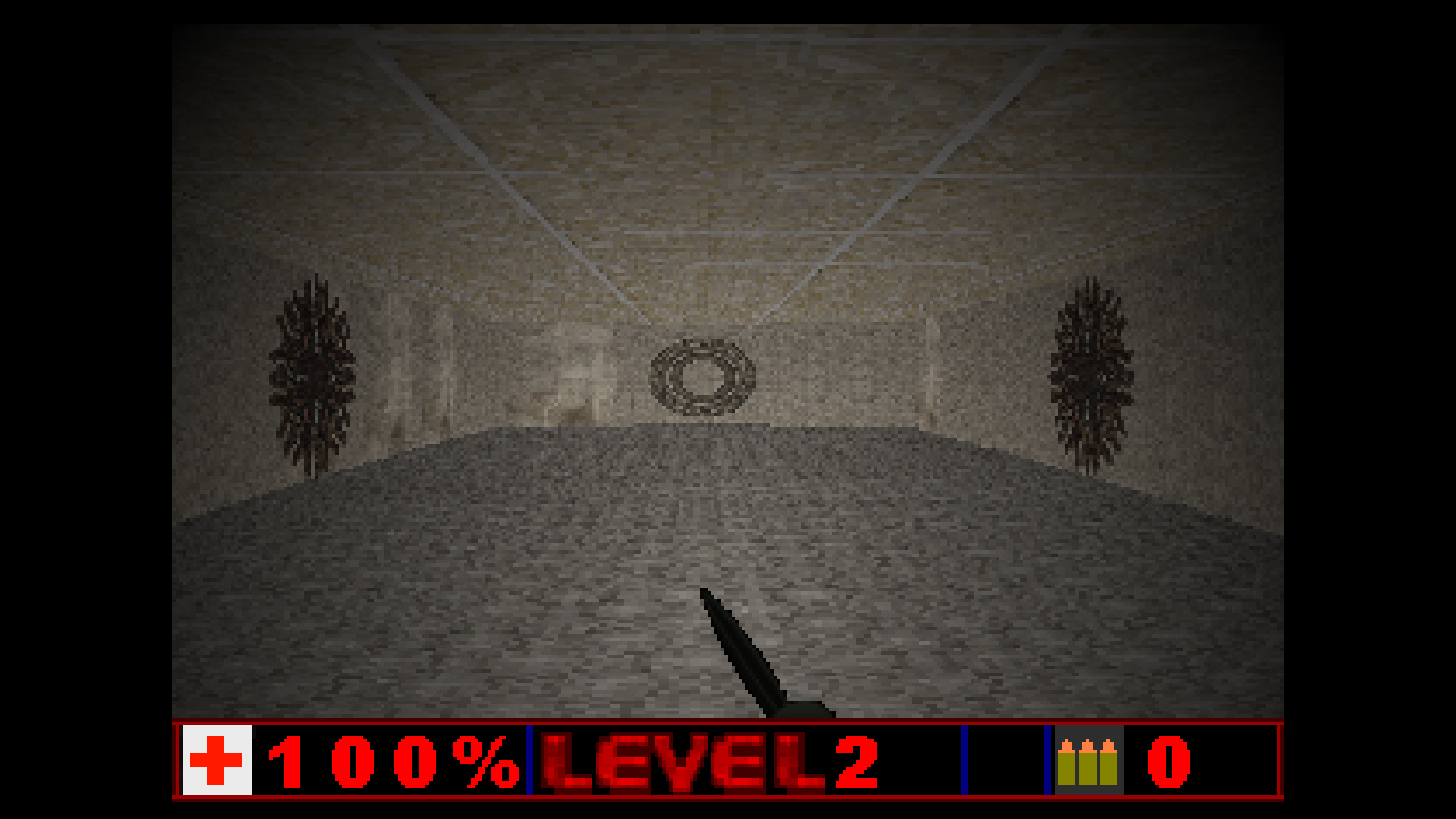 Soon I'll also be updating the interface to a custom one, but in the future I'll probably update it yet again. One question I had about this part was, what other themes would be suitable for the game? I know I'm writing the story-line, but I'm sure I could fit in any new theme ideas as long as they're not too wild.
Another you thing you'll notice in the screenshots is the dark overlay, which I wanted to make the caverns look darker and add atmosphere to the old-school style graphics. This overlay will run externally to the game engine, since I don't have access to the source code so there's no way to integrate it. To reiterate what I said in the last update the engine is very limited but I'm planning on a few things to overcome these limitations such as the external application that'll act as a menu where I'll compile each part as I update them. Hopefully also an auto-updater, and as well as this it'll play the in-game music since the engine only accepts the midi file format which will cause many problems.
Some other questions I had in mind were:
What weapons do you think would be suitable for the game?
What enemy creatures should I add?
Are there any environmental objects you had in mind? (considering the appearance of the engine)
I like getting other peoples perspectives and ideas for the game, so anything is hugely appreciated. Also if anyone is interested in working on the game contact me here on ModDB. Things I do not need help with currently are story writers and soundtrack artists, but that's all.
Not too long an update this time around.
Thanks for reading,
Cork279