Dear mortal gamers
After more than three months, it is definitely time for an update. The time has been used well, so we have a bundle of new features to present.
I need directions

Due to the feedback we got from players of our demo, it became clear to us that we needed to better communicate the objectives and functions of the game. Therefore the HUD now includes a quest log of current and completed objectives.
Furthermore, there are now indicators for the visibility of the player and any active buffs. A compass can be found as an optional collectable item.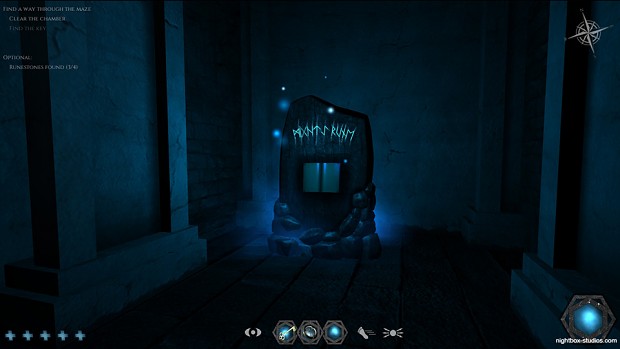 To further enhance the feeling of progress, we have scattered collectables and achievements throughout the levels. Also, after the first playthrough you unlock a new hardcore mode.
We have improved a lot of minor issues. For example, the dialog audio has been remixed. Now it should be much easier to understand the commands given by Oseyra. On top of that, you can switch on subtitles and many more new options.
The Temple
We have nearly completed our penultimate level. The temple represents a big and open area for you to discover. But be careful, the undead skeletons have entrenched themselves in the stone rubble.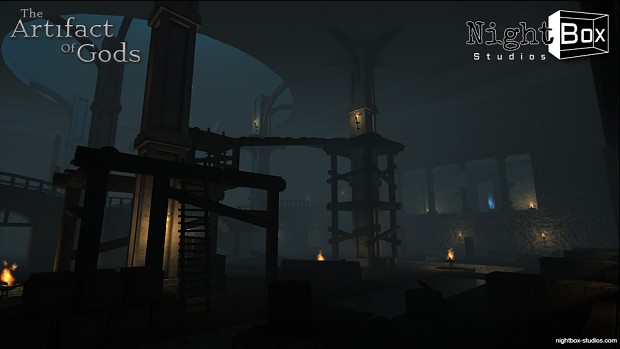 In the temple, you will learn more about the story of the gods by solving their unique puzzles. As you approach the climax of the game, you'll find out more about Oseyra's motives and how her fate is entangled with the other gods.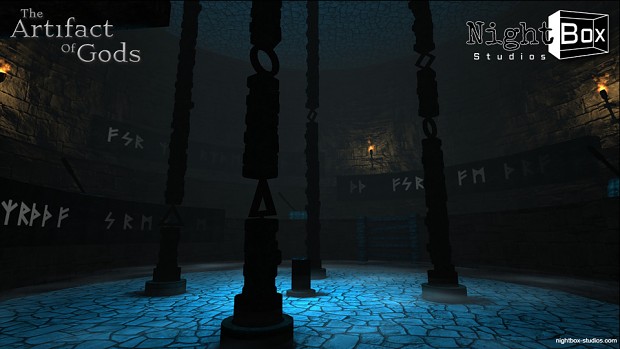 Enemies
The gameplay becomes more offensive at this stage after acquiring a crossbow. Two types of bolts can be found in the levels. Steel bolts can kill the skeleton guards, but only if you manage to hit the energy crystal in their chest. Since you are facing quite a number of undead, killing every one of them is not an option. Therefore, you also need to use the ice bolts wisely to either freeze an enemy for a few seconds or to stifle a torch, creating a shadow through which you can sneak past the guards.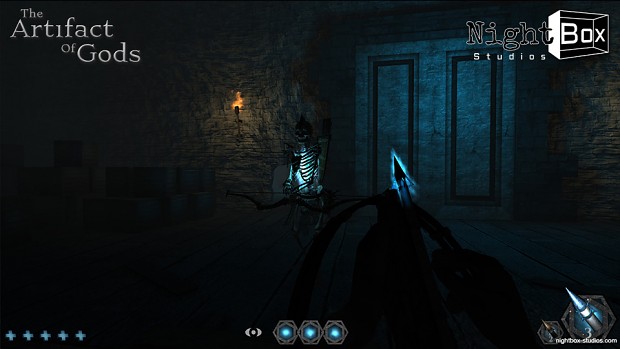 Though stealth is often a good approach, you should not have any mercy with the skeletons. But keep in mind that the skeletons within the temple know of your presence and will be more perceptive. They will react to noises, dead guards and stifled lights and will coordinate their approaches.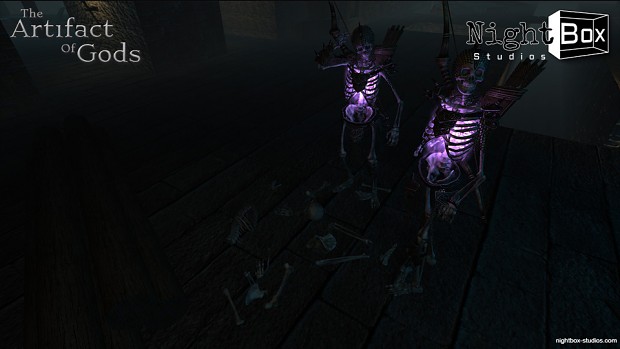 Tell us what you think
Check our previous news and the image gallery for more impressions of our crossbow and the existing levels. You can find a bunch of Let's Play videos of our earlier versions in our nightboxstudios subreddit. If you have feedback for us or questions, please tell us here, by email or on reddit! We listen to your feedback, as it has been very helpful in the past.