The team at Death Knell Games hopes you're having a great Valentine's Day... Don't feel down if you didn't get any cards, we've got a treat for fans and newcomers alike that'll make your day.
Check out this teaser clip of the upcoming Thanatophobia game! With a few sneaky peaks into the game footage and featuring music and an ambient theme by the awesome people at ShortRoundMusic, we hope you enjoy it.

Make sure you view in 1080p for the best video quality.
It's been a busy month at Death Knell Games and we've been going through a teenage growth spurt since our last news update.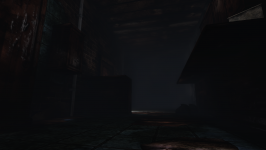 David Denton joins the team as our new concept artist. The super-talented David is currently hard at work creating the various beings that will inhabit the Thanatophobia game. Sculpting these works of art into life is our fantastic new 3D character modeller, Amber Damron.
We've also been receiving plenty of most welcome publicity. After some poking and prodding, the Death Knell Games team gave the first Thanatophobia interviews to Chris Priestman at Indie Game Magazine and Gareth Chadwick of The Sixth Axis.
You can all read these interviews at the following links:
Indie Game Magazine
Indiegamemag.com
The Sixth Axis
Thesixthaxis.com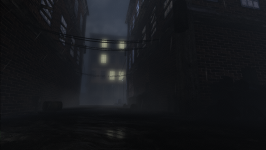 That's all for now. Let us know what you think of the Thanatophobia teaser and stay tuned for future updates from Death Knell Games.
Much love on V-day from the Death Knell Games team!