TesserAct is now in it's final week of it's Kickstarter campaign!
TesserAct is our take on the Puzzle/Platformer style, focusing on bringing in scientific plausibility (we even hired a geo-physicist), along with a compelling story to drive Sam through the decaying Heywood-Bowman facility.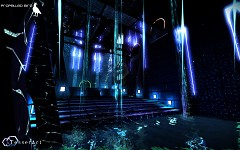 We launched a Kickstarter campaign to get the game through the final bits of development, and we have hit the 6 day mark to be funded, and we're only at 17% of our goal!
Kickstarter.com
Be sure to check out our demo, and then check out our Kickstarter and help us reach our funding goal!
Demo: Propelledbird.com
~The Propelled Bird Team