[ --- DEMO --- ]
Check out the demo, its action packed and contains 4 levels you can battle in. I even included local multiplayer so grab a controller and duel your friend too if you got one.
If you enjoyed the demo you can whish-list on steam:
[ --- Discord --- ]
Get in touch with me personally and get cool exclusives including a chance to play a role in the development by joining my discord:
[ --- Gameplay --- ]
Stargazer program is best shown by the dueling action and thrills it gives. Some of the levels are in black and white and this allows you to easily spot bullets, threats and just about anything else that comes your way. When stuck in intense duels its harder and harder to spot the threat before it gets to you or to decipher the movements of your pesky foe.
Lose focus for a second and they got you right where they want you!
Check out the gameplay and see for yourself:
In this video I face off against a medium difficulty AI, I have a set strategy but he resits and nearly takes me out but in the end the luck turns against him and he gets hit by the increasing waves of mobs.
[ --- Campaign --- ]
Throughout the campaign you can experience all the single player fun that stargazer program can provide by playing through all kinds of different and exciting gameplay configurations and it gives you a good reason to teach that pesky foe who is boss.
You will be given a choice of multiple companies to "work" for which one you pick will determine how you are treated... some companies don't treat you as-well as perhaps they should.
Here are some screens of the dialog and your bosses:
Alveac are the least human like of the organizations and the loss of face has not hurt their standing as of now as a result they care very little about their employees and tend to thrust them into difficult situations.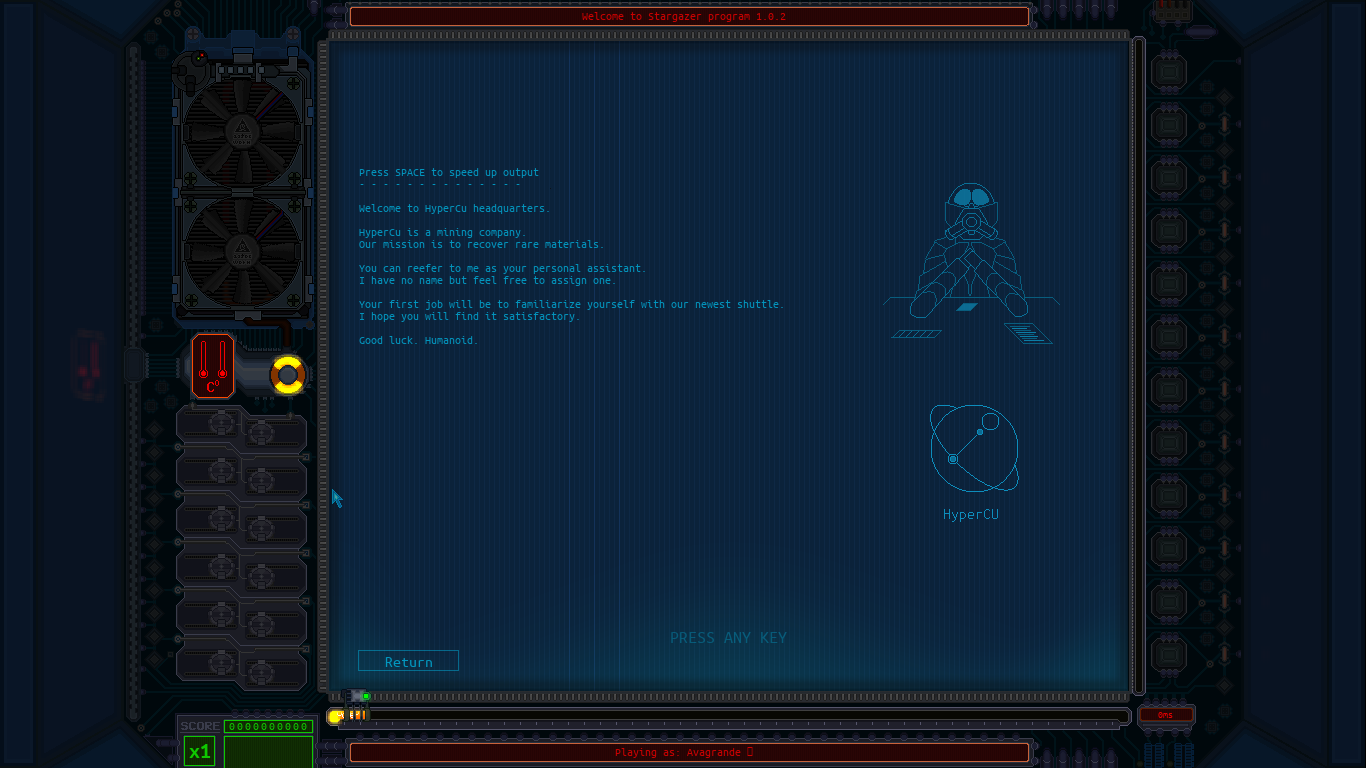 Hypercu are tech oriented and in the middle of the road for employee treatment they care about you but not enough to get in your way.
Thank you for reading and see you soon!