WARNING:THIS TUTORIAL WORKS ONLY WITH BLENDER 2.78.
1. Preparation
3D Modelling software
You will need a 3d modelling software capable of exporting .ASE models. I would reccomend you blender with ASE export plugin.
unpack the zip. There should be py file inside. That is what you need.
Alright , now we can start with setting up blender. Open up blender , then click file , user preferences and click "install from file". Choose the .py file of the plugin. If you´ve done this correctly , you should see this in import-export :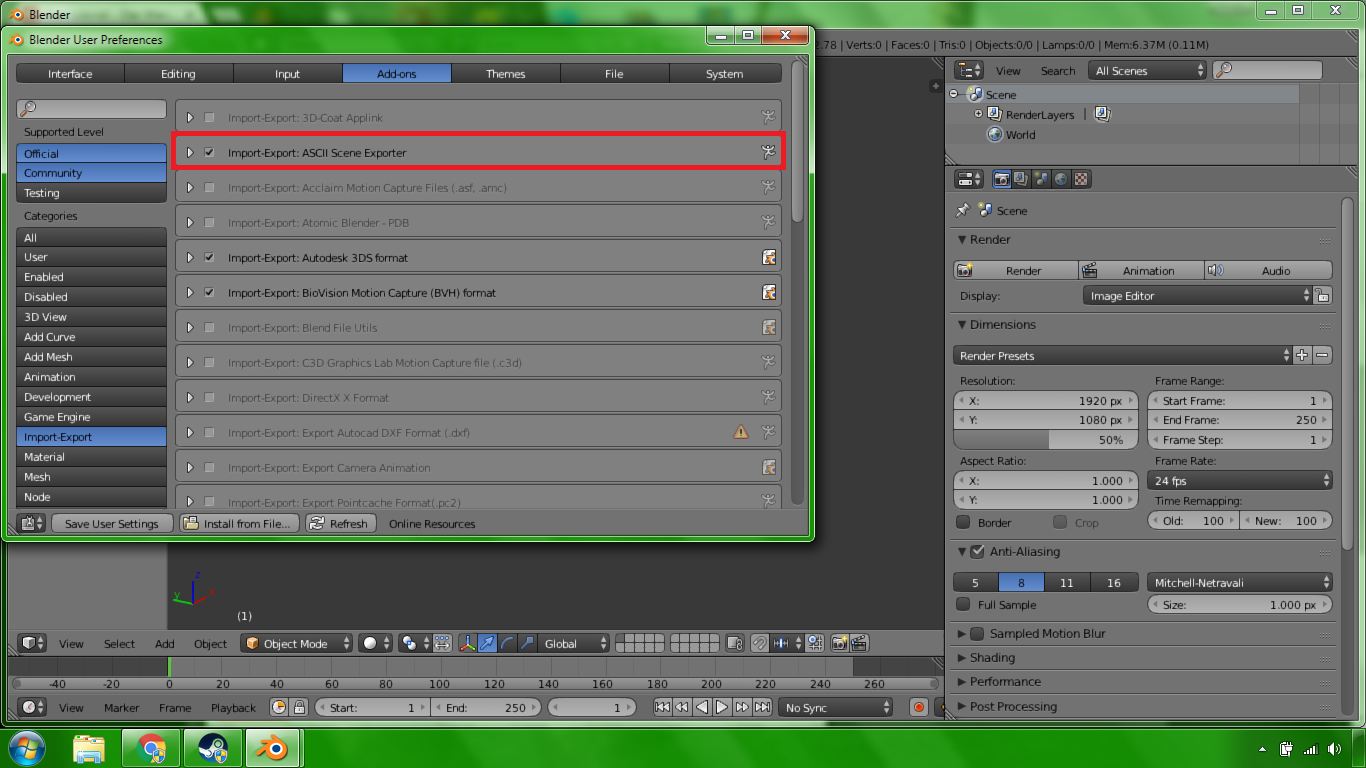 Make sure it is checked , otherwise the plugin will not be enabled!
Alright. Now that we are done , let´s move to step 2.
2. Preparing the model for importing.
Eliminating bugs and mirroring
Import the model you want to put into republic commando.
click file , then import , click the format in which your model is and then choose your model. If done correctly , the model should pop up in your 3d view.
IF YOU ARE IMPORTING REGULAR SWBF2 MODELS , THEN
Set the model scale to 10
IF YOU ARE IMPORTING SWBF2 WEAPON MODELS , THEN:
Set the model scale to 10 and z rotation to 90
Now , choose edit mode and click W. Choose flip normals and remove doubles. Then go back to object mode . Click object , then mirror and then click "X Axis" , drag your mouse to the left side of the screen and press middle mouse button.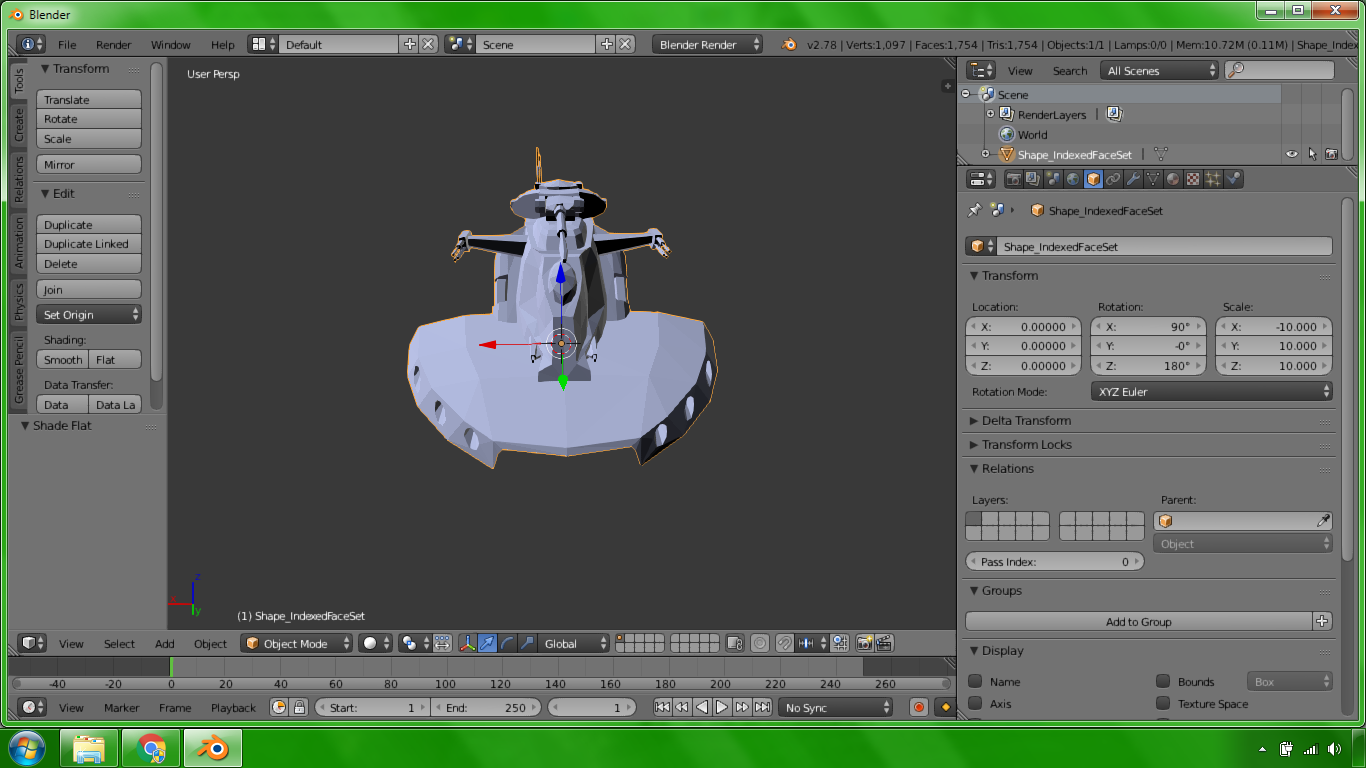 The following step is crucial , because your model might end up broken/mirrored after importing to Republic Commando.
Now ... click file , then export and choose any format you want. DO NOT CHOOSE ASE YET. Give it any name you want.
Now close blender and do not save anything. Open blender again and import the model you have previously exported. Go to edit mode , click W and then click "remove doubles" and "flip normals".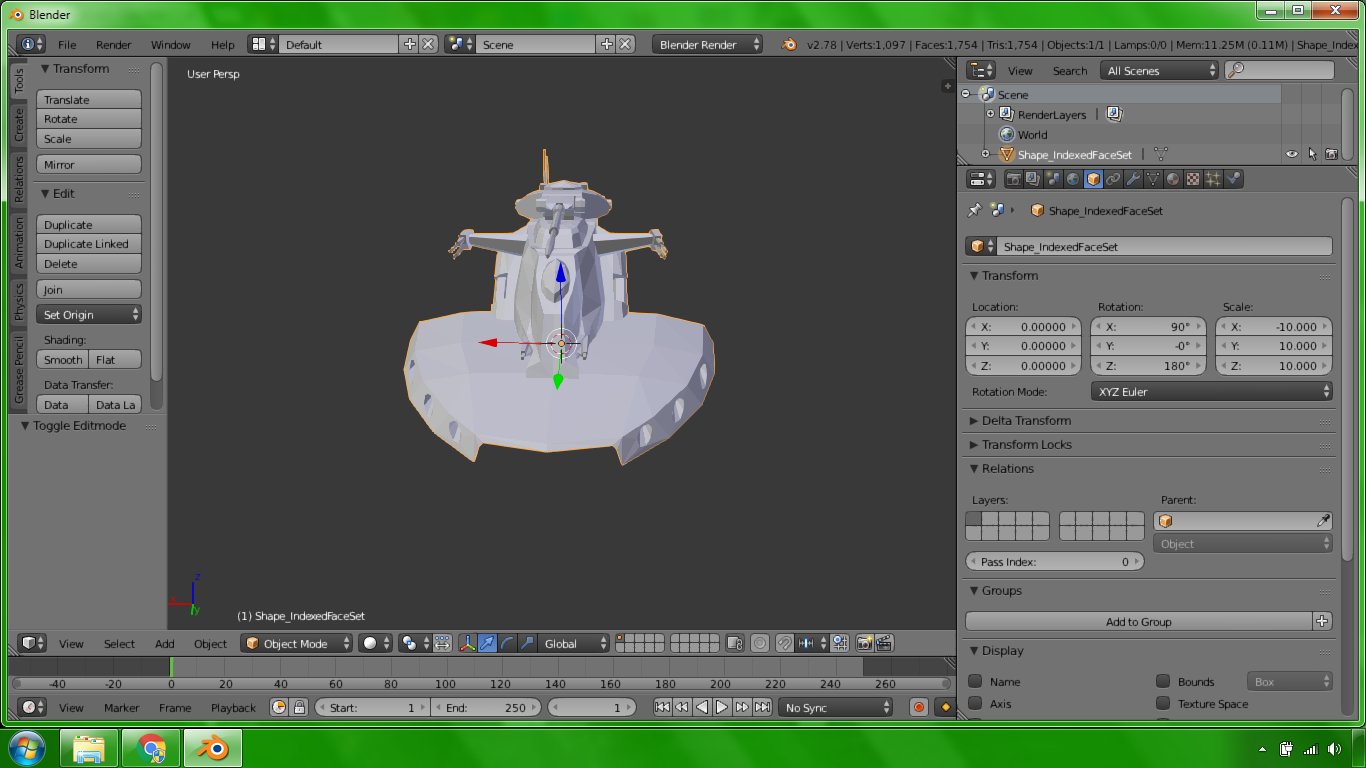 Now click file , export and click ASE.
Now make sure these options are ticked: triangulate , scale , rotation , location , use submaterials and use multiple materials.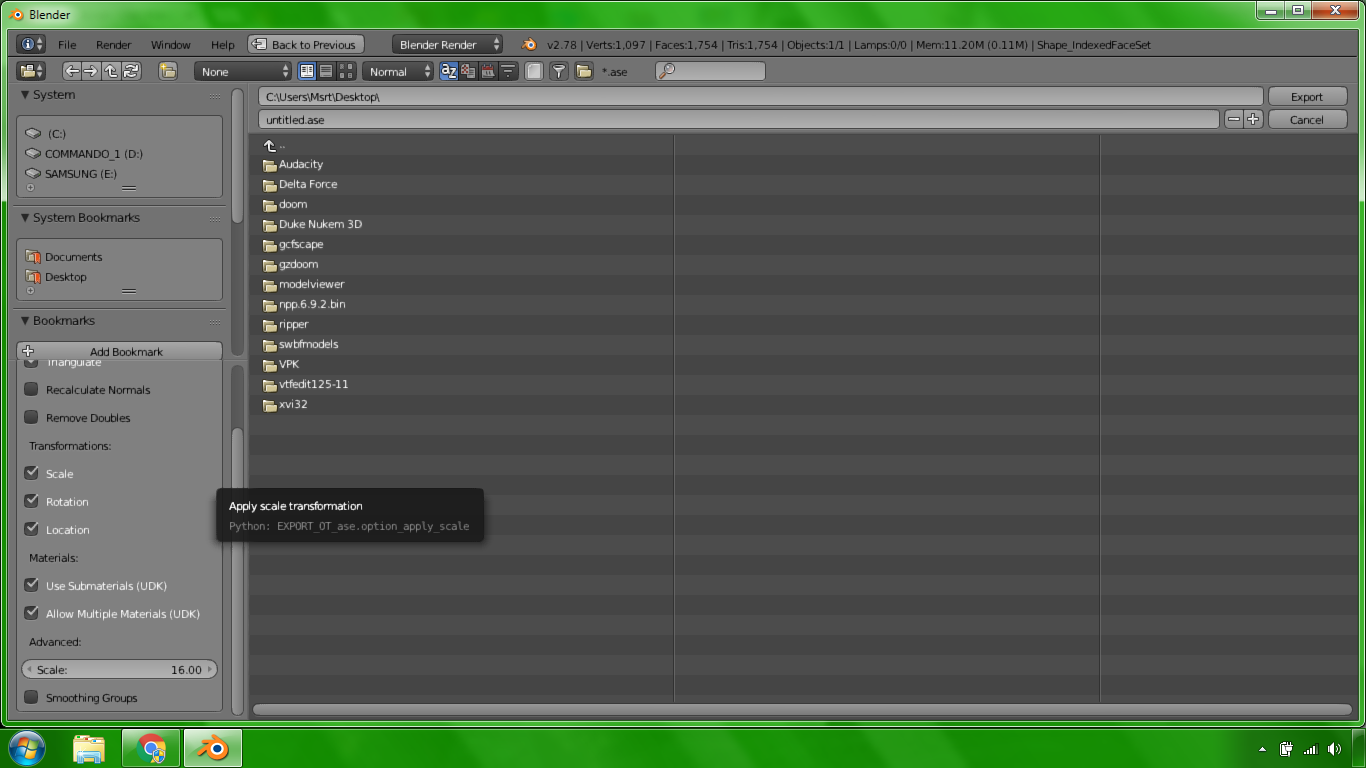 Now , name the file like you want and click "export".
3. Importing the file into Republic Commando.
Open up your UnrealED. Then go to Static Meshes. Click file and then import. Choose your .ase file and now set it´s name , package and group. If done correctly , you should see your model without textures in the window.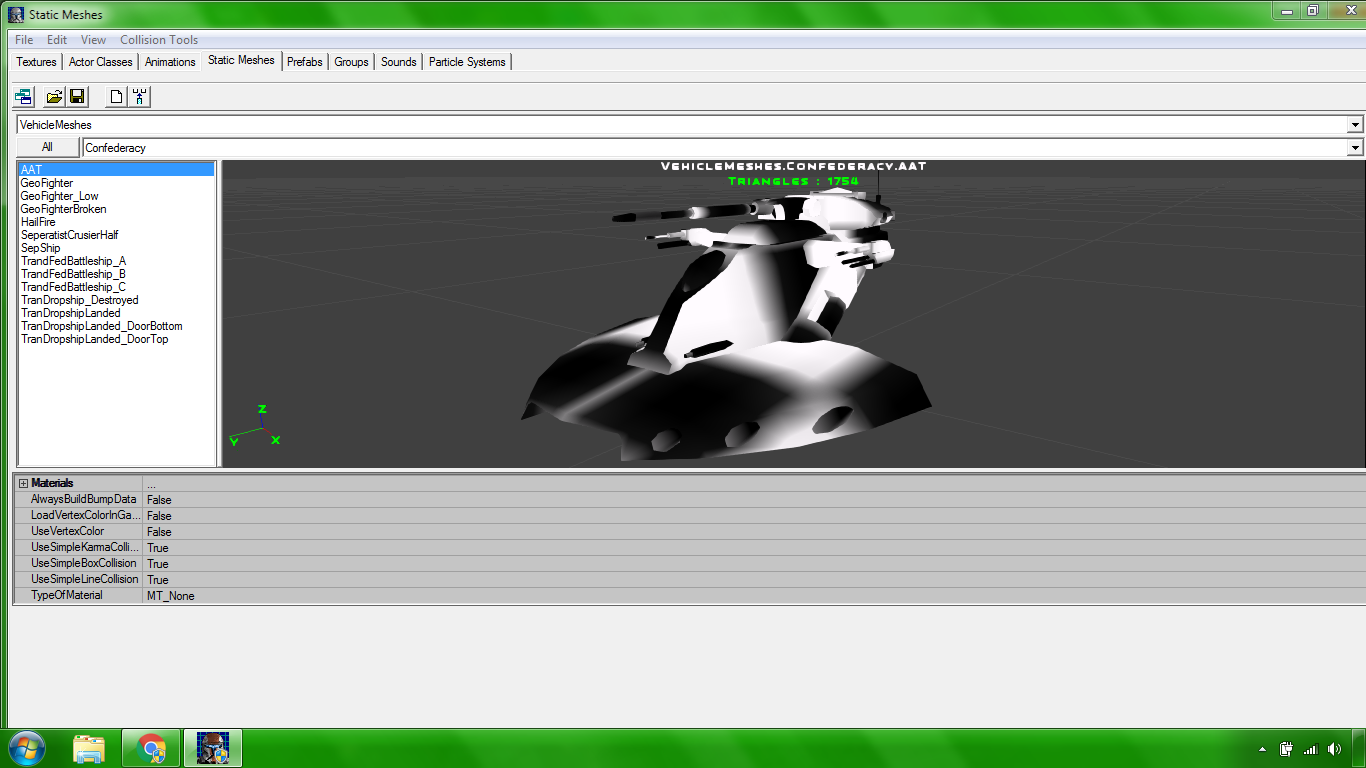 Now for the last 2 things:
Import the textures and assign them to the materials (you should know this).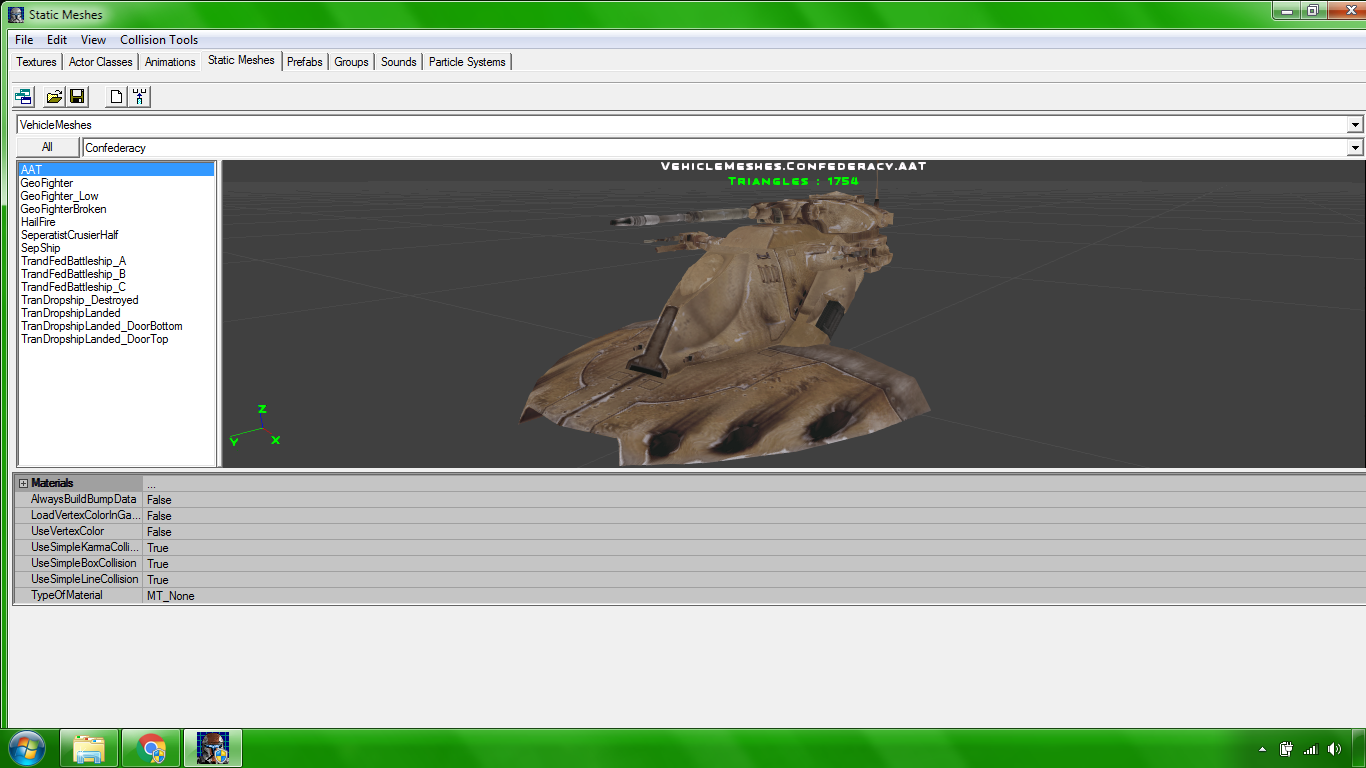 Alright , now click "collision" and then "fit 26 DOP". Done! Now you have successfuly imported a static mesh.