Things are starting to get rolling on stampede with a few coding breakthroughs enabling the basic controls, feel and gameplay to progress closer to how we want it. The character now runs to where the screen is tapped, teleports to where it's double tapped, collectable runes can give players one-time-use abilities such as the firecircle/blast spell seen in the video.
So now that the player is mostly able to act how we wanted we're now getting into enemy AI and also modelling more players, enemies and world themes to unlock/choose from.
The first additional one is Chirp,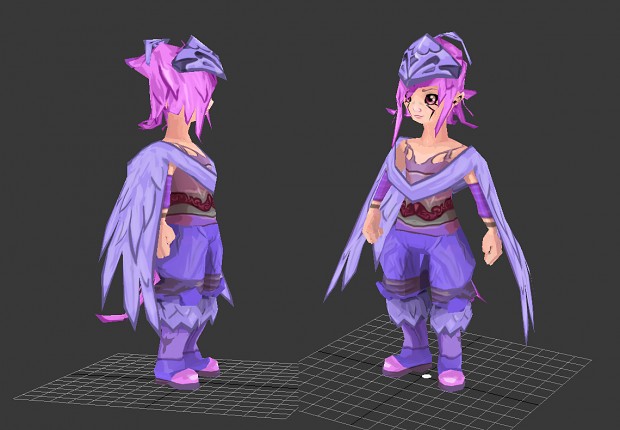 A bird themed character who will eventually, hopefully have an entirely new set of spells that can be used to play Stampede in a totally different way.
I'll post more on the 3rd Stampede character and hopefully some awesome enemy AI soon.
-Jackson