Hey. So, I've been working a bit on Sparky in my free time. For one thing, I've managed to get water-running implemented, which is good. Basically, if you move quickly enough on the surface of water, you can run across it. If you jump onto the water or slow down, you'll sink right into it, so there's an element of strategy to it - almost like a new dimension.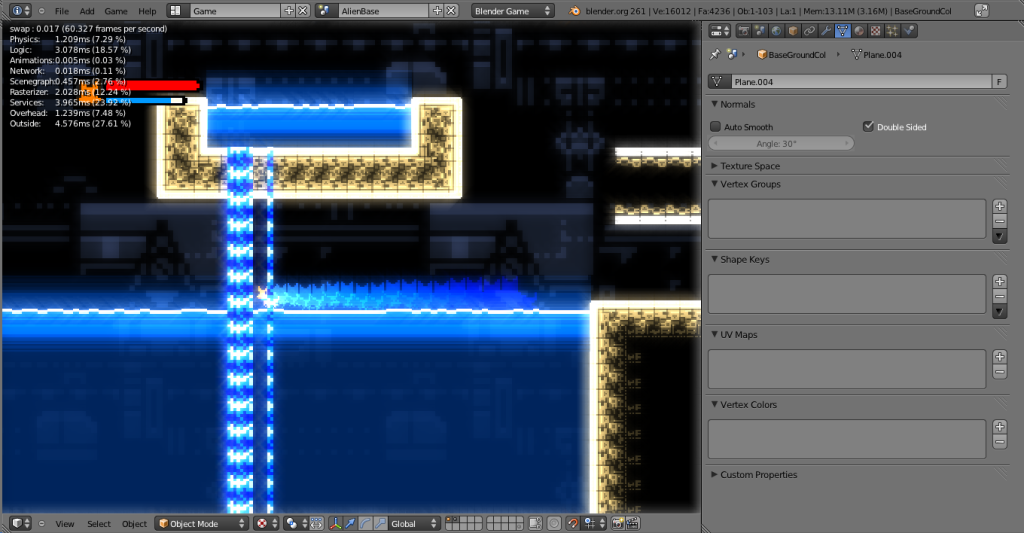 This could be useful for some 'momentum' puzzles, like if you need to get across water to run up a ramp, but enemies caused you to need to jump - that would be pretty interesting, I think.
That picture up above has a HEAVY bloom filter on it (really, an incorrect one - almost like blurring). Fortunately, I also fixed the filter I was using to only brighten light objects, so it's less noticeable, but also adds more to the game, as you can see below.
That screenshot also shows the first implemented enemy - a kamikaze insect (yet to be named with a name I like), and its spawn port.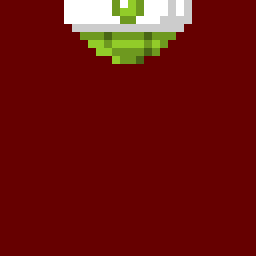 By the way, the spawner's steam gets sucked in by accident - I'll fix it to dissipate instead.

Basically, these insects are highly volatile - their only attack and use is to smash into you and explode, sending Sparky into a world of hurt. Fortunately, if they smash into anything, they explode, so it's not that hard to dodge them / make them explode into something.
So, my idea for the game is to Alpha-release this, like Minecraft. This way, I can be generating revenue while continuing to make and update the game. The initial game mode would probably be either Survival - how many enemies can you endure attacking you at the same time (and so, how long can you last) - or Time Attack - get to the end of the map in time.
Also, I was thinking that online multiplayer would be a nice feature - some co-op action should be pretty sweet. I have at least one co-op only idea that I would like to implement, as well as different mode ideas, like maybe some sort of 'capture the flag', football kind of game.
This way, I can just work on releasing new maps, dogs, modes, and bug-fixes rather than trying to work on something that I would need to finish before I could release (like Soldier Of). I suppose I could split Soldier Of up into episodes, so that I could release it before it's completely finished... Maybe I'll do that.
Anyway, thanks for reading and listening to my horrible description of the idea of this game. Keep watching, and stay Ionized! :D