Spacebit 0.7.5 Stable Desura Release
Introduction
Long time no see! Its been a while since we uploaded a news post based on the latest release on Desura so its about time we get up to date and release one :) We found an artist to create the enviroment, ground, characters etc... so soon you will see spacebit in top-notch visual goodness!
We are also available on Indievania Indievania.com for $5.99 as a special 40% off which includes the Spacebit Updater for constant earlier updates.
Spacebit has also been uploaded to Steam GreenLight. Check it out over here: Steamcommunity.com
Any support and friendly comments you could give us over there would really be awesome and much welcomed! We really also reccomend to check out the many other games on there if you haven't already, almost every single one of them deserves your support in my opinion!
The Spacebit website has been completely reworked, including a new forum which can be found at www.belusia.com
Future
Visuals!! our main focus at the moment is improving graphical quality, completing the new environment art, improving particle quality, effects etc.
Tips and Hints
Playing this stable version is very different from the current version on Desura. That's why we have the Tips and Hints section to help you with some of the things that changed in the game you would not have known prior to this massive update!
All attacks have a knockback now
To open inventory, character sheet or creation menu, press ESC and click on one of the 3 buttons at the bottom left
Spaceship creation has been disabled while we are changing core of the map loading system
You have a map editor with which you can create your own maps
Top level has been changed to 5
You lose items if you die
To save character press ESC and click save character
Team and Development News
We have found a new 2D artist and will have more news of him during this week. Bert, our music composer has been working hard on new media for the background and main menu. Bram has been working hard on the menu art as well as the trailer/intro. Jeno has been busy working hard on the item icons, check the new art out in the compilation image!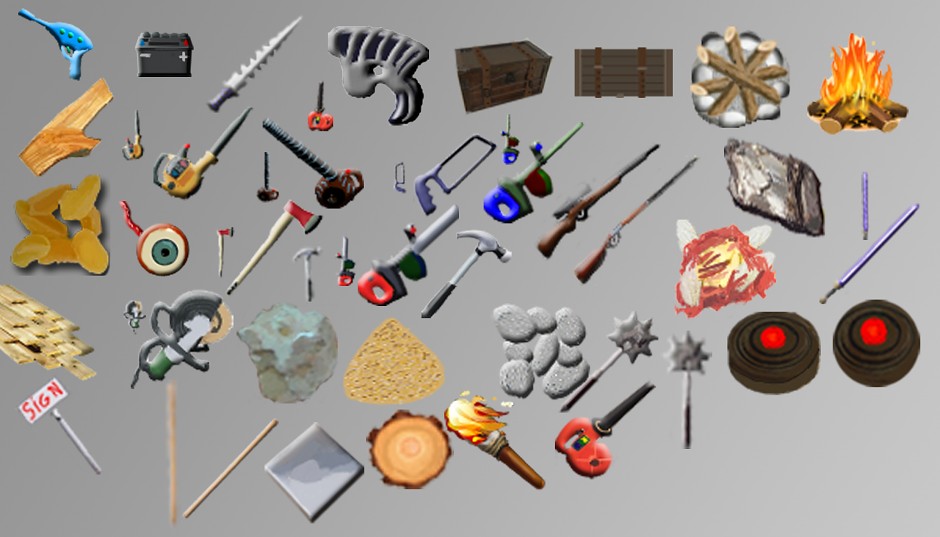 And i've also been working on a side project we called Arena. Check it out over here: Moddb.com Ben has been programming multiplayer and is right now focusing on liquids once again. He is concentrating all his awesome brain power on improving quality of everything like liquid and improving performance to allow for more unique and interesting liquid related things.
Full Change Log
Spacebit Version 0.75
Changes
New main menu art
Added the new main menu music
Spacebit Version 0.73
Changes
Improved tile texture sizes from 32by32 to 64by64 which means double the quality and no apparent decrease in fps.
You now open inventory, character sheet and creation menus at the bottom left of the screen
Press esc and click save character to save
Map Editor tile viewport increased from 10by10 tiles to 50by50tiles
Added many more item icons
Fixed allot of gameplay issues
Removed music for the time being as we are changing the options menu
Spacebit Version 0.72
Changes
Fixed Melee
Improved ESC Menu for inventory, Creation, Character
Added 2 new object types (trees)
Increased Editors viewport tiles
Added couple new item icons
Spacebit Version 0.71
Changes
Changed the options menu save log
Gameplay screen does not shake when moving anymore
Fixed issue with inventory not working properly
Added many new item icons
Spacebit Version 0.70
Changes
Changed the save log once more i changed how items were saved
Fixed a issue with the game having problems starting
Inventory size is now based on level
Changed the Gameplay Interface to take up less room
Added option for text to have different colours
Maximum level is now level 5
New type of monster spawns at every new level
Making changes to screen resolution still working on a better solution
Renamed tileGenerator to the correct name "World Editor"
World Editor should now properly start up
Spacebit Version 0.69
Changes
Saves characters correctly
Fixed a bug with battery not saving
When you die at night you respawn during daytime with random items lost as a penalty
Changed font to easier to read font
Floating text has been re-done and works allot better then before
Spacebit Version 0.68
Changes
Re-Designed how maps load and save ingame
Added the Map Editor
Mining lazers now have cycle's and Extraction mechanics
Main menu is completly re-done
Added 3 Languages 2 more plan to be added "Please contact us if you wish to translate a language"
Re-worked lighting for the time being
Added many new materials and items
And many bug fix's
Spacebit Version 0.60
Changes
Fixed Resolution 1920 by 1080 problem!
Screen is resized based on resolution so all screens no matter the resolution look the same
When a light is not onscreen its removed this improves performance a little but lights still drain performance
Added new item drop sound
Spacebit Version 0.58
Changes
Further problems which 0.56 had have been fixed
Added new effect sounds and weather sounds
Resolution 1920 x 1080 has been fixed
Spacebit Version 0.57
Changes
Fixed a lot of problems cuassing game to crash