The Website should be up and running sometime this week. probably this weekend. Some of the functions and pages on the site wont be added until later in the progress.
First things we going to add is the news system so you guys can read about the development of the project.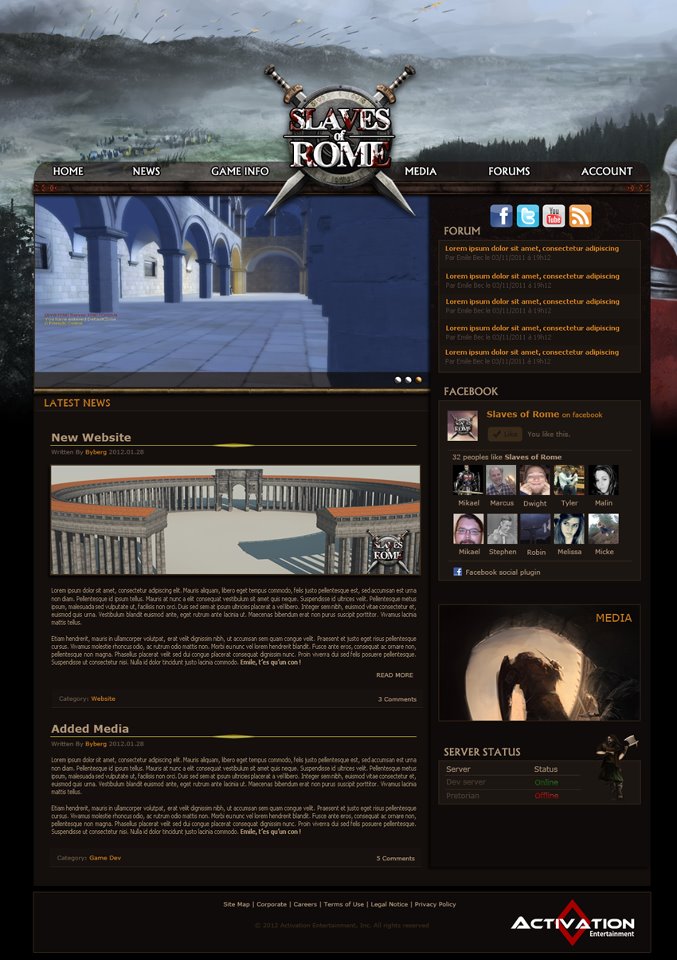 Overall stuff that will be found later on the website is:
Account (manage website account & game accounts)
Media (Screenshots, wallpapers, concept art & videos)
Game info (Background, features, credits, characters etc)
News (Development blog, Patch notes, Community news etc)
Forums (what it sounds like =P)
Server Status (game server, development server, patch server)
More information on the progress for the website will come.
Hope you like it!