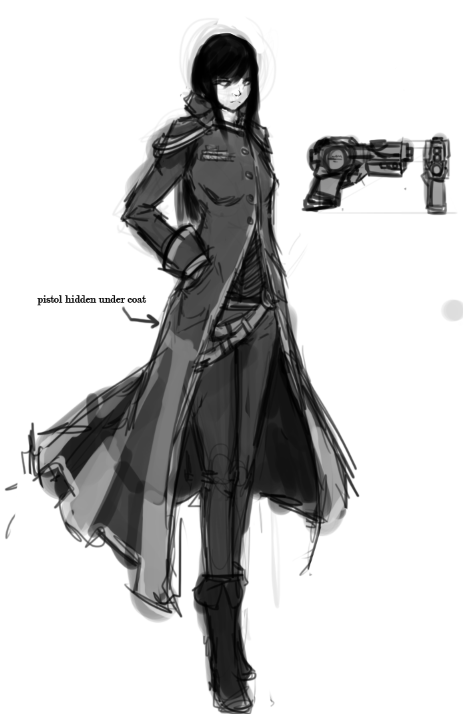 This is soul
The leader of Sovat. Soul is 23 years old, she became the leader of the company when she was only 15 since then Sovat has risen to be the number one company with in echo.
Soul is a calm and cool character, never really seems to get angry. She carries her pistol that she made herself. Soul isn't a person to take lightly, she is armed and dangerous.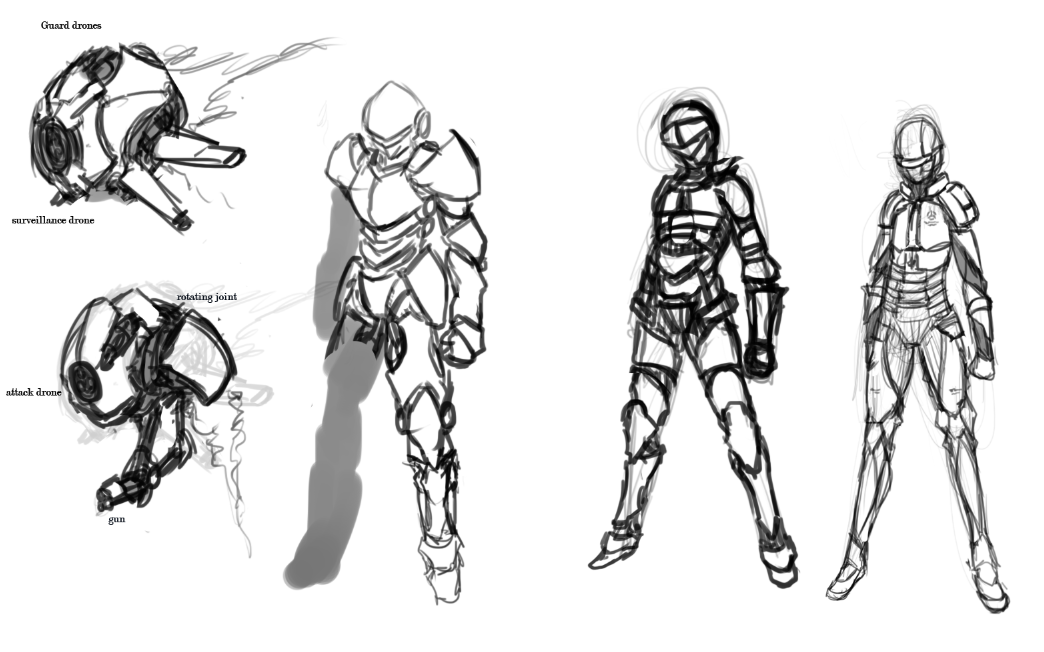 Sovat troops and drones
The troops are well trained the first troop is one of the highest ranking, they are called Servays. The one in the middle are ninja like. Called Sozacks they are trained by Soul herself. the third one is a new recuit, they are trained to use any weapon. Sovat has drones, they go around the city making sure that the city is safe, the drones are the first defence against wild life and native aliens.

This weapon is called the Lanc. Is a sovat made weapon, it has three barrows for triple the damage.