Hello everybody,
it has been a long journey to finally complete this project but here we are. Rusna is the new survival-crafting multiplayer browser game, currently playable on Rusna.io.
What can you do there you ask ? You are trying to survive as long as you can amongst other players who can kill you or use your resources. It's an io game, you don't have to register, just pick your name and run the game. You can see the score of top players on the top right of the screen.
Rusna.io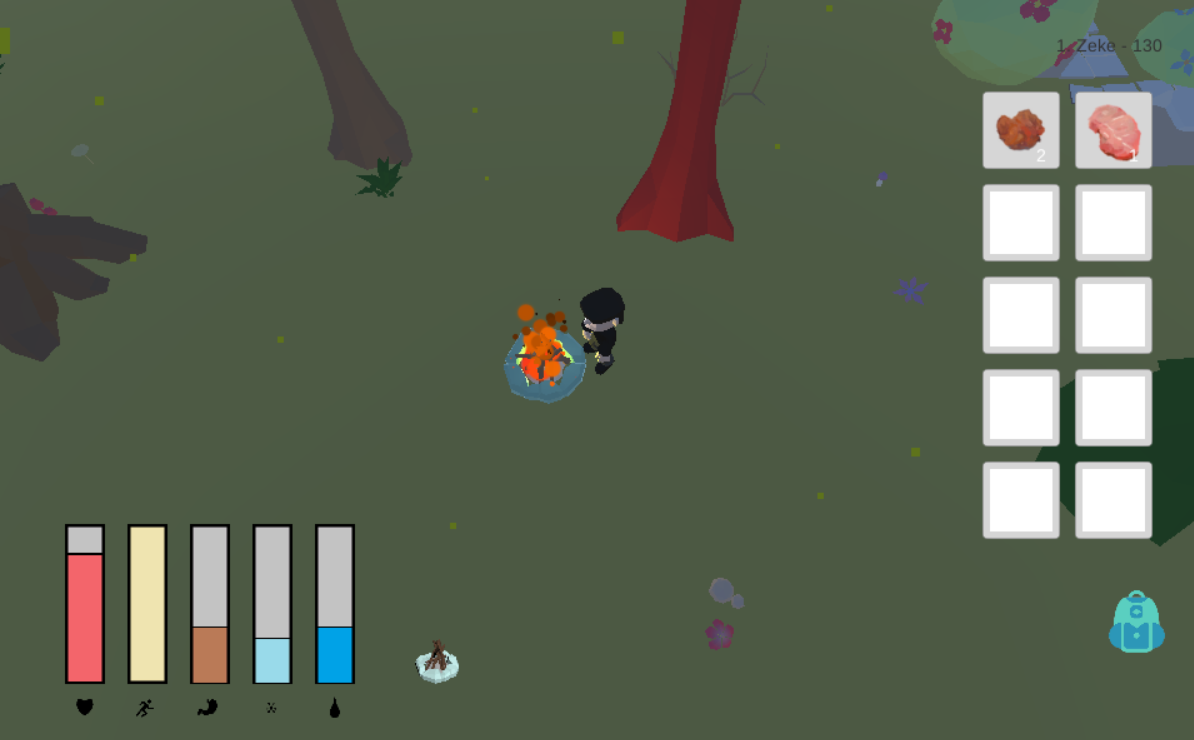 Survival of the Fittest
In Rusna, you must manage your stats ( health, stamina, hunger, cold and thirst ). Hunger, Thirst and Cold drops periodically. In order to stop it, you must use resources around map or build your own structures that could be used also by other players. Cold bar will replenish by standing next to camp fire, thirst by standing on water source or drinking water from flask etc ...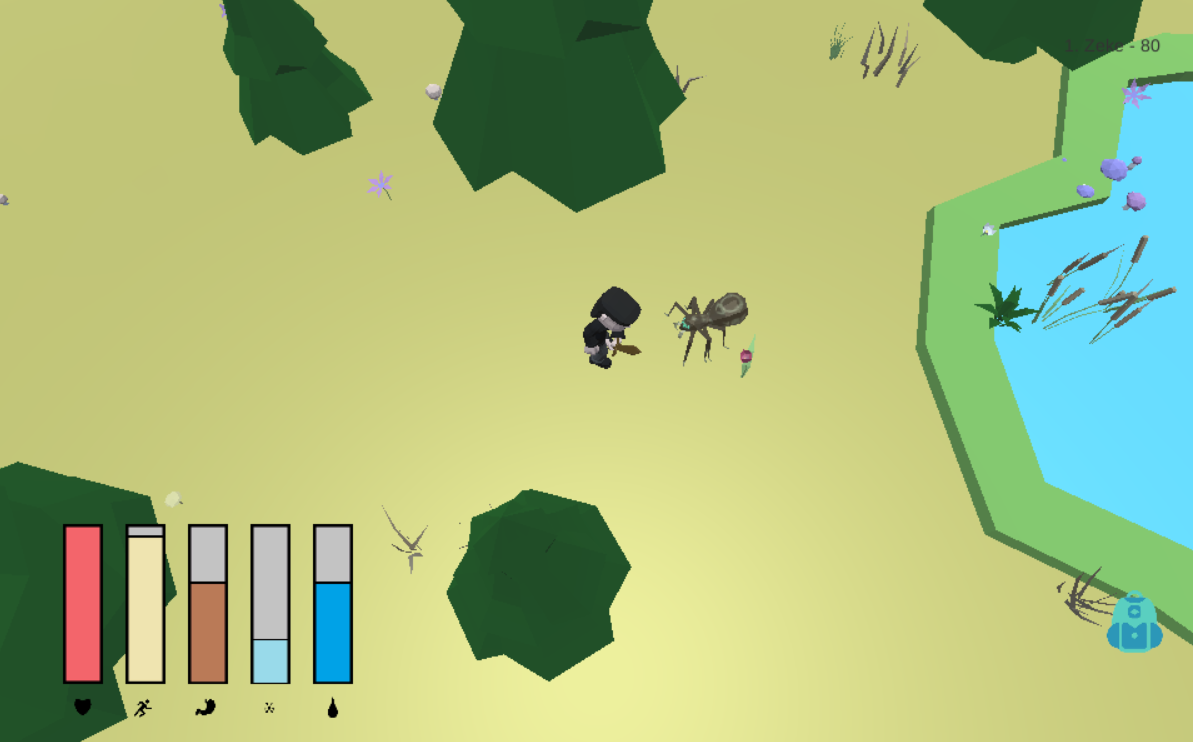 PvE
Apart from other players, you can be also attacked by monsters. Kill them to receive meat and other resources. The player who hits the last will receive the loot from monster.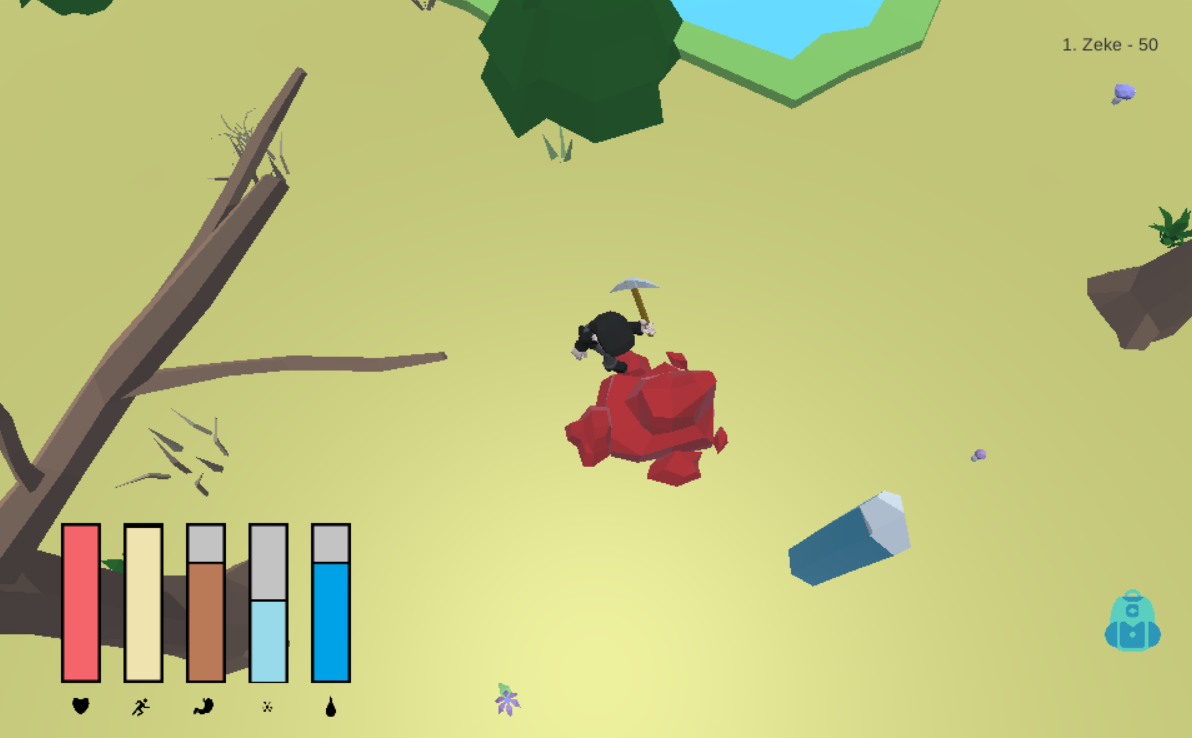 Interacting with objects
Select an object by clicking on it to begin interacting with it. By clicking on a rock you will begin mining (stone or iron ore), tree to gather wood, mushroom to pick it etc..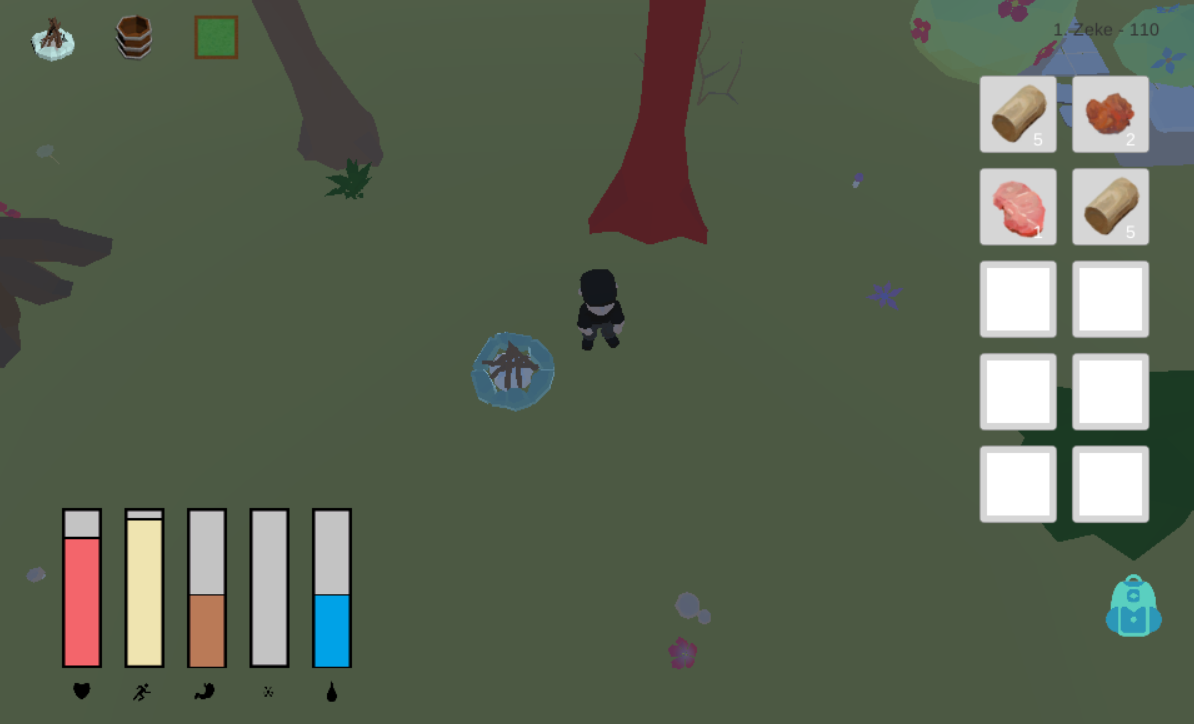 Building
You will need single material or combination of materials to build a structure. As long as you have resources for that structure, its icon will appear on the top left of the screen and you can click&place it wherever you want. Be careful, because every structure has its own duration and it can dissapear when you need it the most.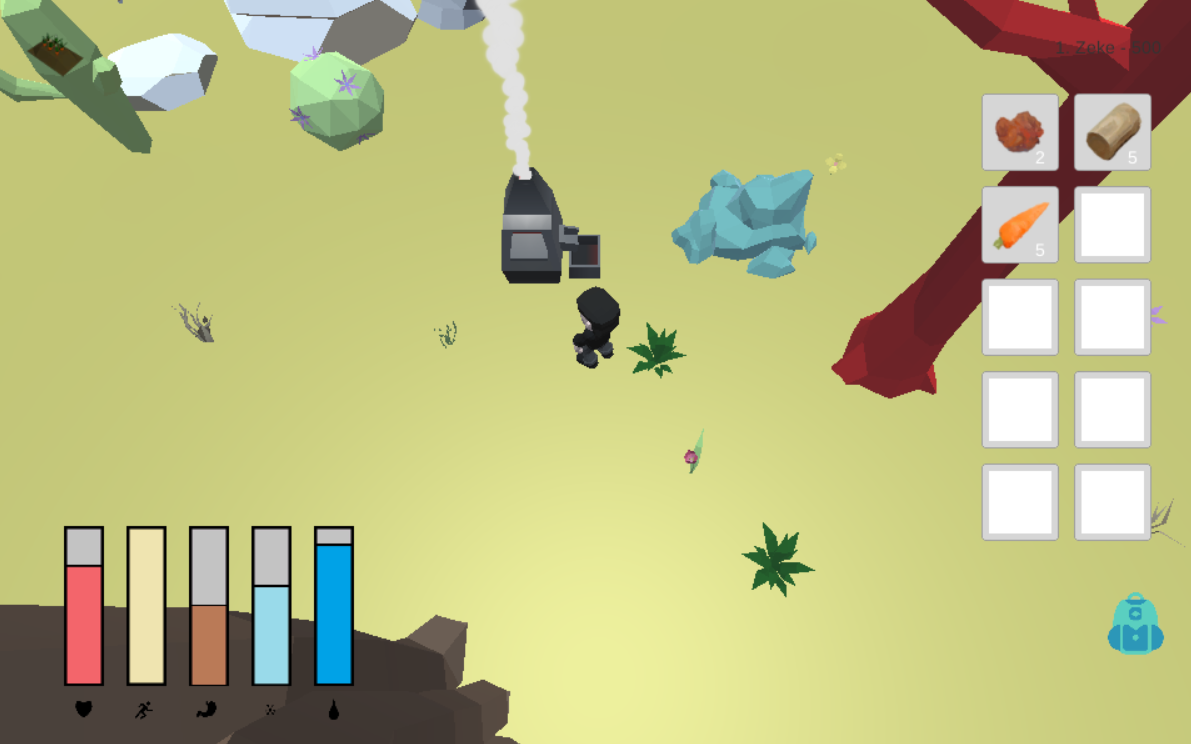 When you have enough resources, you may want to smelt some ore and try to build better gear.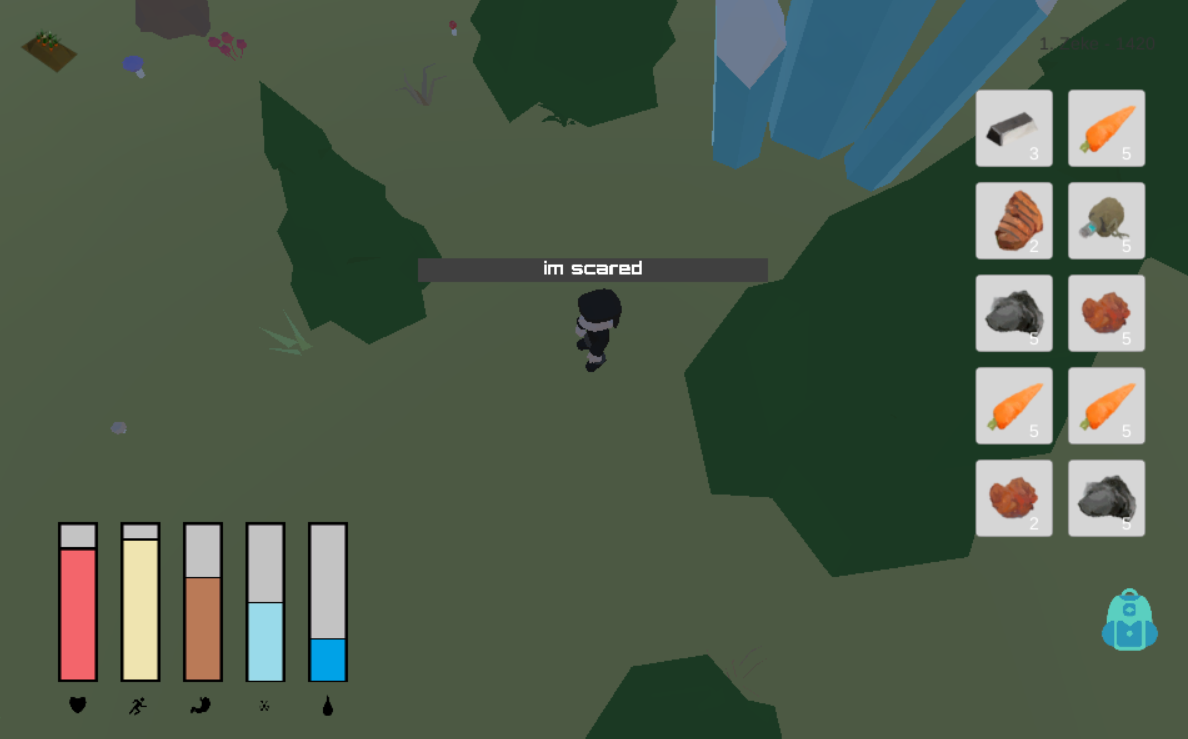 Chat
You can also chat with other players around you.
---
How to Play Rusna ?
W, S, A, D - move
Shift - run ( consumes Stamina )
Spacebar - attack
E - open inventory
Left Mouse click - Begins action ( mining, woodchopping, etc )
Right Mouse click - Deselect object
---
Pilot
Rusna is currently playable on the site Rusna.io. But it's currently under heavy development (!). Many main mechanics may change during the time and I need you to help me. In the main menu, use the button to suggest feature or bug request and I will be sure to read and listen to your requests.
See you in the game!