Hi everyone ! Talros here, I'm one of the artist at GameArt Studio.
I'm currently working on the new second Coastal track for higher tiers.
A few new assets are already done but I think we need some more eyecandy on the track, for your viewing pleasure. Perhaps a Hotel Cruiser!
Because, why not?
The new Coastal track so far...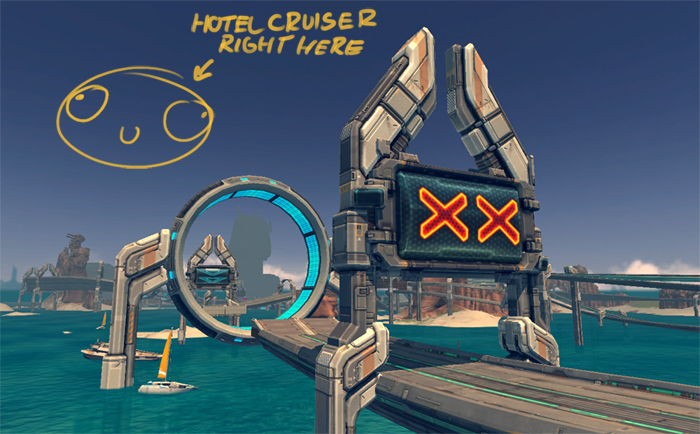 Here is the quick sketch what I did for the cruiser and the row 3d model so far. I'll add some more small detail meshes later. :)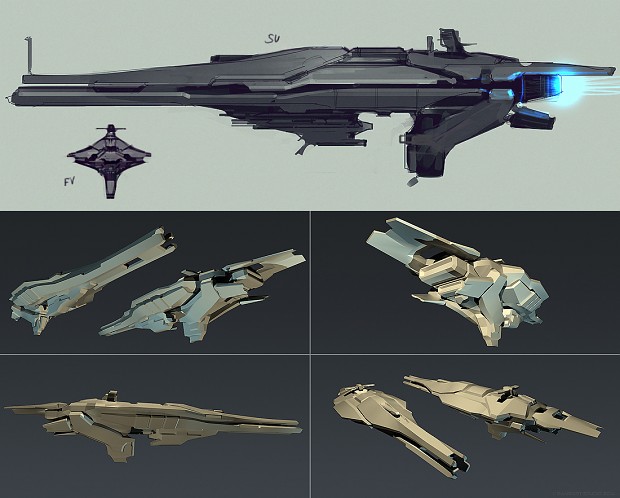 Oh dear, I hope it doesn't look so military at the end :P
Don't forget to vote for us on Steam Greenlight ! :)