Pulsedrive is the newest creation of the [w]tech team and will be a super fast single-player racing experience which is using the pulse of music for accelerating your ship. Your score will be calculated based on the covered distance and the required time. But your ship is not undestroyable...each collision will damage your ship and if there will be a automatic repair, it will not help you when the music becomes faster and faster and accelerate your ship till the speed of sound and further.
---
>>Normal Ship
One of the first things we created for Pulsedrive were the ships. We wanted clean models with clean materials which could be adjusted in their colors. Therefore we decided to use a minimalistic style for them, so that they fit to many different environments and track-styles. Here is a rendering of the standard ship for the alpha, made and rendered with blender:

We already have implemented different layers. They will be a visual for the damage-state of your ship. In the later game you will be able to choose between different designs for each layer, but this is still under development.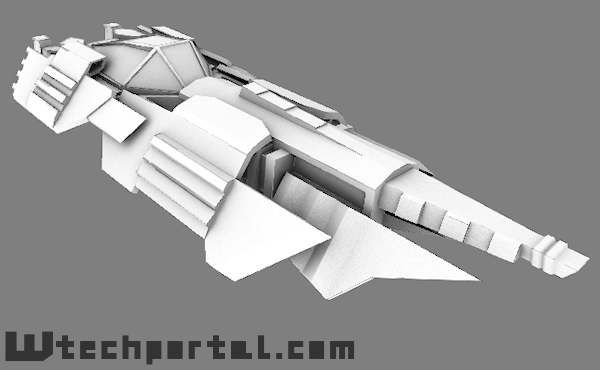 As already said, we decided to give the players control over the colors on his/her ship. Here are some examples:

---
>>The "Pulse - Drive"
We named our game "Pulsedrive", which reflects the core idea. You will be able to feel the music, because each beat accelerates your ship. In addition, the BPM of the current song will get more during the time. To compensate this merciless accelerating there will be something like aerodynamic resistance which slows you a little bit down. But all in all you will become faster and faster and it will depend on your reflexes if your highscore is higher than your friends'.
---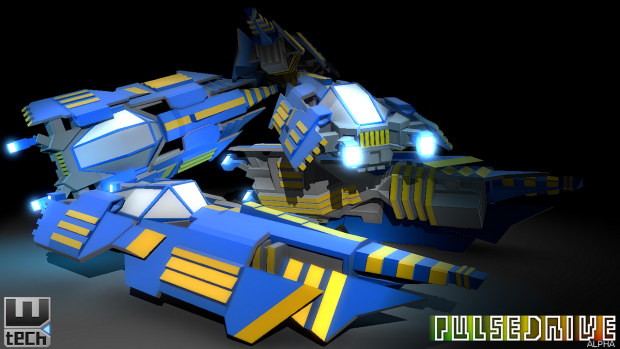 ---