I thought I'd give you a little outline of how we do some of the design and development of the game.
Usually, we start out with a long discussion about what we need to work on next. We try to have an ongoing list of features to implement and things to work on, but we regularly revisit this (not deviating from an overarching plan, because it might not be perfect but you'll waste too much time rethinking it continually). From this we develop a shared vision of a few things: what part of the game we are working on next, what is the environment/setting, what is the mood (and how this is displayed graphically, verbally, through actions etc.), what features are needed (graphics, gameplay, story).
From this we then prototype. For me, this means dot points of ideas, sketches, a checklist or a plan. These don't need to be good, you just need something on paper to prompt you and to solidify your ideas.
A small group of huts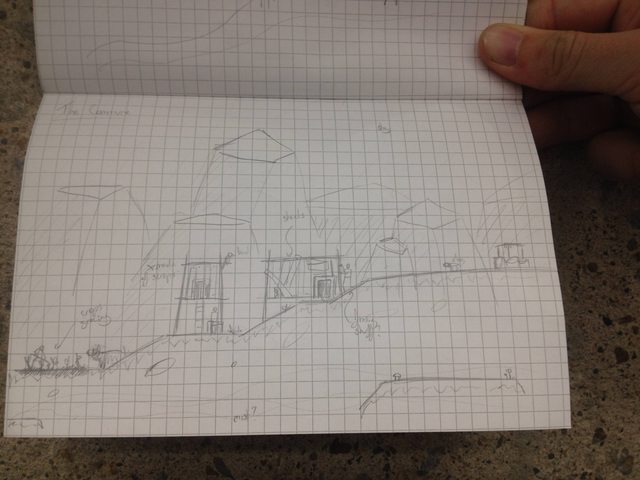 A path along a cliff-face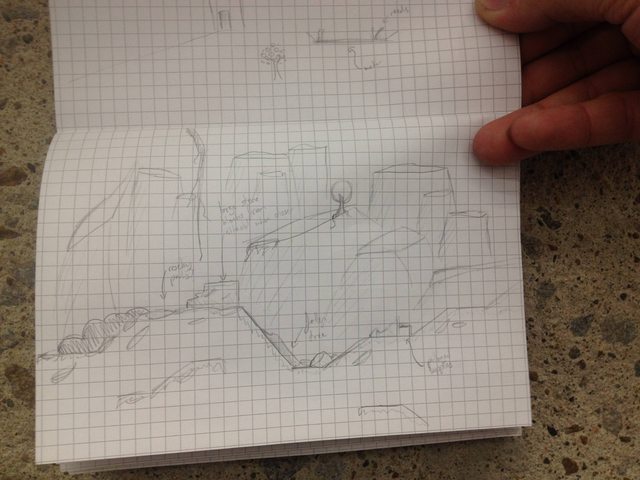 These pictures often inspire new ideas; items, elements or visuals that would improve this basic sketch:
From here, we can start to design actual assets for the game, which goes on for sometime:
Magic. This isn't a finished product, but that is a summary of how we make the magic happen. Hope you've enjoyed it