OM

Studios and the team behind Project Earth 2015 would like to take this opportunity to announce...

Our first public competition, which will allow one member to choose a name for one of our future weapon concepts which we created. The successful member whose name is voted the most popular in the final vote will have their name in the games final release credits,

We had hoped we would have been able to provide proper prizes for this comp but we are unable to provide anything bigger at this point in time. However, the winner will be invited to help the team when the game goes into the testing phase, both for Multi-player and Single Player.

The weapon first up on the name block is a model created by Daniel Smith (Choczy) he dubbed it the Okel 36.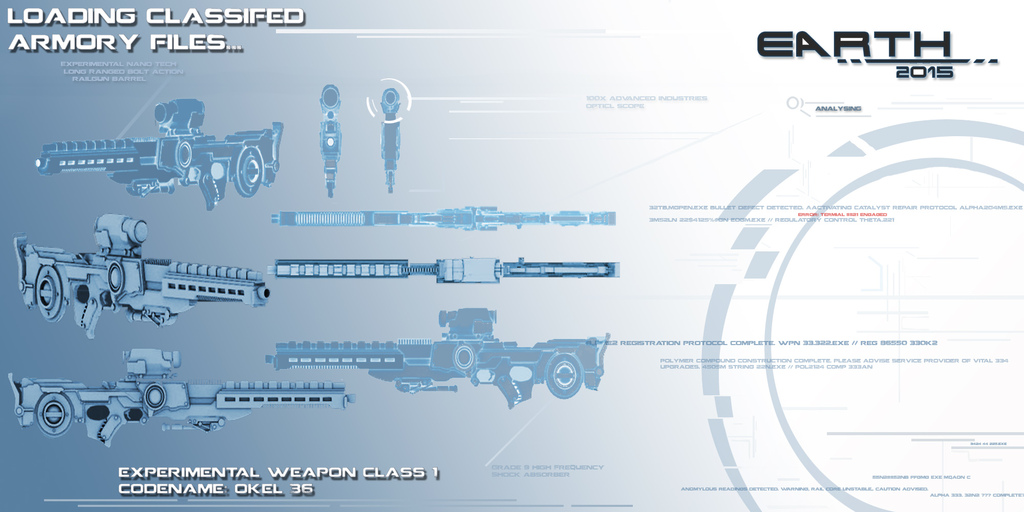 ---
Competition Rules
All members are able to post a maximum of 3 (three) times in this competition
At the end of the month, so September 30th, We will hold the preliminary voting to get the names down to five, At this stage the team here at OMS will also conduct our vote, therefore with a total of 10 names in the final stage. The Final vote will then be a combined vote with the general public and the team, A week after the preliminary voting has started we will have the final name and it will be named that through the course of development.
Rude, abusive, suggestive names are not accepted in this competition
---
Finally the link below is where the voting and also the name suggestions are to be posted.
=> Om-studios.com
Thanks everyone and good luck,
-- Foxhound, Project Lead Earth 2015
Only 24hrs remaining for the competition, voting begins Saturday morning over on the forums...