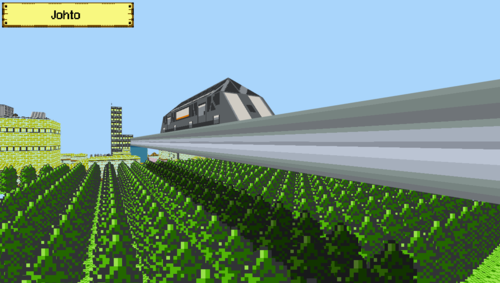 And here we go again.
The next Pokémon3D update 0.49 is complete and ready for download.
This version contains these additions and changes:
Completed Saffron City
Added Celadon City
Added Route 7
Added Route 13
Added Route 14
Added Suicune Encounter on Route 14 and 25.
Added Saffron and Celadon Gyms
Added Magnet Train connecting Goldenrod and Saffron
Added Vending machines on the Goldenrod and Celadon Dept Store roofs
Rock Climb texture in Cliff Edge gate
Added legendary battle music
Added a new encounter animation for legendary Pokémon.
Fixed and changed the Roaming Pokémon encounters
Added an @title command to display titles on the screen.
Changed the @battle.wild command.
Added resizable interfaces to the main menu.
Lots of game and spelling fixes.
The update will available in the launcher shortly.
//The Pokémon3D team.