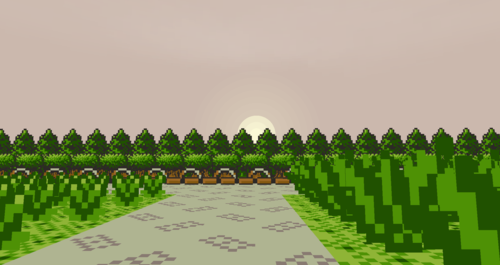 Pokémon3D got updated to version 0.47 and with it comes a new version of the launcher program as well. I will get to the launcher changes later, first the game changes:
Story updates:
Added Four and Five Island to the game featuring new story parts.
Misc updates:
Added most field abilities
Overhauled the entire Pokémon Interactions feature and added item giving support based on surroundings
Added BugCatcher and Launcher restart features to the game (see launcher changes).
Added ledge jump sound effect.
Removed the camera lock when walking into a script trigger.
Added Noibat and Noivern.
Bugfixes:
Fixed lots of typos and inconsistencies throughout the entire game's scripts and maps
Fixed Ice Body ability
Fixed breeding bug
Fixed Belly Drum move
Fixed game crashing when no audio output device is connected to the PC.
Fixed Clear Body ability.
Fixed a bug with the daycare script.
and as always, probably fixed a few more and created lots of 'em.
You can get the new update through the launcher once it's available. Which brings me to the launcher update:
The most notable changes are that the launcher now has an integrated bug reporting and displaying feature that we lovingly titled "BugCatcher". This system allows us to collect data from crashes that you experience within Pokémon3D. Also, if the game crashes, the game automatically reopens the launcher if started with the latest version of the launcher. There's also a new option to always open the launcher upon closing the game.
We hope that these new features will help us fixing bugs and you getting faster back into the game. And for those wondering: We are NOT sending any sensible/personal data, just the crash log and a few parameters such as version of the game.
And we made crashes a little more enjoyable for you: It's now a game to collect all the bug Pokémon, one will get displayed every time BugCatcher opens. ("I wanted to make crashes as enjoyable as possible, so I added colors")
You can get the new launcher here: Download
Have fun with these new additions to the game and the launcher.
//The Pokémon3D Team.