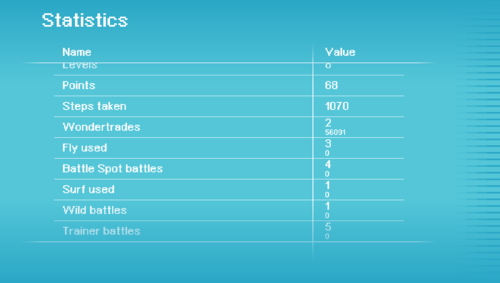 Pokémon3D version 0.46 is finally here!!!
Due to personal stuff, this update got delayed a bit. I am apologizing for the lack of content relative to the time it took to release this version of the game. However, it has new maps, moves and lots of other things to offer. Here's a detailed list of what's been added:
Player features:
New moves
New Abilities (from generation 6)
Specific egg colors for every Pokémon
Renamed Youngster Joey's Rattata
Added global statistics for the statistics screen (accessible from the PokéGear)
Displaying the current BattleSpot team on the trainer card
Added CTRL text jumping to the chat
Improved online saving times and corruption prevention
New Maps: Digletts Cave, Route 1, 2, 3, 22, Viridian Forest, Pewter City, Pewter Museum, Mt. Moon, Viridian City, Pallet Town
Debug:
Revamped Crash Log system
Improved File Validation and Process Validation systems
Added debug console (toggle with F3 + L)
Added Forced Crash (hold F3 + C)
Added Bounding Box Renderer (toggle with F3 + B)
Major Fixes:
Made the server name box resizable to fit the name
Prevented the game from crashing when the Windows Media Player is not installed (mutes the game)
Fixed an issue with the battle/trade request on the ranklist in the PSS
Fixed the chat not updating the cursor position when inserting a name via tab.
And that's about it. The update will be live in a few minutes.
//The Pokémon3D team