Terror was by far the hardest emotional state to develop, mostly due to what it had to stand for. You get this state by avoiding or even running away during fights when things are not going your way. This is the one emotion I don't think anyone would want to develop and is also mainly there to warn people you might run away.
The body is made out of glass, so you might want to be careful and not be shattered in a million bits when a sword hits you. Overall main color should be green but the more slight hints of green suited better to the design. Overall we are not completely satisfied with the design so this might get some more cosmetic work done over time.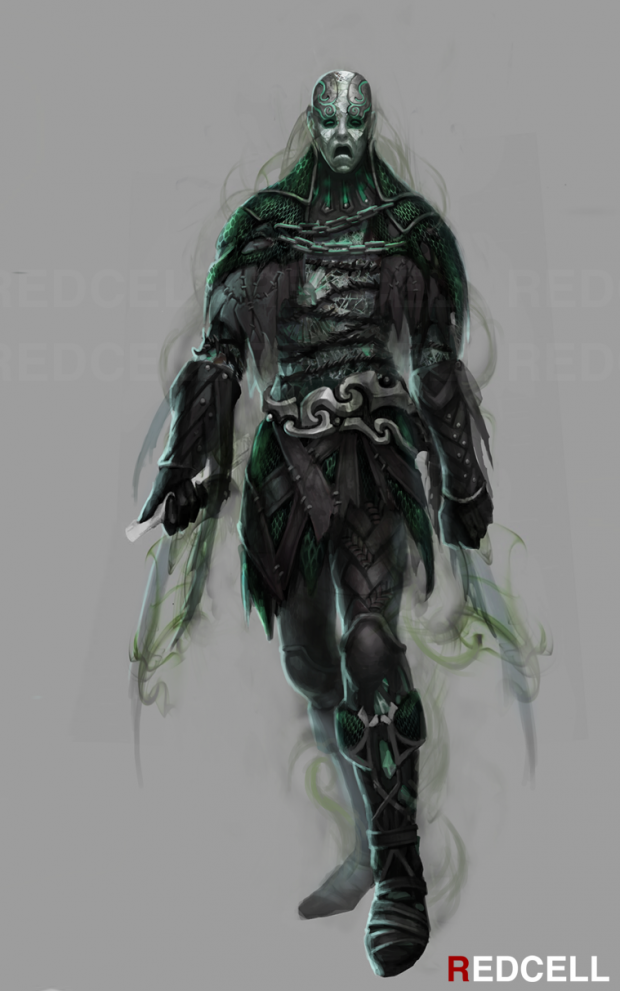 Below you can see the development of the rage character, this was the big eye opener to how the character should evolve and if you look at the first concept a lot has changed. In the second screen you can see a fairly detailed mockup of how the base character should become evil. (red text has been censored out)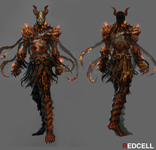 Final Concept
And because we failed to work on the prototype we hope to make up by showing a small demonstration video from one of the very talented sword fighting instructors showing several basic moves and how they blend together.
Next week we will show you the first model work and the process of making of the happiness character.