The angel aspect isn't hard to spot, the body is covered in feathers to make it look soft and gold to show the color of happiness, yellow. There are many royal symbols in the shape of feathers and green crystals to break the repetitive nature a little.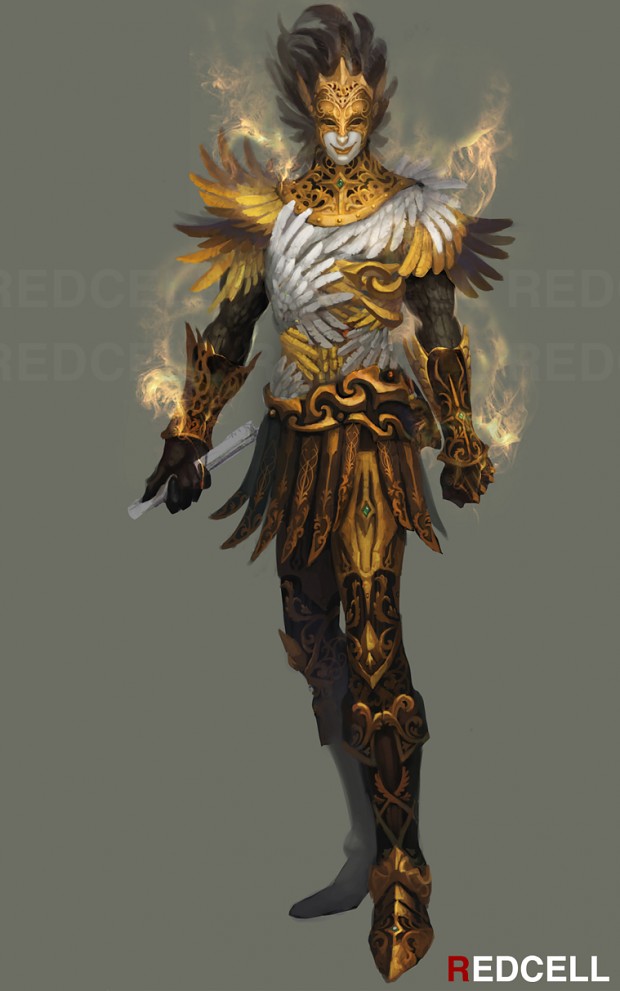 With only four iterations this was the most simple emotional state to design and we think the result turned out great. We will also post some of the work in progress concepts in next weeks update to show the design process.
Regarding the name feel free to post any suitable names you think would fit the game.