Last week we said we would have four emotional states the player can become through their play style, the first of those states is the most common one in most games. Rage, a feeling of intense anger, the state you gain through doing evil. In this game evil is when you attack without warning, charge in constantly and fight till the death.
Creating the style for this emotion we took the color red, which stands for rage, took many elements that look evil and made it look as if they were growing out of the body of the base character.
The outcome is a character that is covered in spikes made from rusty metals, and ripped cloth drenched in blood.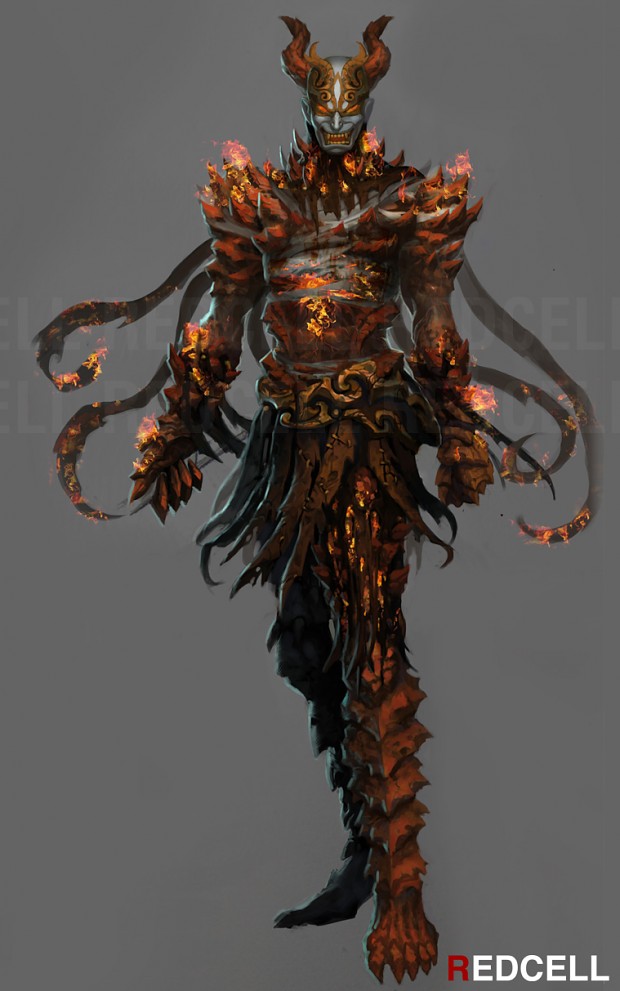 The sword fighter who's assisting us in developing the sword fighting mechanics for the game is "Mishael Lopes Cardozo", you can read more about him on his site: Here (it's only in Dutch so it's been put trough Google translate for you)
Another update coming next week, we will also try to get a more fitting name so don't be alarmed you find a different name for the game soon, and also fix the images on our profile.