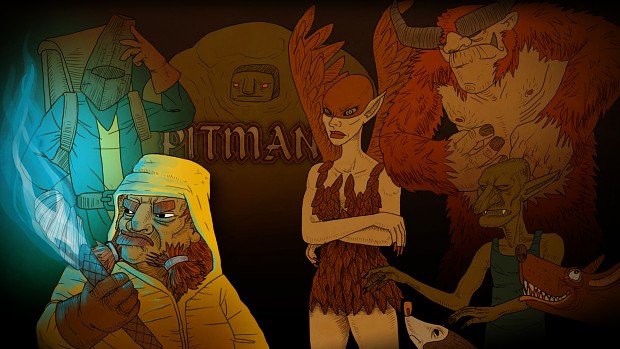 Rat King Entertainment's roguelike for Windows, Mac and iOS got a small, but interesting update. Here is the list of changes and bugfixes for Pitman v1.4:
Added a table of Magical Mashed Potatoes in every dungeon (lessens your hunger every time!)
Health of enemy is now displayed next to its name
BUGFIX: durability of weapons now gets saved
[Win/Mac only] BUGFIX: waiting a turn not done by mouse hovering anymore, hold the Action button for two seconds instead
[Win/Mac only] Additional quality setting: press "L" to change rendering path
[Win/Mac DEMO only] BUGFIX: Fleshworms aren't Trolls anymore
[iPad only] Changed inventory display for better overview and handling
The updates for the PC versions already are released, but the iOS version will need some days as it waits for Apple's review and approval.