Hey everyone!
I know it's been a while since you have heard from us and some are a little concerned on the slow update. Do not fret! We've just been so busy lately working on the game that we wanted to make the next update a big one.
The piece you're about to see is that of the Chicago Train, the easiest and safest way to get around Chicago! Equiped with multiple 50cal machine guns for protection, added siding for extra armor, a ram in the front to push objects out of the way and always has a couple of Patriot Fighters to help fight off any threat.
We hope you enjoy these new concept pieces! We will have more coming soon. Please stay tuned and continue to tell your friends about us!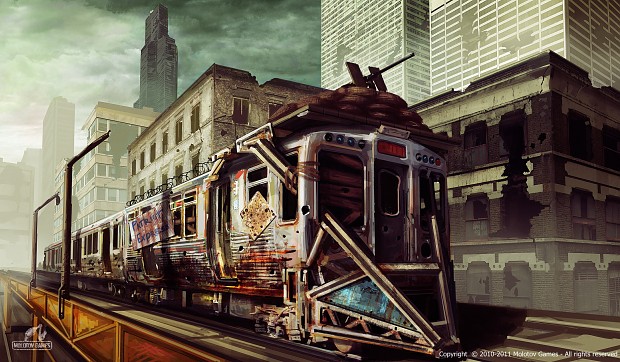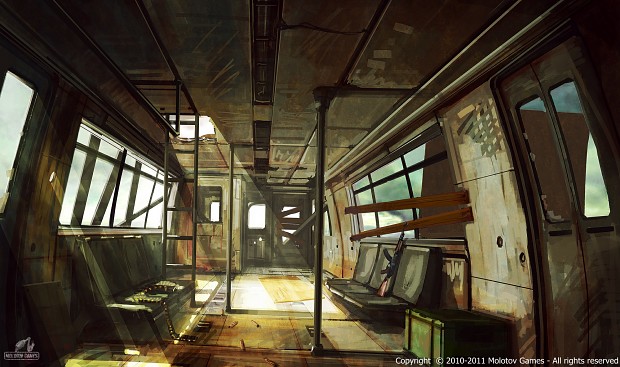 Concepts by Izaak Moody
As always, check us out on Facebook at Facebook.com for more information and faster up-to-date news. Thank you guys!
-Molotov Team