Here is the latest in our new weekly Overgrowth alpha format! This week Aubrey took some time to illustrate a new level he has been working on. It can be downloaded via Anton's Main Menu mod (which can be installed easiest with Forums.wolfire.com">SUMLauncher)
Don't forget that you can help support us, try out our weekly alphas, and chat with other preorderers in the Secret Preorder Forum by preordering Overgrowth.

Be sure to watch it in HD!
The features in this week's alpha are:
- Added support for multiple mission objectives
- Added mission objectives for visiting hotspots
- Added must-visit hotspot
- Added victory hotspot
- Added scriptable UI system separate from level script
- Improved challenge level selector screen
- Fixed problem with missing image files
Thanks as always for all the support! See you guys in IRC and the forums.
Also, feel free to support us by preordering Overgrowth!
If you liked this video, be sure to subscribe below.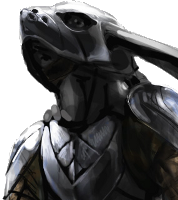 Track us on ModDB (visit our page)