Here is the latest in our new weekly Overgrowth alpha format! David himself took some time to illustrate the traditional changelog in video form.
Don't forget that you can help support us, try out our weekly alphas (such as the one in the video), and chat with other preorderers in the Secret Preorder Forum by preordering Overgrowth.
The features highlighted in the above video are as follows (among some extra ones thrown in for good measure):
- Added challenge end ui
- Fixed bug that could cause "Error converting utf8 string to utf16" message
- Fixed bug in OnSameTeam check
- Updated angelscript to 2.24.0a
Thanks as always for all the support! See you guys in IRC and the forums.
Also, feel free to support us by preordering Overgrowth!
If you liked this video, be sure to subscribe below.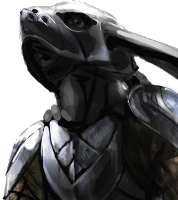 Track us on ModDB (visit our page)