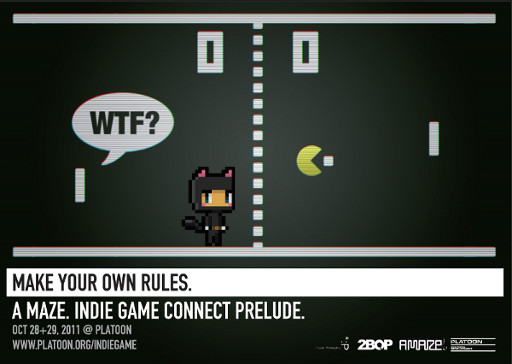 Indie Connect Prelude. One step of an effort to nurture and build the Indie Games Scene in Berlin, Germany. We will be there.
What? Developers talk (English language) and everybody plays games.
Where? Right here:
PLATOON BERLIN
Alte Schönhauser Straße 3
Berlin, Germany
When? This Friday, starting 18:30ish (aka "like 6:30 PM") GMT+1.
Game developers will talk about developing games. For example team GameStrom will introduce their game design brainstorm events, Anjin Anhut will tell us how to "Just do it!" and Christiaan Janssen and I will talk about Game Development Jams in general.
You will be able to play the latest Nikki release and other indie games as part of an exhibition.
So if you're in Berlin or close and haven't played Nikki and the Robots yet or would like to meet one or two of the game's developers, do come!
PS: It's free of charge and no registration is required.