Hello IndieDB, I would like to announce that we are now developing with Unreal Engine 4. Usually I'm very turned off by the idea of switching engines, but after tinkering around with UE4's blueprint system, Rebuildng gamecode may not be so hard to do. In only 3 days, we got some of the basic movements systems and animations reimplemented in UE4. The art pipeline is not new to us, since we have had experience with UE4 in the past as 3d Artists.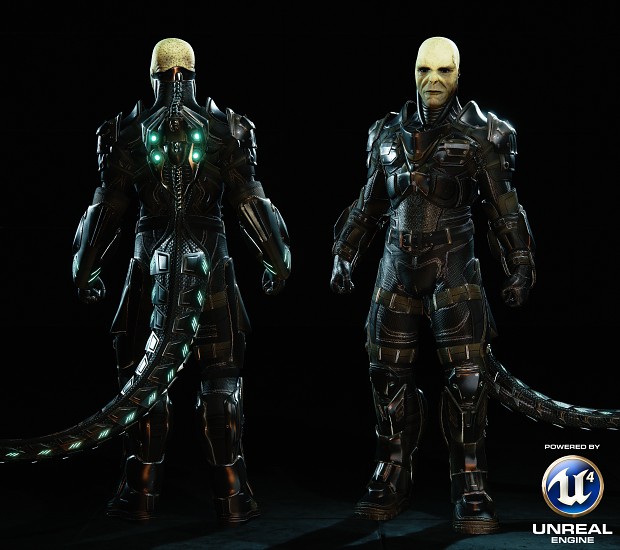 A Render Test of Nelo In Unreal Engine 4.
We believe that using UE4 will help us further down in the production. being able to acces the source will allow us to potentially port our project to other gaming platform. And using the new engine will let us push the graphical boundries that our skill will allow. When we were working with UDK we made custom shaders that imitated Physically based materials much like what is used in UE4. So when working in UDK we made BRDF maps and material masks for our assets and all easily ports over in UE4.
This Early UE4 footage is only 3 days of tinkering with blueprint.
We are not strangers to UE4's art pipeline. My partner and I have both worked on the Primal Carnage Genesis Tech demos 2 years ago. We made almost all the assets in the Trex Tank Trailer, and I created the Brachiosaurus for the second Trailer. But when working on those productions we never got the chance to mess around with Programming and Blueprint. Being a fan of working with Unrealscript I am very glad to know that Blueprint talks pretty much just like Uscript. many of the same events and commen function are all there with the same names and this seriously saves us so much time rebuilding the game scripts. and knowing that the generic unit system is the same means making movement speed, jump height, and other variables like that just a matter of copy/paste values from UDK scripts.
Switching to UE4 may set us back a month or two rebuilding gamecode, shaders, effects, and levels. but I believe it will help us further down the production line working with a more up to date, Next gen game engine. Thank you for reading and please stay tuned for more progress. -Kevin