Are you tired of adventuring in Calradia? Perhaps you would like to venture to some foreign shores? Step right up as the Mount&Blade modding community gives you the chance to carry your blade to other lands and worlds. This is a small selection of the mods available for mount and blade. If you're a modder and I've missed you out, feel free to create a modDB page here and show the world what they're missing.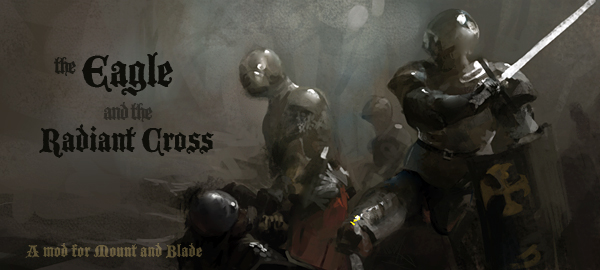 The Eagle and the Radiant Cross
This mod takes you to a much changed Calradia. Gunpowder weaponry is now common and all the factions have been completely overhalled or replaced. With several other features such as regional troops, formations and more combat animations, this is an extremely polished mod which is definitely worth playing! You can find this mod here
Britain 1297
In days of yore when knights were bold and kilts were flappy, England and Scotland had a bit of a tiff. If you've ever had an urge to be cut down by longbowmen while shouting something about freedom, this mod may interest you! With a new map and lots of new items this mod aims to be a fun portrayal of this period. You can find this mod here

The Peloponnesian War
This most certainly isn't Sparta. At least not that one. Purge any thoughts of that silly movie from your mind if you try this historically accurate and billiantly researched mod which focuses on (as the title suggests)the Peloponnesian War. Though only a demo has been released so far it contains many many new items and features and lets several Greek factions battle for supremacy. You can find this mod here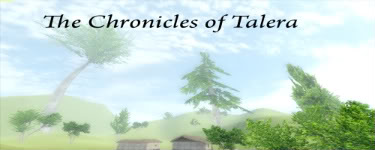 The Chronicles of Talera
If something more fantastic is more to your taste, why not venture to Talera, a land filled with orks and zombies and other such friendly folk. Perform quests, do heroic things! Bathe in the blood of your enemies! Such is the stuff of fantasy. You can find this mod here

The Hundred Years War
A hundred years is a very long time to fight a war is it not? Then again the English and the French always have plenty of time for each other. This mod takes you to France in the years 1371 AD where you can join in the struggle for the French throne. With dozens of new items to hit your foe with, hopefully you can speed up this campaign somewhat! You can find this mod here
Native Expansion
If you're rather fond of the land of Calradia as it is, but want to get more out of your game, why not try the native expansion mod? This mod adds an enormous list of features like formations, morale and shield bashing, this mod makes your killing-people-for-money infinitely more fun! You can find this mod here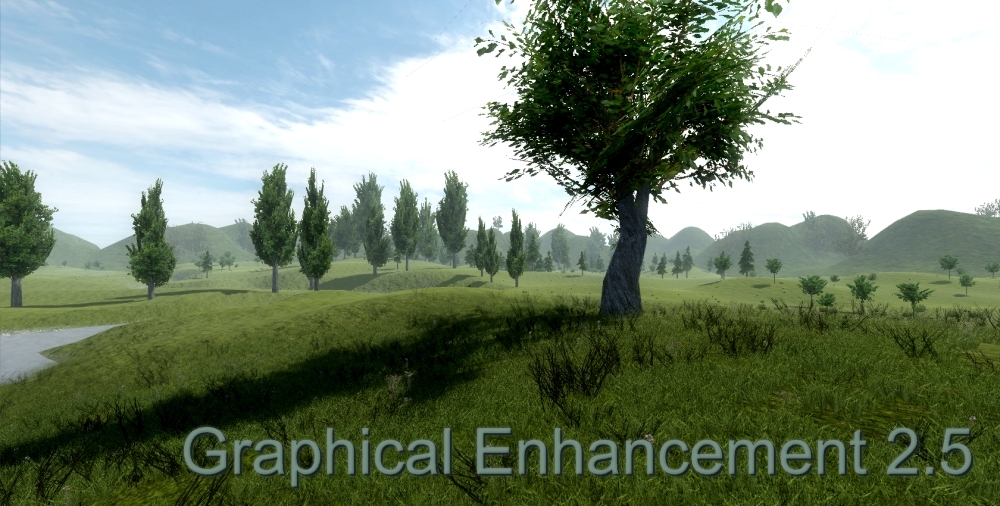 Graphical Enhancement mod
This mod will make Mount&Blade nearly unrecognisable. With a whole host of features, compatible with native and other mods this mod dramatically improves the quality of M&B graphics. Highly recomended for those who crave shinyness. You can find this mod here

Star Wars
Vummmmmm? If swinging a blade of pure energy at hapless stormtroopers, or shooting rebel scum is your game then this is your ticket to the star wars universe. Mind where you park your speeder bike. You can find this mod here
Custom Battle mod
This is a simple mini-mod that enables you to have a custom battle through the 'Quick Battle' option on the main menu. Basically choose your map and class, then the troops for you and the enemy. If you don't have the time to run around the map looking for a battle then this mod is for you. You can find this mod here
Age of Machinery
Do you want to smite your enemies with medieval siege weapons? Do you want to be King? Do you want to hunt things other than people? (The screams can get on your nerves after a while) If you answer YES to all these questions this may be the mod for you. Trebuchets, onagers and swadian fire... setting your enemies alight and then smacking them with big rocks has never been so easy. You can find this mod here
Brutality mod
If you feel you need more of a challenge, this mod is the one you want. The author describes combat as " being crushed into a giant iron death machine " If being crushed into a giant iron death machine sounds like your idea of a good time travel to a darker Calradia, where life is cheap and death is practically free. If you can distract yourself from your bloodlust for a moment you may even notice the wealth of new sounds which make the connection of sharp pointy metal with flesh that more satisfying for those who have trouble getting the bloodstains out. You can find this mod here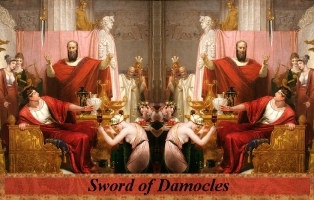 Sword of Damocles
It's good to be king. The hours are good. However most of the actual minutes are pretty lousy I hear, what with the constant smiting and crushing of rebellion. Whats a king to do eh? Sword of Damocles is dedicated to letting you be the king. Do diplomatic stuff. Sometimes with an axe. Go forth and rule! You can find this mod here

Battlestar Galactica mod
No, that wasn't a mistake. Try the most unlikely mod for mount and blade ever. No really, go on. You can find this mod here
This is just a small selection. There are many more mods out there, and even more in development. At some point in the future you may be able to slice people up in feudal Japan, fight orcs in Middle Earth, shoot at redcoats with a musket, flummox the forces of Chaos for the Emperor, gallop with Polish winged hussars, march to battle with pike and shot and ride into town in the old west. Somewhen in the future...
Check out the modding forums here and here for more details.