A Home Remnant is a player's home. It's the passive gameplay mode of the game. It offers access to Monuments, facilities that introduce features such as changing/buying your playing heroes, their looks, and their abilities for combat.
---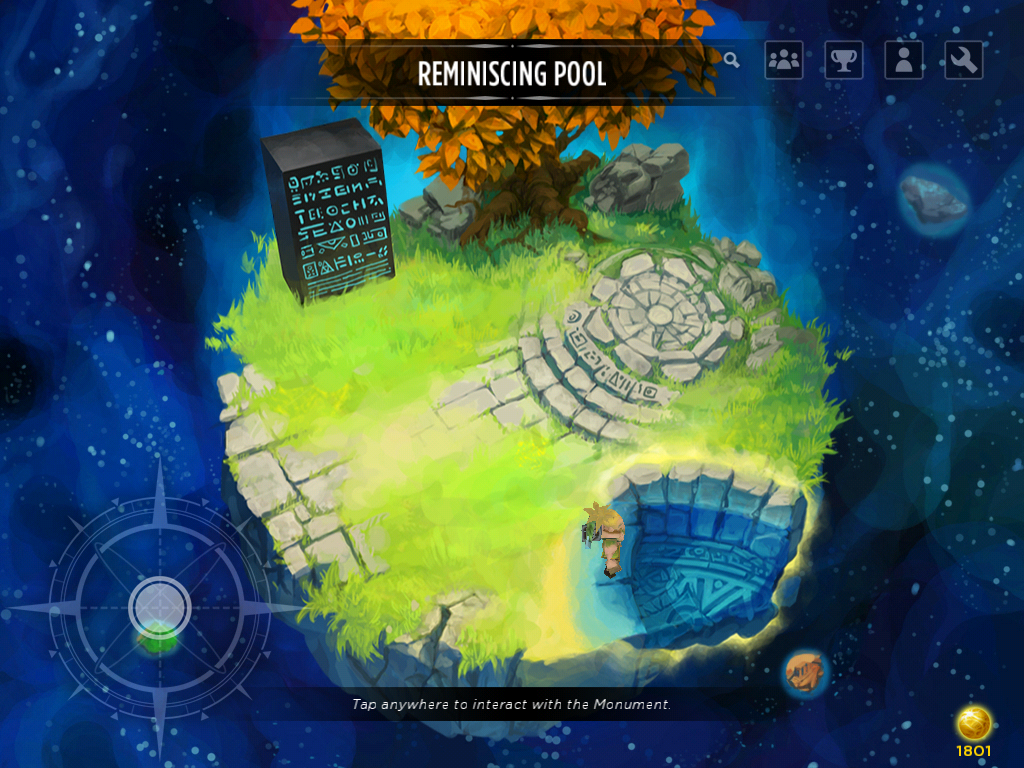 Reminiscing Pool is a Monument that offers the player the access to change the current playing hero and change the hero's skin. It also offers a detail description of the hero's combat capabilities, its price for purchase, and the type of hero he is.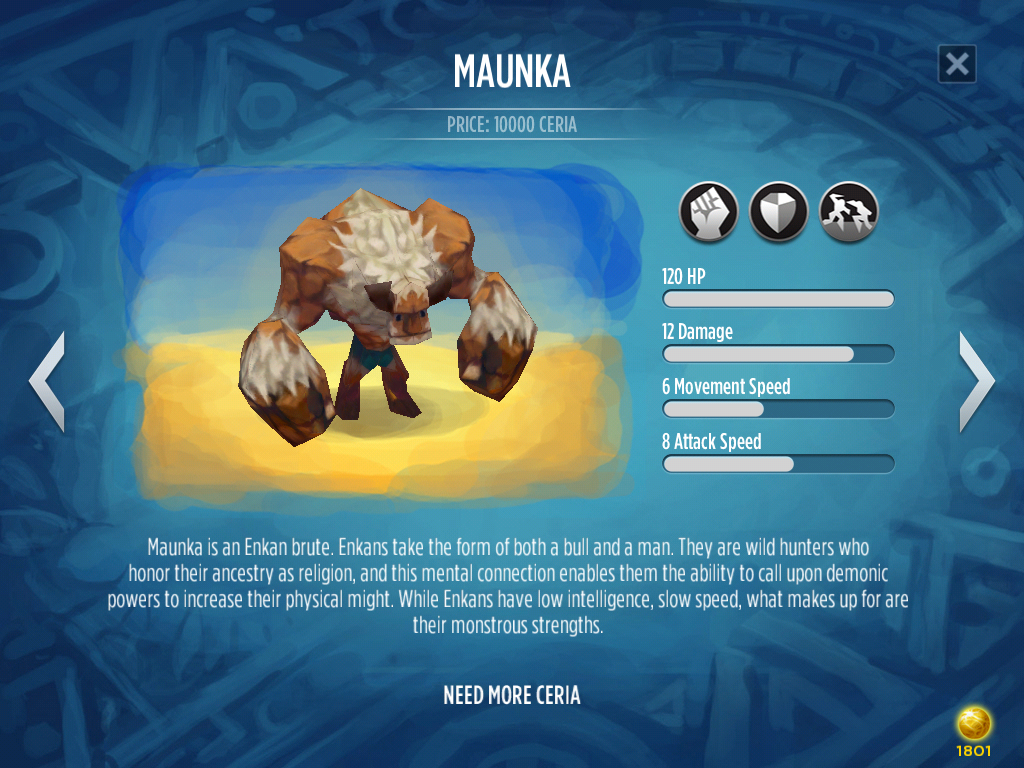 ---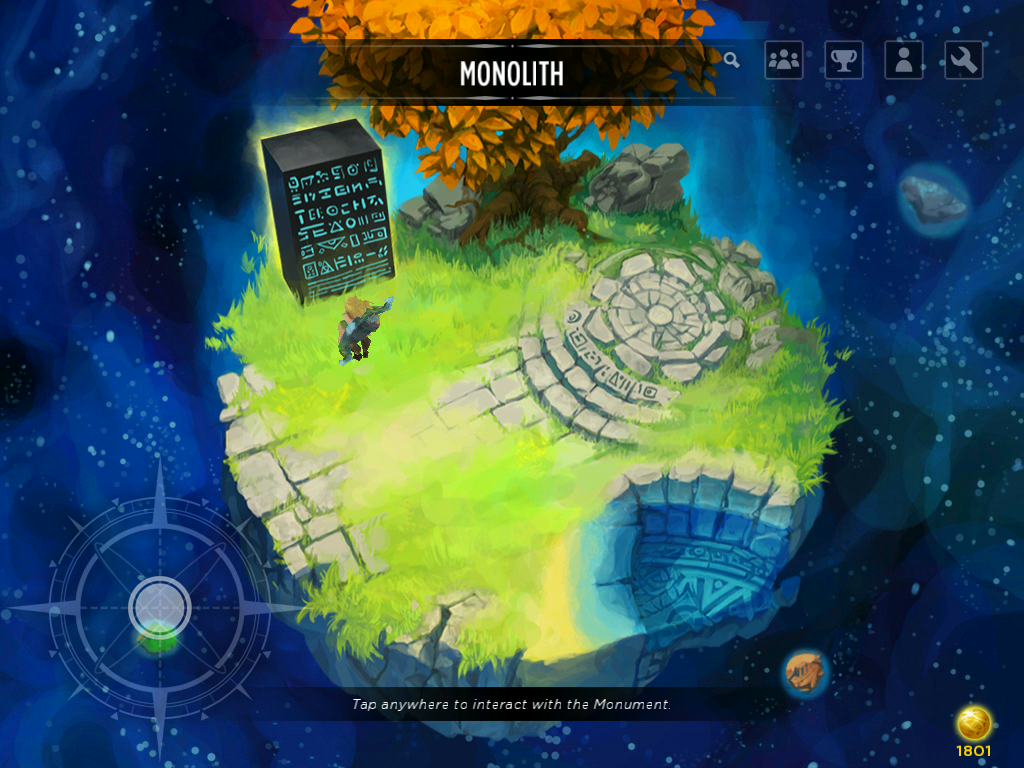 Monolith is the monument that allows the purchasing of new ability and to allow players to customize the kind of ability they want.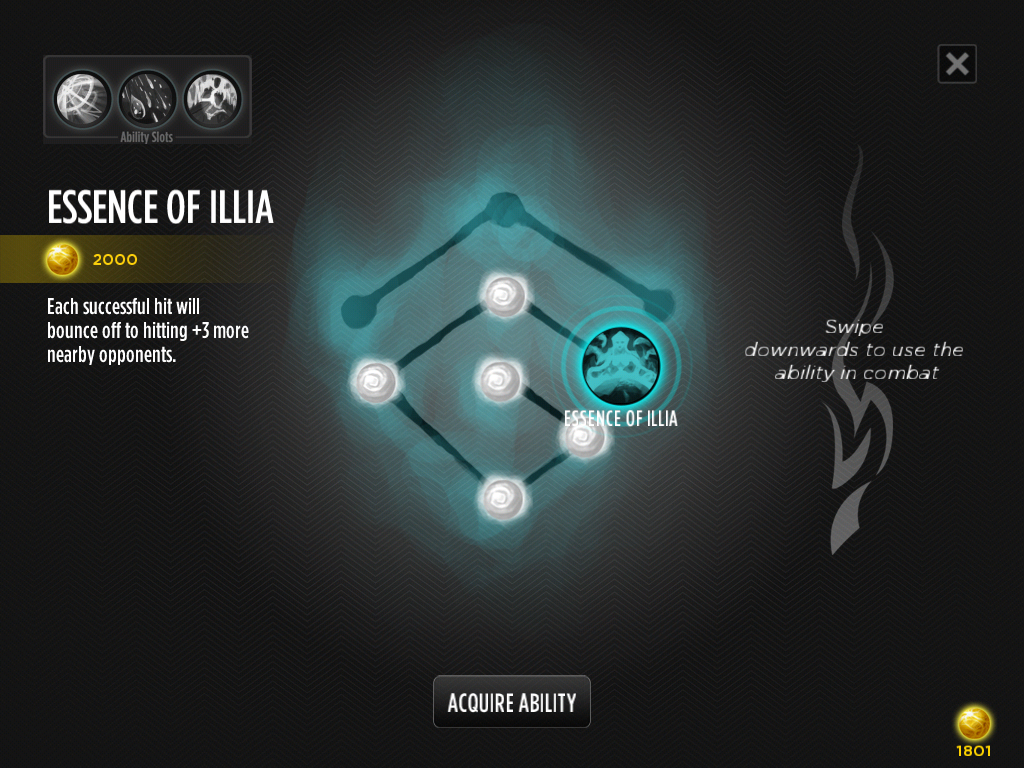 Each circle represents an ability. Tap on one to reveal its description and the manner of which to trigger the ability. We have plans to fill the glyph in full, that all depend on how much we'll be getting from our soon to be Kickstarter campaign.
The upper left hand corner is the ability slot. Since each hero is restricted to own only 3 abilities in combat, you'll want to pick carefully on the type of ability you want to bring to the different game mode. Some is efficient for killing singular enemy player, and some are good at killing mass number of AI's. Since we want to take advantage of the touch screen technology, each ability is triggered with a finger gesture.
---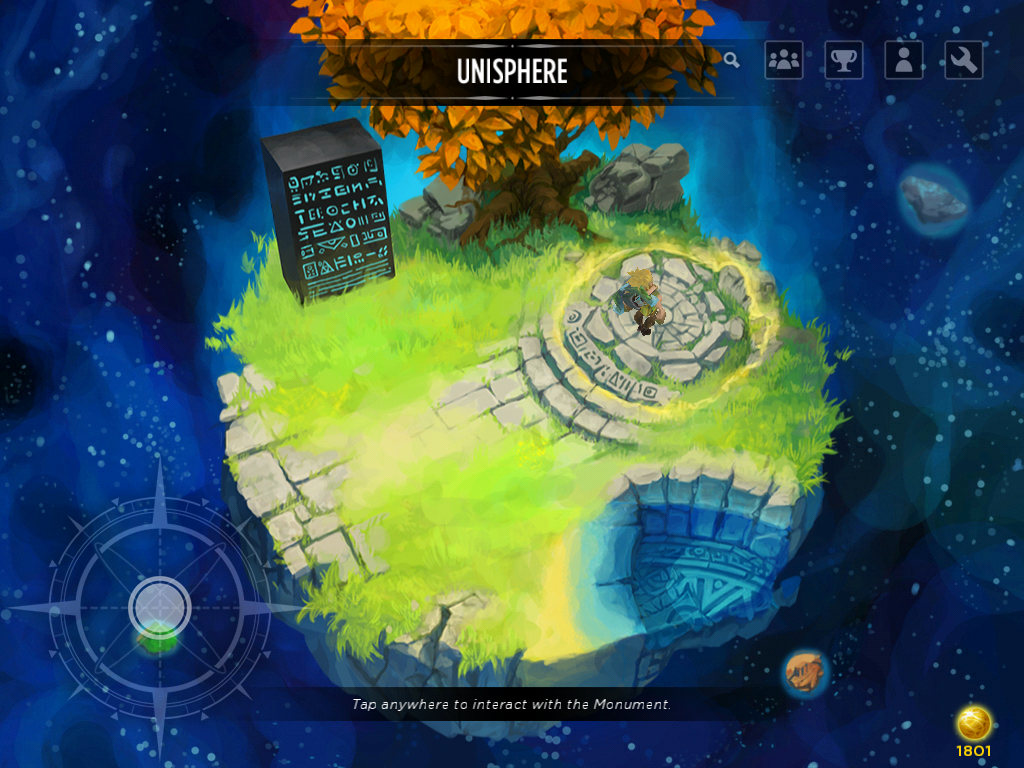 Unisphere is the last monument of the series, and it offers player the ability to warp their heroes into the different neighboring remnants/levels. We're working on friends visiting each others' remnants as well as decorating your own home remnants to make each player stand out from each other. But before we get fancy here, this is the portal for the character to access combat.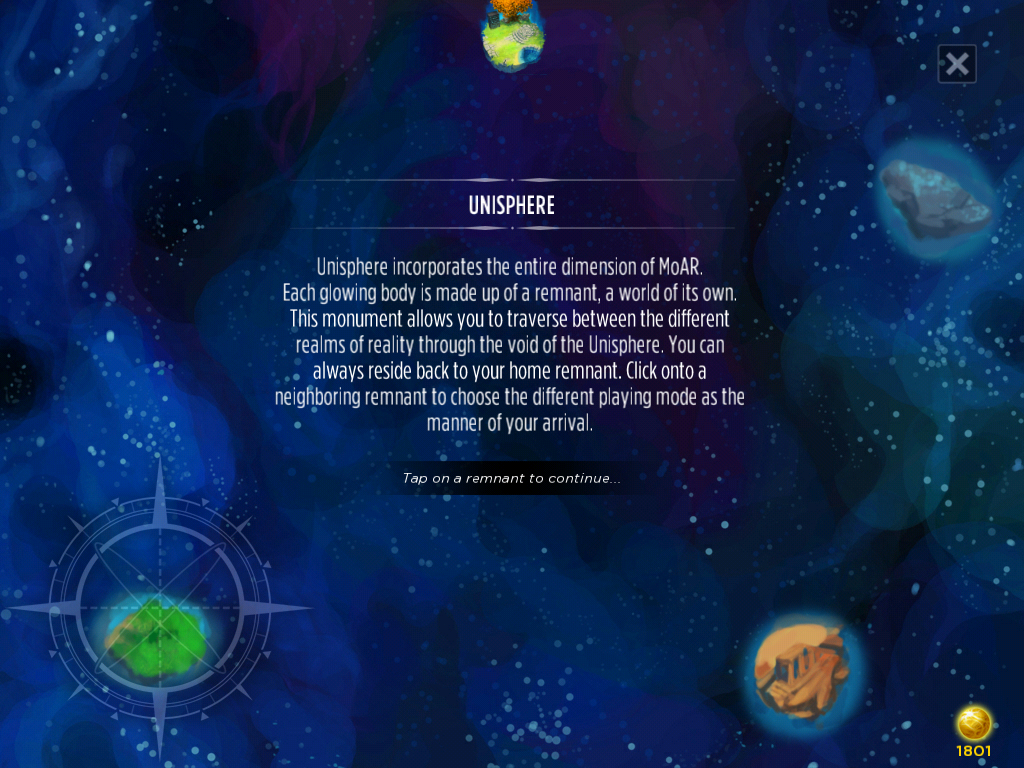 We'll be releasing 1 solid level for our first release by this year, then we'll work our way up to a total of 3 remnents with 2 different game modes. This game is designed to set a foundation that's potentially limitless.
This sums up a quick overview of what the passive gameplay mechanics are like for one of our game modes. We'll go into the exciting part for our next article. Hope you all enjoyed this presentation!