Our Virtual Miner Wars Fans,
We are proud to be supporting the Oculus Rift Project! Our in-house VRAGE Engine which powers Miner Wars: 2081 is already scheduled to implement TrackIR headtracking to better allow players to be immersed in the game. We're taking it a step further this time and are scheduling some modifications to our engine that will not only support the Oculus Rift but perhaps future VR equipment as well. The Oculus Rift looks perfect for our type of gameplay, and we feel Miner Wars: 2081 is the perfect 6DoF game to test it on. Sure other engines allow the 6DoF (especially the ID engine that is heavily endorsing the Oculus Rift Project) but there are no other games that actually allow the 6DoF movement nativaly, giving us something special to work on!
With Head-Tracking and the addition of Stereo Displays compatibilty we expect players to be able to experience a richer Miner Wars 2081 immersion. We'll be polishing the cockpits in places we thought people would never look, and you may start using the side windows tactically in ways that we never initially intended! We feel this project is perfect for our type of game, and it will bring the six degrees of freedom feel that virtual reality units are traditionally attracted to! So we're stocking up on our whips, forcing our 3D artists to model things behind and under the 'viewport'.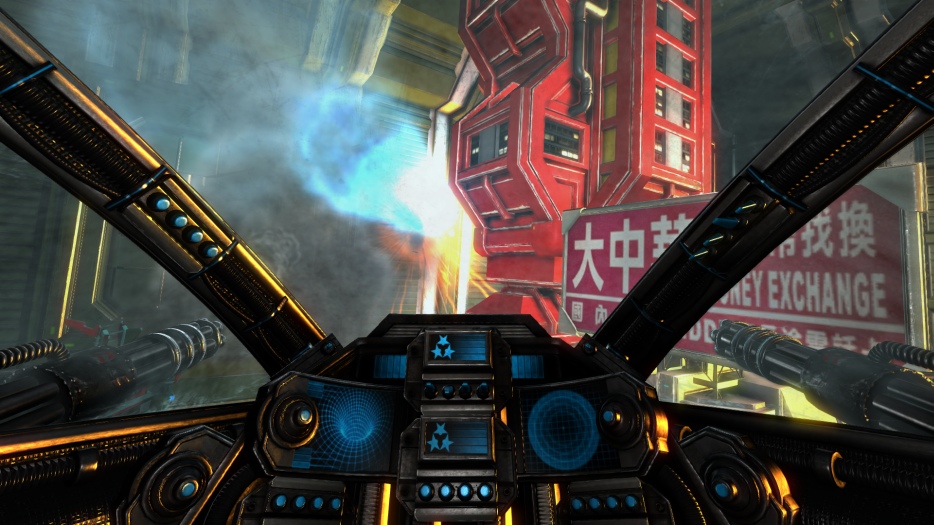 Keeping those in mind who may not be able to get such special equipment for leasure, but may have a web-cam; we're also consdiering adding FreeTracking to our engine. FreeTracking will allow for many of those who want the immersive qualitys of headtracking or VR but aren't yet able to spend quite the money on the equipment. This may also allow ways for those who want to play with large stereo displays (like in movies) without having to require head-gear for the player. We want to open up new play possibilities for all our players, and allow for them to upgrade on their own schedule.
We're very excited about this project, and can't wait to recieve our Dev Kit. This might be a whole new step in gaming, and we are interested in seeing how this will change the arsenal of the common player. Will this push the release of the game back? We've decided that it would be best to add support for these immersive technolgies after the release of the game. We'll implement this technolgy as a free update to the game before we start working on other DLC as we fully complete our features. As a consequence however you might lucid dream it's already in the game...
What are we talking about!?
Oculusvr.com
Here is the kickstarter for the project if you want to know more:
Kickstarter.com
Best Regards,
Marek Rosa & The Miner Wars Team
www.minerwars.com