Oculus has announced that Minecraft's first official virtual reality edition is now available for the Samsung Gear VR. This edition of the game contains two viewing "modes": one sits you in front of a virtual screen, on which the game plays out as usual; the other sucks your viewpoint into the screen, putting you in the body of your character and allowing you to move the view with your head. You can toggle these modes with the press of a button.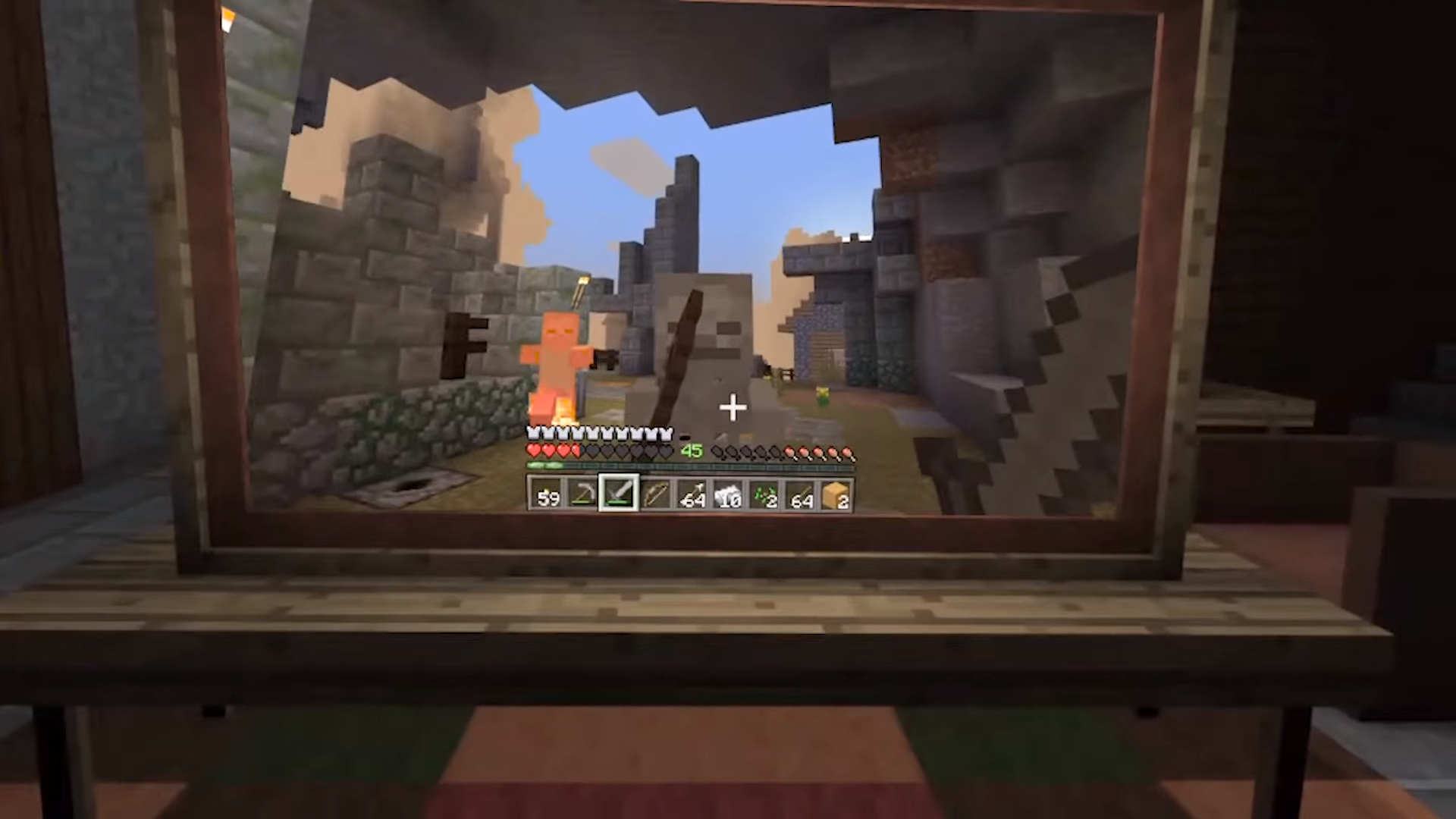 Getting Minecraft to work in VR was something of a white whale for Oculus' chief technical officer, John Carmack, as he mentioned back the Oculus Connect 2 conference. Regarding the game's long-awaited release, Carmack said:
"Minecraft is a game that you can both figuratively and literally lose yourself in. In fact, my strongest memories of being inside VR are from the time I've spent exploring Minecraft on Gear VR. Experiencing it in virtual reality changes it from an abstract activity to a visceral one – it goes from a sense of playing the game to one of being inside your world, and spinning around to find a creeper sneaking up on you leaves a powerful impression. Infinite worlds have been explored, shaped, and shared by millions of people, and now in VR; that sounds a bit like the fabled Metaverse."
Minecraft: Gear VR Edition is an offshoot of the Minecraft: Pocket Edition for Android, which means you'll need to pick up an Android gamepad in order to play the game. Oculus recommends the SteelSeries Stratus XL.
Minecraft is also in development for the Oculus Rift, however it will be exclusive to the Windows 10 version of the game, and will launch later this year.