It is official. Minecraft – Pocket Edition will be demoed on Xperia Play at E3. It has been really hard to keep my mouth shut and not talk about it because I have wanted to show it to you guys for a long time. I can promise you, it has been worth the wait.
Here is a pic of me playing Minecraft – Pocket Edition :D I'm really proud of my tripod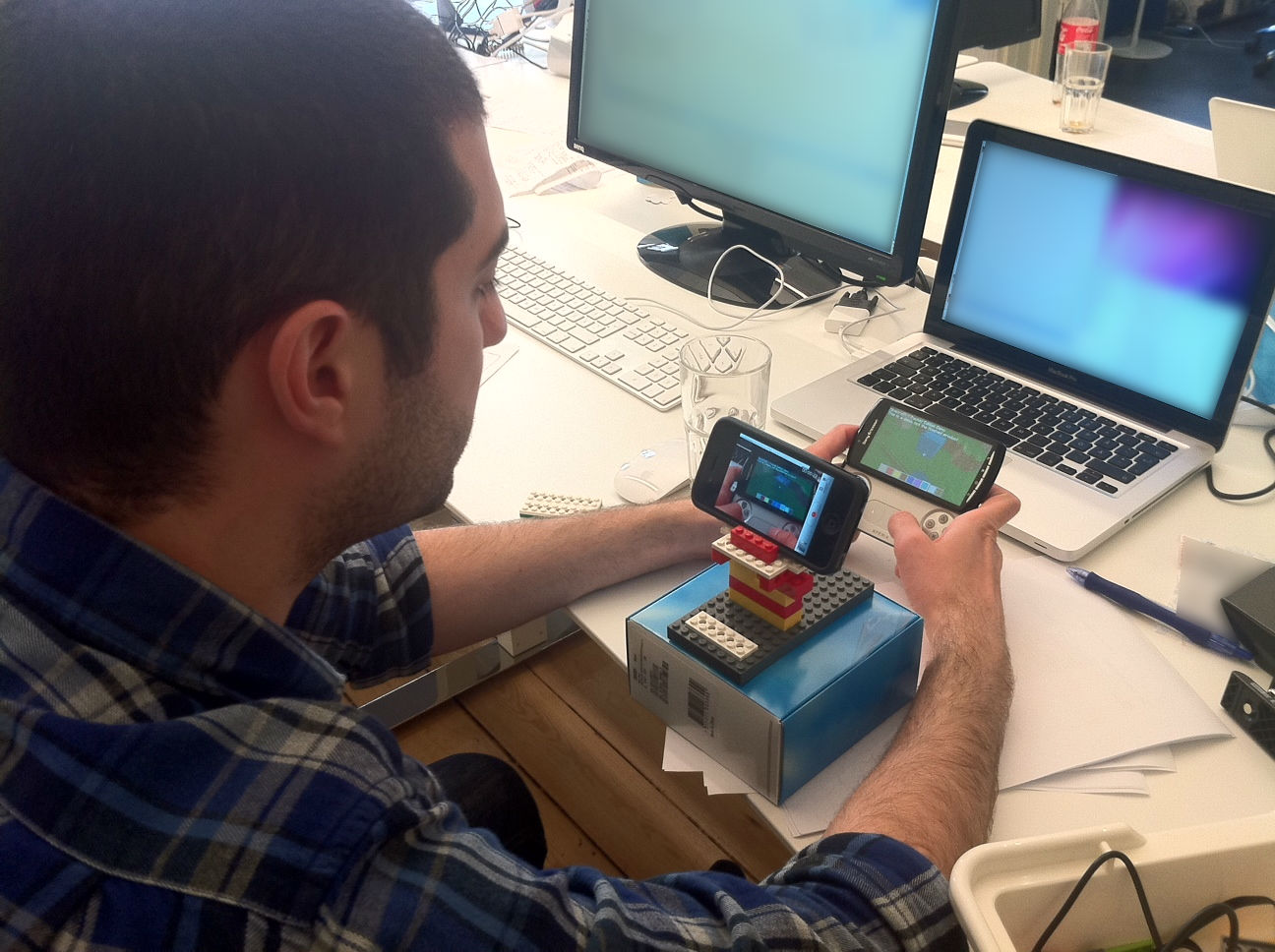 And here is the video of me playing! First ever live footage!
See you at E3!