tutorial to extract heightmaps from Google Earth in GEM Editor:
You will need:
-Google Earth : Earth.google.com
-a special plugin for Google Earth: Ambiotek.com
-MicroDEM Map Tool - Usna.edu
- Any photo-editing program that can save your file in TGA format (Photoshop, Gimp etc..)
1/ Install MicroDem program on your PC.
2/ Open Google Earth program and double click the Google Earth plugin file SRTM41.kmz (A new line "SRTM4.1" appear in the left menu of Google Earth). Double clic on it: You see the earth divided into sectors with numbers.
In my example, I want to import the 3d elevation of the village of Brettevillette, in Normandy (10km east of Caen/France. The number of this sector is STRM 36_03).
Maps.google.fr
3/This sector is too big to be imported, so you have to zoom on a lightest sector:
On the left of STRM 4.1, you will see a triangular icon. click on it and you will see a folder "elevation". click again on the 2nd triangular icon: you see all the sector of the planete earth.
Double click the link "data for STRM 36_03": A windows appear (wait 4/5 seconds)
4/ you can read: "Preview the tile in GE: srtm_36_03 : Click here to visualise terrain and access 1 degree tiles" : Clic on it, and you will see the initial sector now divided in 5x5 sectors, and the initial satellite view of Google Earth appear now in color with the elevation. Each new sector have a code. In my case, i want the heightmap of the sector STRM 36_03_5_5 that correspond to the village of Brettevillette.
5/A new line "elevation preview" appear in the left menu of Google Earth with a new triangular icon. click on it and you will see 2 folders: "Global legend" and "Local legend".
6/Now click the triangular icon of "global legend", and click the triangular icon of "Data"
7/Double click on the link "Data for: srtm_36_03_5_5": A windows appear, and then you have to choices to download the data: FTP or HTTP. Clic on HTTP to download the file. (take a long time to download it)
Now you have finished with Google Earth.
8/ The file is zipped: STRM_36_03_5_5.zip: Unzip it to have a file like that: STRM_36_03_5_5.asc
9/ Open MicroDEM program:
- Go to menu "File", then "Open" and then "Open DEM" and clic your ASC file.A colored map of the sector appears but it's too big to use it in GEM.
- Zoom on the map with the 6th menu (windows zoom) on the land you want to catch.Then you have a new zoomed colored map.
- Right clic on the map: "Display parameters", then "Elevation" and choose the gray scale option.
- Right clic on the gray map: Copy to clipboard.
Now you have finished with MicroDem.
10/ Open Photoshop (or any program like Gimp etc.) :
- Create a new file, and copy paste the gray map. Crop the image to delete the 2 scale menus.
- Save it as TGA file.
11/ copy this file in the folder: "your Assault Squad folder"\resource\map\multi
12/ Open GEM Editor: Create a map (F2 Menu)
- Menu Heights => Import Heightmap => Map/Multi and you will see your TGA file ine the list. Clic on it and you have automatic the heightmap.
Note that the Gem Editor don't accept too much high TGA files and if you map is too big, you may have problems. You have to experiment like me, because it's not easy to find the correct scale.
To help, here is an aerial/satellite view of the village Brettevillette (save image as JPG).
I've transformed it in TGA file and I apply first this Heightmap file in the GEM to have the road, river, houses to draw my game map. After finish, I apply the real highmap (with near the same scale) and then you have a real heightmap for your game mission!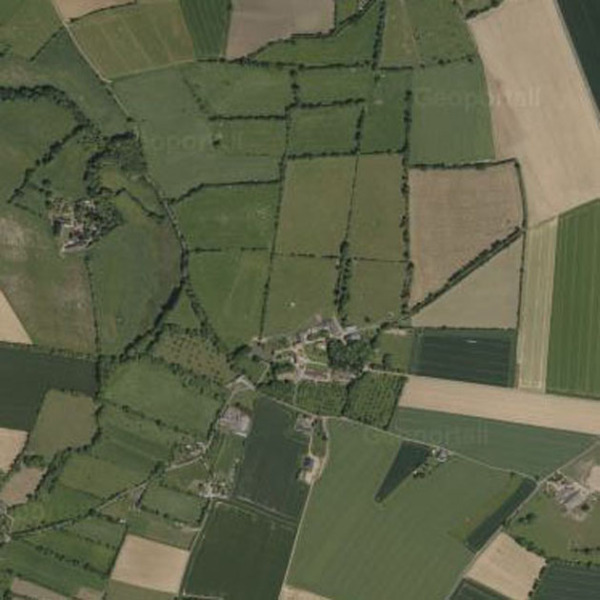 Have a look on my map of German skirmish mission "Brettevillette", and you will see that it goes!


Moddb.com
I hope it will help modders to do realistic maps for the great game Men of War and Assault Squad!
Regards.
Bassmaniac