If you want to experience an atmospheric story, you need someone who can tell it in an expressive way. The shade of how expressive the story is being told can make a huge difference in how immersive you experience it. And, in the conclusion, you need characters to not only take part in your story, but characters who really fill your story with life, expressing what they are doing.
Reason enough for us to say: A simple idle animation won't do it. Talking Marines require a Talking Animation. No sooner said than done. I fired up FragMotion, our animation tool, and put some effort into making our guy talk.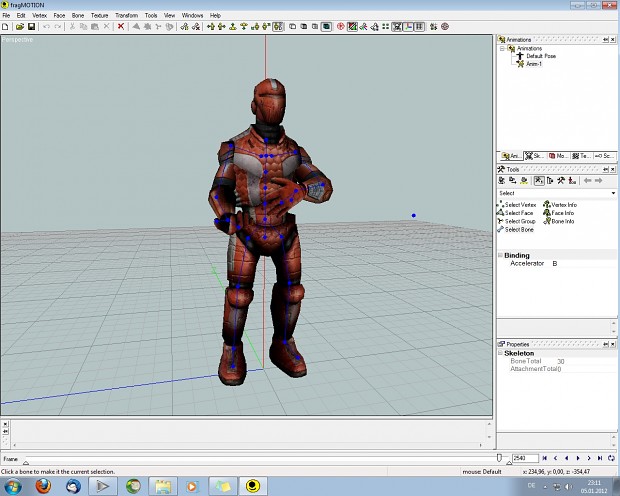 Talk Animation in Editor
You can see the animation without the gun attached to the character above. The gun is being placed within the engine, that's why our guy looks a little bit like he's forgotten something... you know that feeling, leaving your home, you must have forgotten something you wanted to remember? Well, he got that feeling.
Ahh, one thing I just cannot hide from you: What you just ought not do sometimes is working in the keyframe editor of your animation tool without permanently checking what's happening with your model: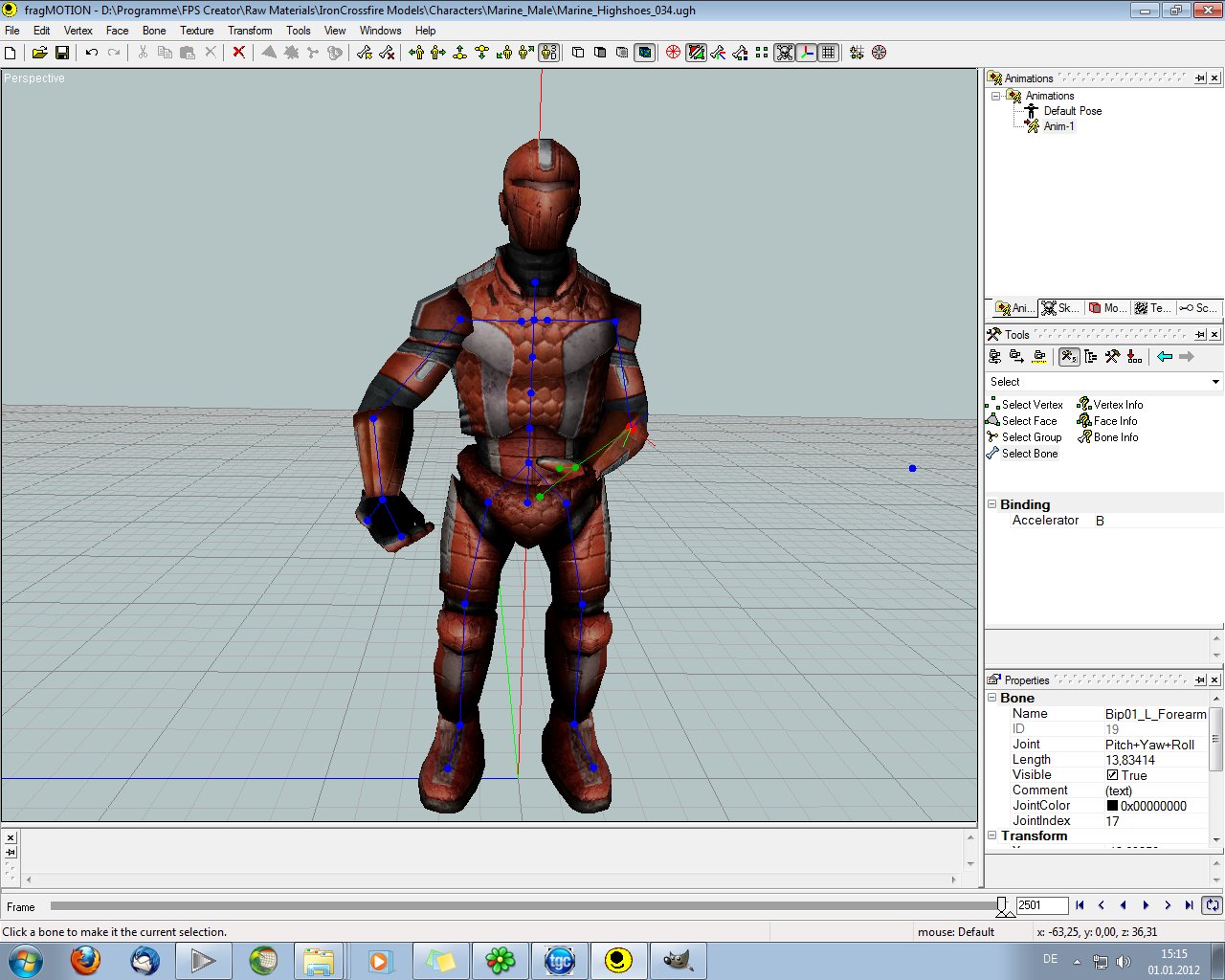 What tells you he thinks he's unobserved?

From Editor To Game
Finally, animation and character imported into the engine, and after some adjustments to the gun attachment (at first, he was actually holding his gun like he... well, didn't really care), we can portray a mission briefing: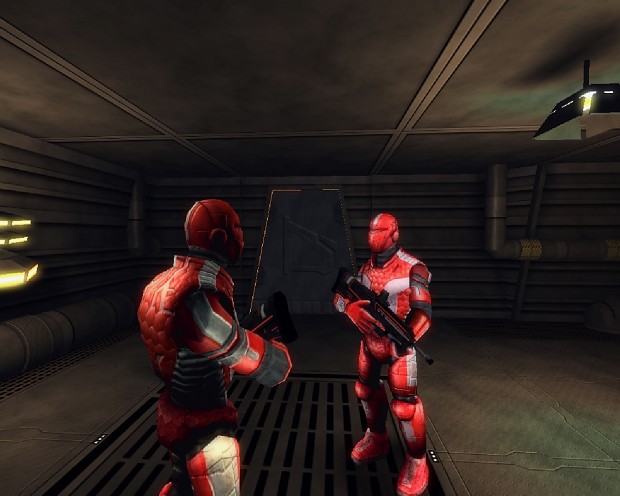 Rakan Marines Briefing
Backstage
I won't let you go without a few hints on what we do when we feel unobserved: We've started some polishing on the upcoming alpha demo, we are currently working out the details of the storyline of the full game, and we even got radgoll working properly lately (yay!). However, I've had your attention long enough for today, thanks

Visit our forums to download a high quality version of our lately released game trailer now!
All the best,
Skynet
dhk Games