Hello there young Bucket Smasher,
I like to introduce you to the new, yet biggest, update to the Last Knight: Rogue Rider Edition!
But first of all if you like to get notified in Steam about new updates just join the Last Knight group here: Steamcommunity.com (somewhere on top should be a button) You can also get a Musketeer hat there as special reward for your loyalty to the King and your service to protecting the crown, wait no, for following Last Knight of course!
In this update the Rogue Rider Adventure mode is finally developed further, the world gets now generated with huge mountains that you will have to find ways around and there are also now water lakes and rivers as well as lava lakes and rivers that can block your way. The generation of the world makes sure that you can never get into a dead end though. This also makes it take a bit longer to generate the world at the start of a new game but you will get to see detailed loading progress for it. (it might not describe exactly what is happening)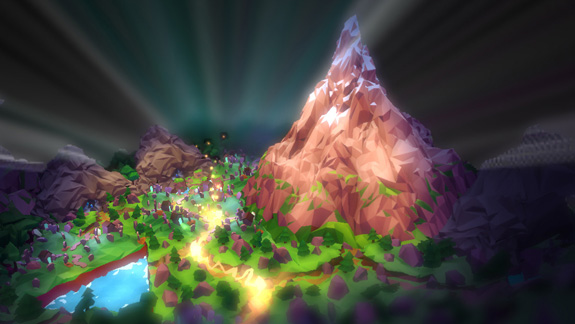 Most importantly there are now ice caves, sand roads and red forests tiles added! These are now the more difficult areas you can play through. The other tiles have been made easier in return and the difficulty stays now the same no matter how far you get away from the castle. But that there are no enemies close to the castle stays the same. The more difficult tiles are then more likely the further you get away from the castle. The reward for playing through those difficult tiles are precious diamonds you can find there. They are not much worth yet though because traders and villages still need to get implemented as well as items and gear. The sand road environment changes is also new for the Endless Journey mode.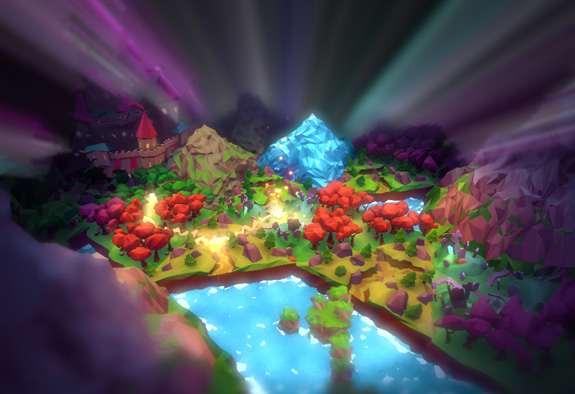 The jousting fx has now been tweaked, no more warp fx and the slowmo is now also slowing down the sounds which is really cool. There are now also rewards for doing special things with jousting like jousting a bucket into a wooden target or making a spider fell a tree for you. Those require of course also new achievements to go along with it as well as new stats. Achievements have also been added for Smashtastic and such while graphics for those have also been overhauled. You can check out all the achievements here: Steamcommunity.com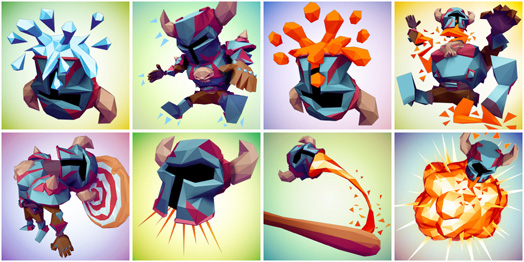 Those stylized illustrations are now also used for the loading with various text under them, since a Endless Journey start loading takes usually around 3 secs (atleast on my PC) that text keeps it short and gives only the most important info, like "Spiders are mean". When you die your skull is shown in the loading screen and it looks a bit different everytime.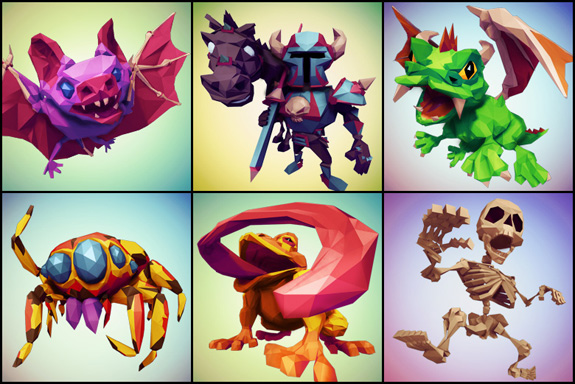 May I ask you if you got wasted last night? If not you can get wasted tonight in Last Knight!
New are the super slowmo deaths, inspired by the GTA super slowmo wasted gifs I made it similar for the fun of it and it turned out really cool so I rolled with it:
you can then switch to normal speed by holding the attack button/key and also skip it as usual. The "wasted" is the death message for crashing while in Last Knight you can also get "Hugged" to death, "bitten" to death, "Swallowed", "Vaporized" etc. You can probably guess what is responsible for those deaths. :)
If you are one of the people that have problems with motion sickness in games there is now a anti motion sickness option that turns off the 3rd person camera bopping. I hope that is a significant improvement for you then, look for this button in the options menu: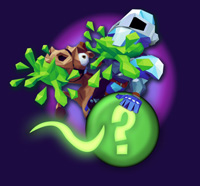 (It is a little over the top I guess.)
There have also been made several improvements like for the Bucket AI, they can now not look anymore around curves and they take your jumping in account. So no more jumping right into a already drawn lance (hopefully). Fixed have been several more or less rare issues that have been reported in the forum.
That's it!
What are you waiting for?
Time to get wasted!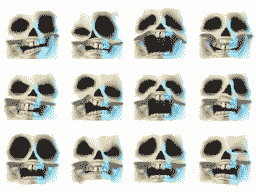 Oh, wait, here is the full rundown:
Notes wrote:
- Added sand roads environment change to Endless Journey and Rogue Rider Adventure
- Added ice caves, sand roads and red forest areas to Rogue Rider Adventure
- Added not passable mountains, lakes/rives and lava lakes/rives
- Added super slowmo deaths with text (similiar to GTA)
- Added new special jousting rewards
- Added anti motion sickness option which turns off camera bopping for 3rd person
- Added anti aliasing advanced option (does not work with alphas masks)
- Added a lot of new stats to "more stats"
- Added a lot of new achievements, mostly about special jousting
- Added info text for Rogue Rider Adventure about difficulty when not played story mode yet.
- Added slow motion also slowing down sounds
- Added some sounds and fx
- Added slowmo switching to knightmares
- Added Musketeer Hat, reward for Steam group followers
- Added detailed loading progress info for RRA mode
- Added loading graphics, animated skull and various stylized illus
- Improved Bucket AI, now can't see around curves and jumping is considered.
- Improved falling on edges
- Improved ragdolls physics when jumping into obstacles
- Changed difficulty of RRA Tiles, mostly constant now and easier for normal tiles.
- Changed some things with quests stats which hopefully fixes the rare issues.
- Tweaked slowmo fx, now without warp
- Tweaked gold show in game UI now also showing the added gold
- Tweaked lightning bolts, now easier placed
- Tweaked lower distance needed for Home Run
- Tweaked some generation values
- Fixed info box being too dark for some backgrounds
- Fixed crashing for some people when skipping intro
- Fixed 1440 resolution at wrong position in list
- Fixed rain in caves
- Fixed some rare issues with RRA screens
- Fixed castle achievement
- Fixed Pooptastic achievement
- Fixed rare quest completed message being stuck
- Fixed a soldier quest never getting dropped
May you have a

experience,
David Hagemann
Toco Games
@TocoGamescom - Store.steampowered.com - Lastknightthegame.com