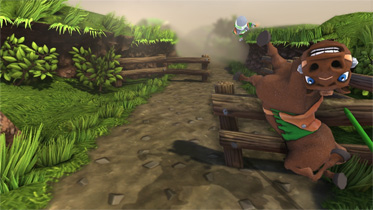 Now with freeze and cheese on death.
This update is all about fixes with some tweaks and 2 additions also in the mix. Apart of some tweaks there is nothing new yet for the Rogue Rider Adventure mode but several important fixes have been done for the whole game.
First of all the whole English text of the game has been proofread thanks to Draco_2k who offered his help after some spelling mistakes were mentioned in the forum. I made some nasty ones but as an excuse I can always mention that I'm from Germany which might not work that well for the infamous mutated "Wolrd" typo.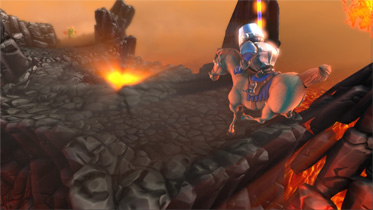 The medals/awards have never been set in the normal levels of the initial Rogue Rider build which is working correctly now based on making use of the checkpoints. There were also glitches with some menus and things taking over from one mode to another. As it was already discussed in the forum the end boss fight was really hard but that is now also tweaked to be easier. Possible spoiler here on the details: she has now less health, the environment is a bit easier, the overall speed stays slow and the fire breath is a bit shorter.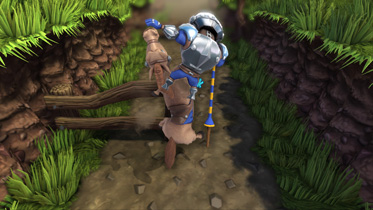 Requested in the forums was a option to switch the attack and jump buttons/keys that is now implemented as well. Also added is that F12 and other Screenshot keys/buttons freeze your through the air flying hero so you can marvel at their painful death as long as you want there.
Tweaked for the Rogue Rider Adventure mode is the area length which is now upped from around 500 to around 750. The starting areas have been made harder while the isles and lava areas have been made easier. The toads and dragons you can come across in those areas appear now also less often in that mode. As requested the score counting for a passed area can now be skipped almost instantly with pressing right mouse or B button.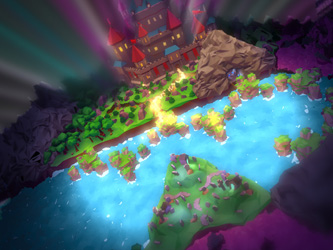 Very important for the Mac version is the fix for the saving/loading problem. I still have not figured out the problem with Command + Tab and freezing of the rendering when it is in fullscreen. But you can use Tab now to go in windowed mode which fixes the freeze. If you have a OSX mouse cursor stuck in the game use Command + Tab to get rid of it. That is now also mentioned on first startup. OSX does some pretty mysterious things.
The update is already live on Steam for PC and Mac, Desura as well as other platforms will take some more time till the update goes through. Here it is on Steam: Store.steampowered.com
Here is the full change notes list:
Proofread the whole English text of the game, by Draco_2k.
Added Option for switching attack and jump buttons/keys
Added F12, F, Back (gamepad) and "power up" button doing a freeze while dieing
Added right mouse and B Button skipping the score count for a Rogue Rider area
Fixed silver and bronze medals never getting set for normal levels
Fixed Vsnyc option mouse click area missing
Fixed level 3 of the forest stuck bug when starting it after startup of the game
Fixed view mode and rope/insurance taking over to the Rogue Rider mode
Fixed Endless Journey menu overlapping old mouse click area
Fixed apples not showing red blinking in Starve or Blow Up mode
Fixed chivalry number of quests screen getting stuck
Fixed 2 Quests with resetting values (the one with 30000 distance and the one with felling trees)
Fixed rare invisible collision
Fixed mine explosion killing ghosts
Fixed endless mode character settings taking over to the other modes on death.
Fixed starving and troll screen FX not being visible
Fixed some sound cues not getting changed in volume
Fixed (Mac) Saving/loading partial not working
Tweaked (Mac) Command + Tab when in fullscreen freezing the renderer forever can now be manually fixed with pressing Tab again
Tweaked boss fight to be easier (health, environment, speed and fire)
Tweaked rogue rider areas to be longer
Tweaked rogue rider start areas to be harder
Tweaked rogue rider isles and volcano areas to be easier
Tweaked rogue rider toads and dragons to appear less often
Tweaked lightning bolts that could hit you hint to be better visible
Tweaked lava lightshafts lights less intense
Tweaked graveyard tree in Endless Journey menu not going over a button
Tweaked (Mac) first startup screen to include info about the OSX cursor, hide able with command + Tab.
If you get to see some bugs or glitches on your adventures, let me know in the forum! I want to hunt them down.
Have fun,
David Hagemann
Toco Games
@TocoGamescom - Store.steampowered.com - Lastknightthegame.com