After some complications the Easter Event update for Last Knight is finally finished! It strives to bring you nothing less then the most variations of eggs and most variations of bunnies that you can get in any game! +Steam Trading Cards
To get things started here is a little introduction video:
You might be wondering what are these badass bunnies doing in Last Knight. In Last Knight it is a tradition, around Easter, to worship the mighty bunnies gods by wearing bunny masks and then smash each other in jousting duels to death. Also, hunting for all kinds of eggs is important as well!
Those randomly generated bunny masks can be found in randomly generated giant eggs, this is how these eggs can look: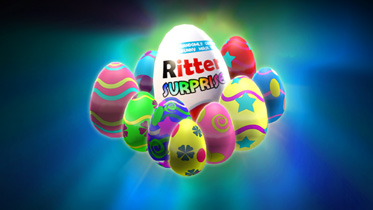 Not to be confused with the:
- Metal eggs that are scattered all over the world in all kinds of colors. (not eatable, they give gold points)
- Diamond eggs found in the Rogue Rider Adventure world (not eatable, nobody who buys them from you, yet)
- Easter eggs (in the sense of game easter eggs) they are kind of hidden in the menus waiting to be clicked on. (not eatable)
- Normal white eggs (eatable by the knight, not exactly meat but almost)
- Chocolate eggs (eatable by the horse, sweet)
- Fresh laid eggs (you might not want to eat those!)
Those eatable eggs are for the Starve or Blow Up Easter mod, as part of the Easter event it is also playable without having to unlock it.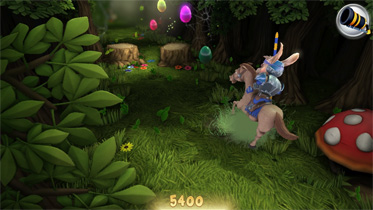 There have been also several fixes and tweaks in this new update, here is the list:
- Added lots of Easter Event stuff
- Added X as attack button (switch able)
- Fixed Gamepad Y button for Power Up
- Fixed Headless not resetting with reset button
- Fixed Uincorn
- Fixed issues with lethal thunderbolts
- Fixed felled trees quest part resetting
- Fixed and tweaked several German spelling things
- Tweaked thunderbolts to be easier
- Tweaked buttons hightlights
Have fun,
David Hagemann
Toco Games
@TocoGamescom - Store.steampowered.com - Lastknightthegame.com
P.S.
In case you missed it, Unreal Engine Last Knight showcase here: Unrealengine.com