It began as a simple change to the status bar, but became much more than that. Character statistics moved from their own screen into the status bar to make that information more accessible. In addition, the health and mana potion amounts moved from the inventory screen to become buttons on the status bar, so they also become more accessible.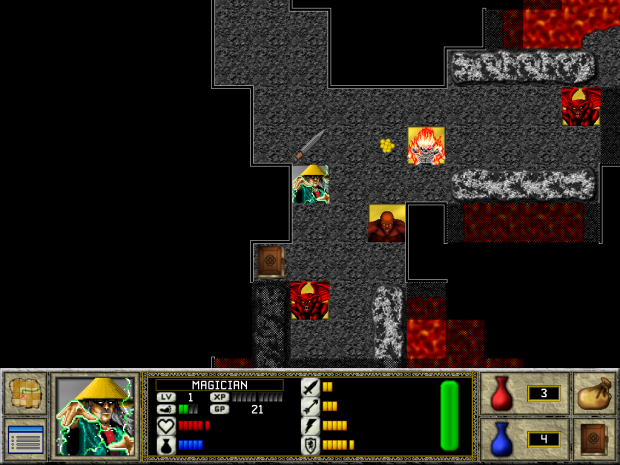 Removing the status bar's text area also meant that the inventory and spell book screens needed to be changed to include their own text areas. The inventory was already bigger than a player would ever need, so making room for the new text area was simple and the number of spells was reduced from 28 to 12, which meant that the spell book also had plenty of room for the new text area.
Reducing the number of spells was a hard decision, but in hopes of keeping things simpler and reducing the number of graphics that would needed to be created, the cut was made. Many of the spells gave similar results, so they will not be missed.