KarBOOM 1.1 is done!
Indie car-combat party game KarBOOM has finally been updated, boasting new improvements as well as a bunch of bug fixes.
At the request of fans, the player limit has been increased from 8 to 12 players, with up to 8 controllers (XBox 360, PS3/4, Wiimote, Logitech, whatever works with the player's OS) plus 4 players on keyboards.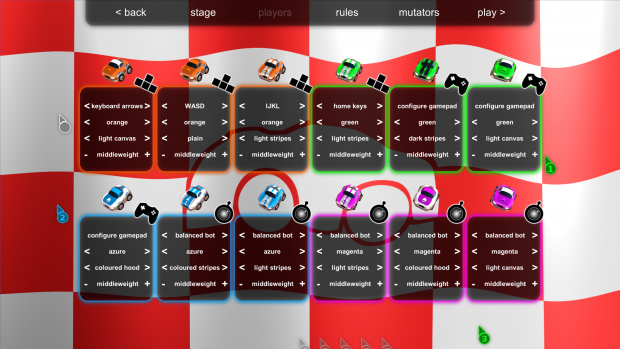 AI has been significantly improved, and new difficulties have been added to ease players into the game, as well as to give more experienced players or teams of players a greater challenge.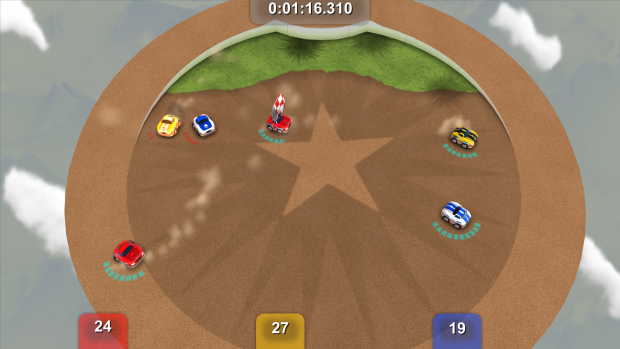 3 new skins are available as well, and players can pick the same colour to form teams in Showdown and Klassic modes. With 8 different skins, this means up to 8 players on a single team, though that'd likely make for a one-sided game given the 12-player cap.
Check out KarBOOM.net or KarBOOM's IndieDB and Desura pages for more info. Also, help get KarBOOM onto Steam by voting for it on Steam Greenlight!
Finally, for more news on KarBOOM or whatever else is coming in future, follow developer @JibbSmart on Twitter.