Beam Technology
Beam weapons are a key element in Inferno. These very aggressive and threatening weapons derived from research on Shivan technology can do much more damage than any other weapon, and hit targets almost istantly, thus being very difficult to evade. At the time of INFR1U, the importance of beams in battle would become more important than ever, as upgrades in their technology slowly turn beam turrets into the ultimate, lethal weapons every fleet relies on.

Jessnec's Work
Our weapon effects' artist, Jessnec, is aware of the importance of beams, and realized that some additional graphical updates would have been nice. Here are the results: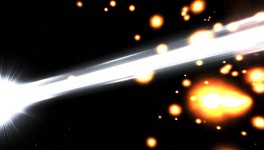 The beam fired by the Terran Super Juggernaut Icanus, the largest Terran space ever ship built. This beam is powerful enough to alter the tectonics of a planet and tear entire landmasses apart.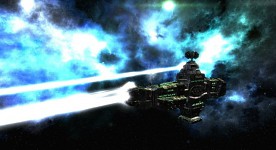 The flagship of the EA fleet, the EASD Nemesis, fires Mega and Super Huge EA beams.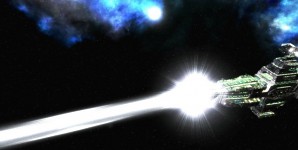 In a test mission, the Nemesis uses the Punisher type beam weapon.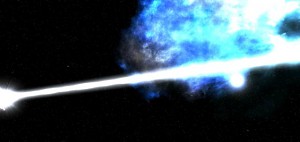 The EA Small type beam, used to handle small targets (compared to ships, of course) such as freighters, large transports and cruisers.

The GTVA-Terran Ultra Huge beam, fired by the Odin.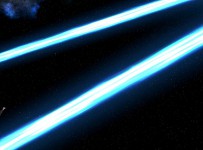 The GTVA-Terran Mega Huge beam.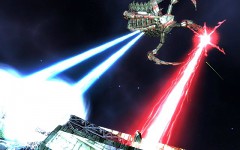 Some more work on Terran beams. A Shivan Sathanas Juggernaut firing one of its main beams can be seen.

The Vasudan Super Huge beam.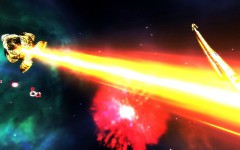 A Vasudan Hatshepsut destroyer firing a Vasudan Huge beam.



The extreme range Vasudan beam fired by the Apothess type destroyer.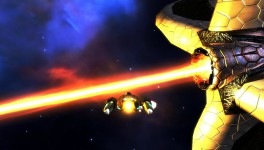 The Vasudan medium beam, fired by an Apothess.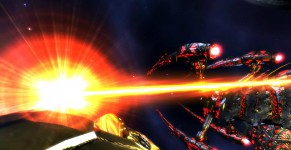 The Vasudan Small beam, used against a Sathanas. The Shivan Juggernaut, however, is more than capable to resist to such beam.



An Apothess firing its main beam in the background and a Serapis fighter firing its primary weapons.



Another Sathanas firing its main beam weapon.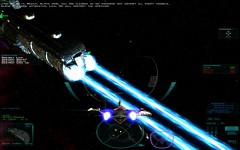 A Terran Deimos corvette firing a volley of beams.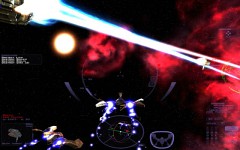 GTVA-Terran beams fired on an EA Eclipse-class cruiser.

Other updates
Due to holidays, progress has somehow slowed down but the team keeps working on the project. Activity is expected to be brought back to regular levels by september-october, so expect more updates. Soon, you'll see screenshots showing the campaign missions which have been designed until now. You may also expect a few "surprises" from now on.
A message to INFASA watchers
If INFR1U is not in your watchlist, add it now! INFASA is currently on hold and the Inferno Team is focusing on INFR1U, so be sure to follow both mods here on HLP. INFASA's progress will be resumed in the future, after the release of INFR1U.