Well hello everyone. I guess its safe to say you thought we were dead. And for almost 2 years, your assumptions were correct. After we released iHalo we took a vacation and got a bit lazy doing so. In the process of our "vacation" a few of us split off. Busdriver and Scifiknux founded Inysis and made a game for the Apple AppStore. I stayed with my roots, quake. I got distracted with Left 4 Quake and Conscript, and a few more over-ambitious projects that didn't go well. As time went on the dust and cobwebs on iHalo piled on. Eventually, iHalo was just a memory, a sad, unfinished, unpolished memory. Some of us even found it embarrassing. So much so that they didn't ever want to look back. Due to more recent events I feared that the only existing source and assets were lost forever due to my computer's hard drive failing.
Months went by since that incident, and the memories of iHalo began to fade. When one day, what do I come across on my Laptop? Yes! It was true! I had forgotten I had made a backup of my own personal build of iHalo on my laptop for I knew that my PC was dying.
Upon my discovery, I thought it would be fun to take a look at my old and flawed coding style. I laughed, (I cried lol) at the things that I could never do as simple as they were. My skills and knowledge have greatly increased since the days of iHalo. So I also thought it would be fun to fix some bugs, clean some code, do things right, and add aspects of Halo into Quake that weren't previously there. iHalo quickly became my drug, I turned into an iHalo junkie, adding this, fixing that, doing this, making that, why stop here? I'll do this too. I became an addict. But what fun are drug- I mean games if you don't share them with your friends? So that's what I did, I gave iHalo to a few of my Skype friends and they loved it. "Add this, you should do that, this too!" So what did I do? I delivered, I added more of this, I did more of that. In fact, I did more work in 3 weeks, that I ever did since I became a part of No Scope Studios.
Lets take a small commercial break, by commercial break I mean bad news break. My recent additions and features have gone WAY outside the boundaries of a mobile device. 90% of all my new additions rely on Darkplaces' features and extensions. So with that said I bring you the (maybe) bad news: The new and improved iHalo will be PC ONLY there is no if, ands, or buts about it. We have reached the "No going back" stage.
This may disappointing some, but I will try to soften the blow by giving you more good news and tell you specifically all the things that have been implemented.
For starters, the first thing you will notice upon starting the game is the Menu. Inspired by Halo 1's menu, you will see a pretty skybox, and moving Halo and a flying pelican: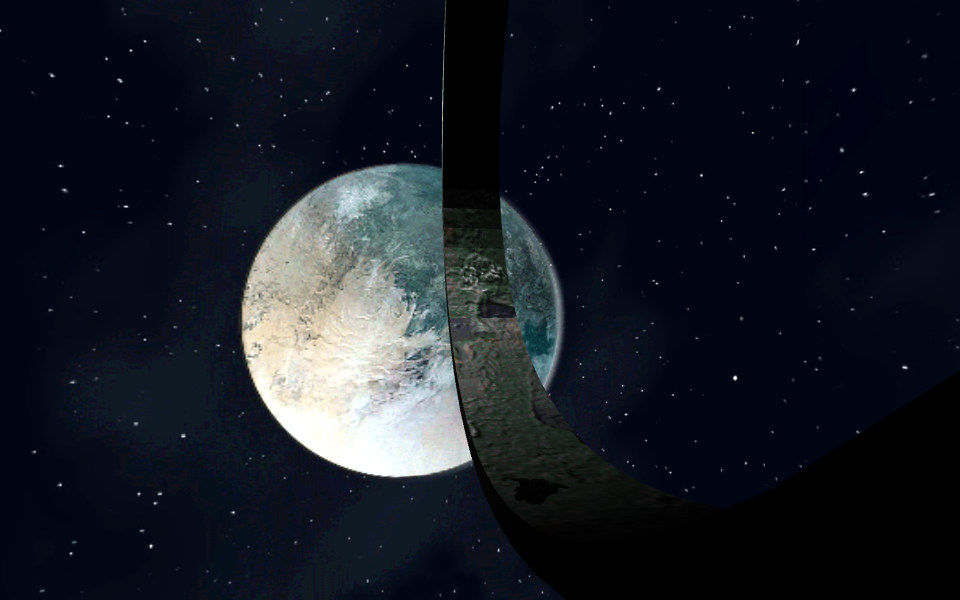 (FULL SIZE)
HUD, a full featured and build from the ground up HUD using CSQC (Client Side QuakeC) which requires Darkplaces. CSQC is NOT supported by any mobile quake engines. Here is a quick look at the HUD: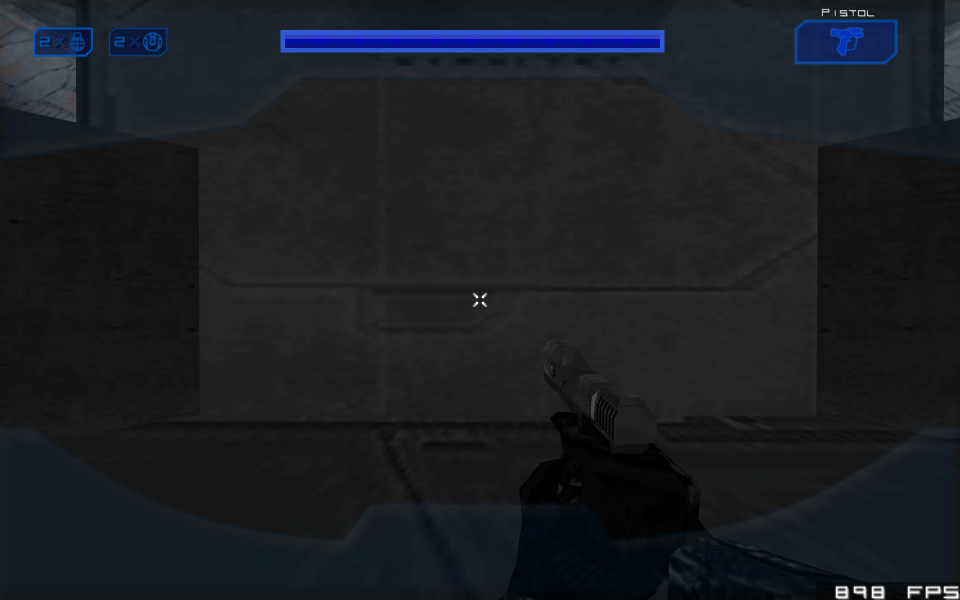 (FULL SIZE)
Particles, particles everywhere! My more recent skills, more like knowledge is accessing one of Darkplaces features: Effectinfo.txt. Its a simple text file that allows you to set, edit, and change the particles for various built in particle effects Darkplaces has. With this new found power I revamped all of the current particles used such as:
Muzzle Flashes: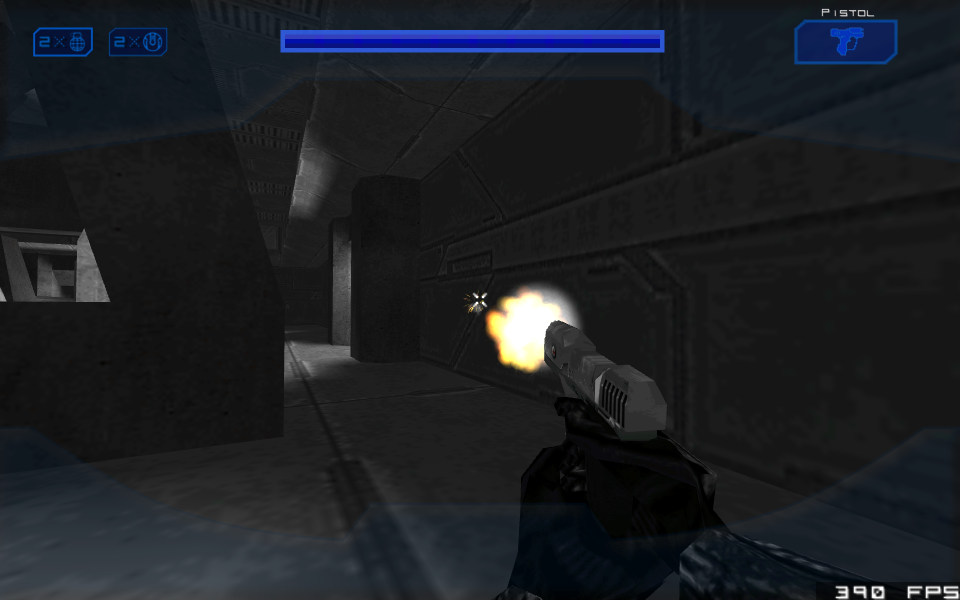 (FULL SIZE)
Explosions: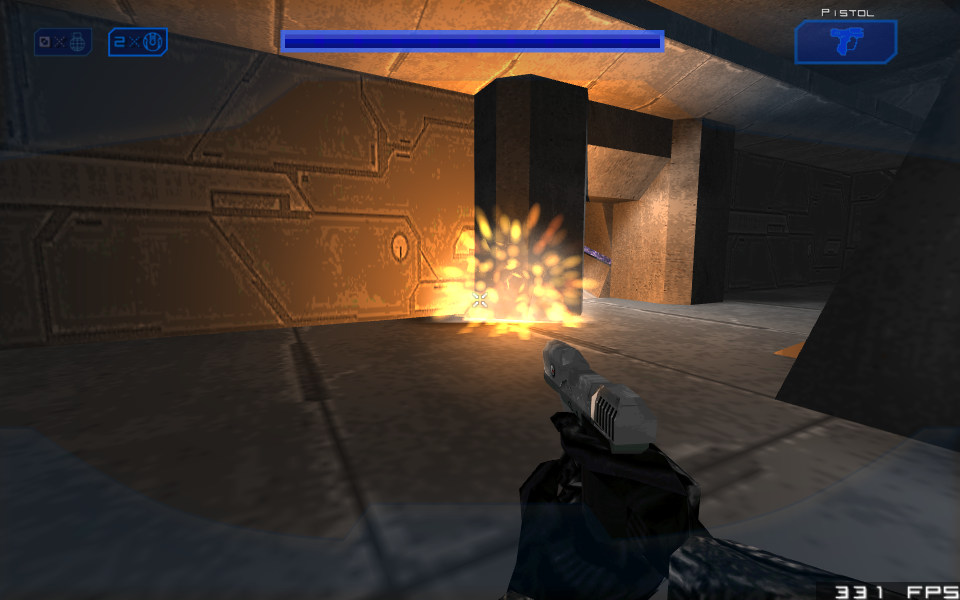 (FULL SIZE)
The newly added plasma grenade trail: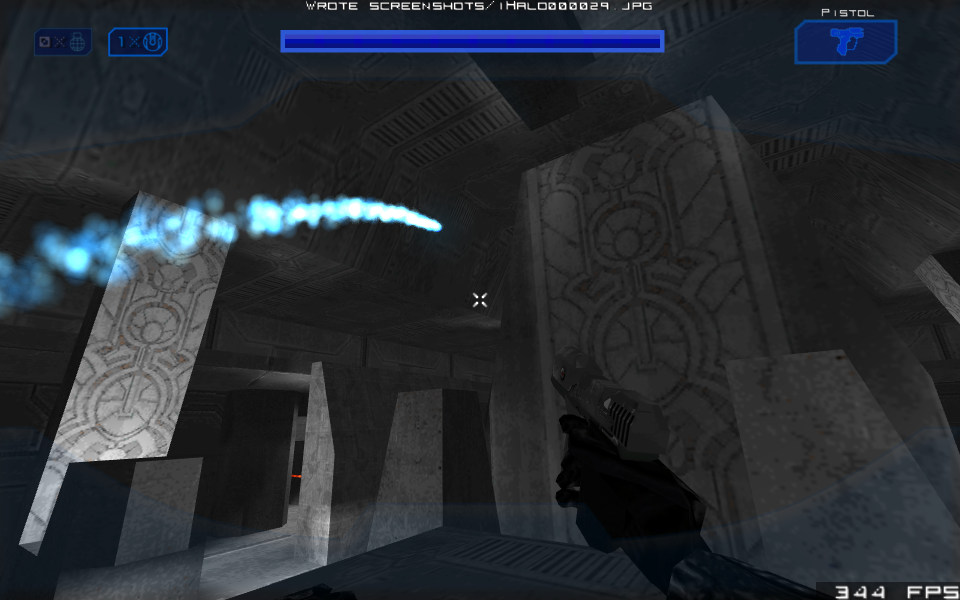 (FULL SIZE)
And explosion: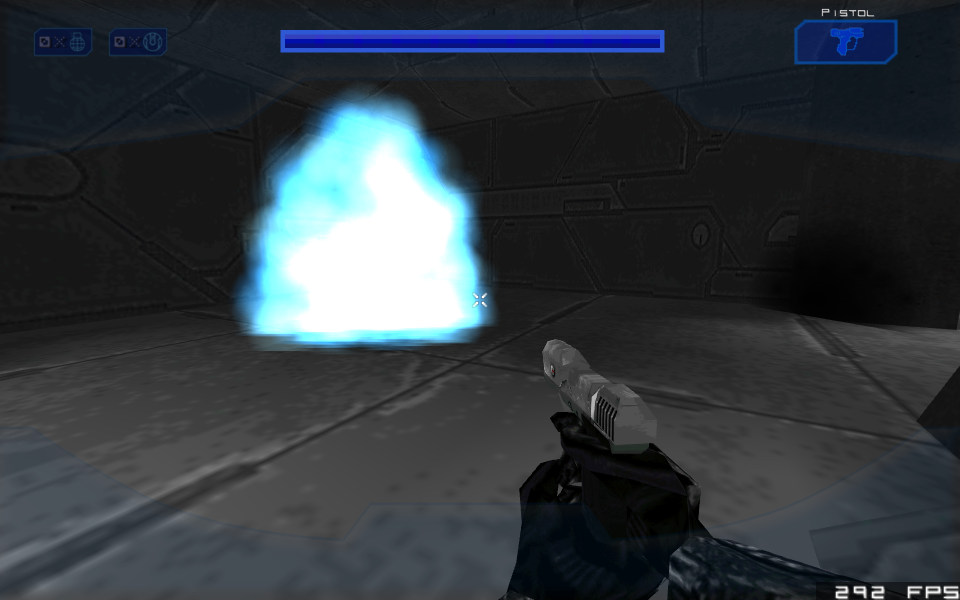 (FULL SIZE)
Shiny weapons shader (for covenant weapons, but tested on Assault Rifle)
You may also notice the WORKING ammo counter: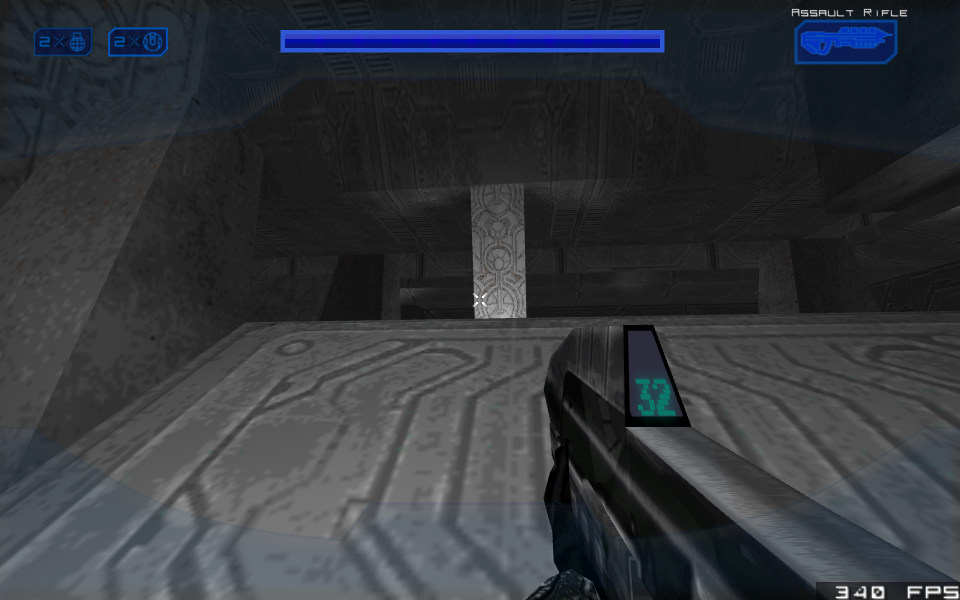 (FULL SIZE)
As well as the Halo 1 style scrolling "noise" on the sniper scope: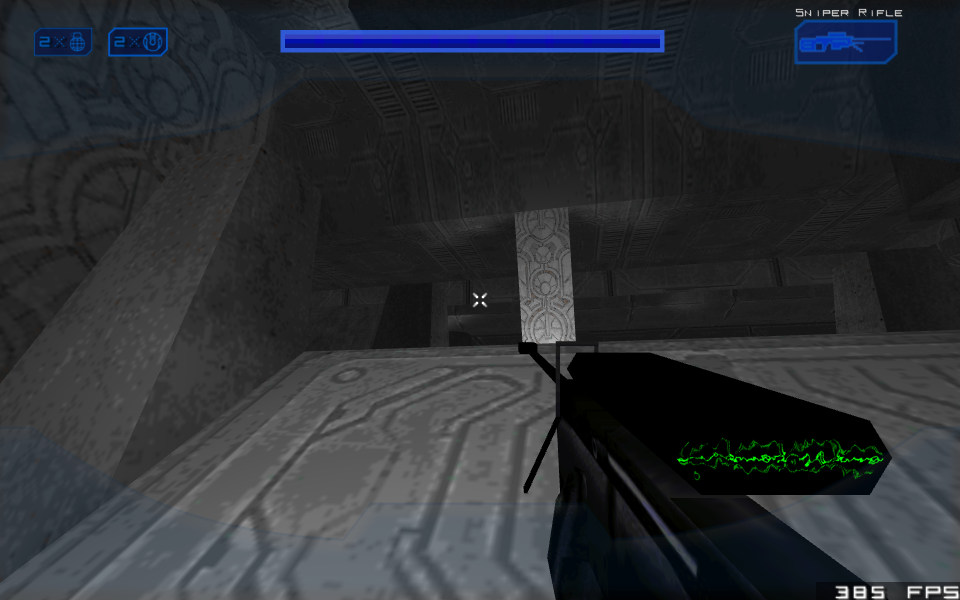 (FULL SIZE)
On the subject of the sniper rifle, there is now a vapor trail for the sniper bullets: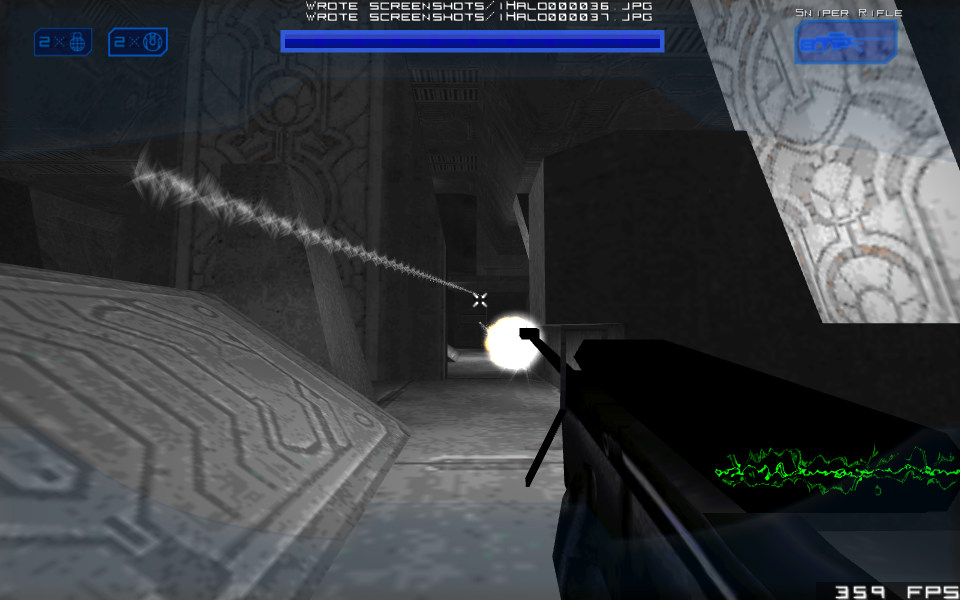 (FULL SIZE)
You can now see what weapon your enemy is holding, you can also see the killer chasecam feature as well, as you can see Marvin killed me (because I let him of course :P) :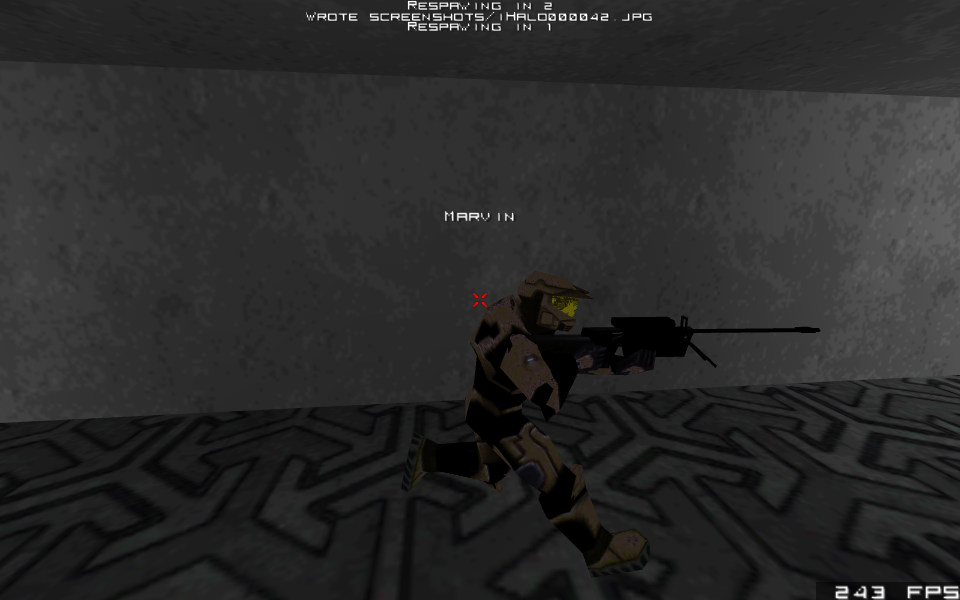 (FULL SIZE)
I am going to stop right there, but there is still a large list of things recently added, and I will attempt to keep the ModDB updated frequently as stuff gets added. I hope you all enjoyed this refreshing update and expect more updates soon.
This game as unpolished as it is, means a lot to me. This is my roots, this is where I all started, I would not be the developer I am today if it wasn't for this game. It felt great going back to my roots, reliving all the memories. It might sound a little weird if I say I do have a slight emotional tie with iHalo, but its true. Its great to be back.
In case you missed it:

THIS IS PC ONLY NOW
Cheers,
Ghost_Fang/Diabolickal