This week, we'll be quickly running through the most important feature released this month inside the "June Update": The new SURVIVE! game mode
So! Why the big deal? Well.. Because if you ever wanted to play the game a few notches faster now you have the chance. And this is just the tip of the iceberg as the new game mode is going to see a LOT of improvements these upcoming months. I'll tell you what that is going to be, just read a few more lines.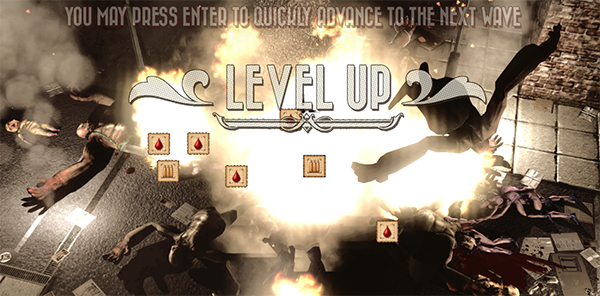 Yeah, there's a lot of BOOM! and LEVEL UP! Prepare for a serious war, you're in one!
The main idea of this game mode is to get the highest score. Which can get tricky, really. Because you need to carefully juggle both the "SCORE" and the "ACCURACY" meters. And accuracy is no joke, it goes up and down really fast if you're not planning your weapons, skills and reflexes just right. Here's how I've been going about my score in a 7 night play session(7 out of 10 because I'm no good).


Score and accuracy rise and vary throughout 7 game nights
You will be testing your skills during 10 game nights. Each night, a set of waves of infected starts and you need to send them back to where they came from.. or just kill them. Good news though, there's a pause wave between each infected wave.


Nights and waves progress swatch
There's more good news. You can team up with NPCs, buy, trade, learn new skills or upgrade others. Really a lot of help from all these kind NPC people, if you can afford to pay them, that is! With all the precious scavenging, looting and traders, I managed to build some serious bonus stats!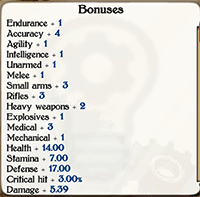 Bonuses built via 7 nights of SURVIVE! game mode. Just imagine what one could accomplish in 10!
After each set of waves completed at night, in the morning the shop opens and you can meet up with your favorite traders to then trade in the goods. There is some major firepower to be obtained by playing your cards right in this game mode. You have until 6:00PM to scavenge the map, close the deals and prepare your battlefield.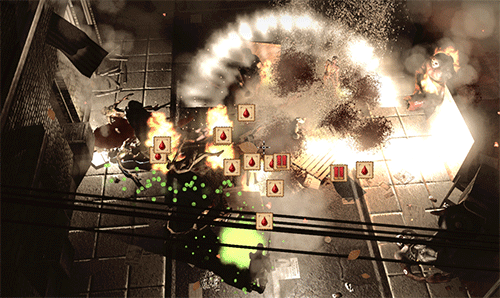 No! This is not an airstrike, just some high Level, explosive action.. you know, nothing special :)
(note. the plan above actually failed, I've missed the BOSS type infected by a few meters)
Alright. I hope to have explained some basics about the game mode. It's pretty simple to grasp right now, really. In the upcoming months we'll be adding new maps, more complex and random mission quests for each night, which will be very different, changing the gameplay and the means with which you score points a lot! One night you might have to survive while guarding some point, saving others and other times you might need to get from A to B. These are just a few examples of the random quest objectives you'll be trying to complete while doing your best to stay alive. You will not be limited to 10 nights either, it will go on forever, if you can make it, that is!
We thank you for your attention and invite you to follow our progress each week!

As a final note, here's an infected on fire, for your entertainment.