[page=Introduction]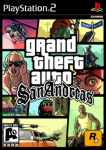 We are born into this world bucknekkid. We are confronted with nudity, in one form or another, on a daily basis. Early Renaissance Artists, like Donatello, "studied under both Ghiberti and Brunelleschi, and went on to create several masterpieces for Cosimo de Medici in Florence. His most important work is the David, which depicts the Hebrew king in the classical style of a Greek god, and was the first freestanding nude figure sculpted since the Roman era. Donatello went on to create the first bronze statue of the Renaissance, showing an incredibly realistic soldier on horseback."
And yet, we manage to find ourselves in the day and age where the presence of nudity and sex is a concern. This brings me to discuss the very strange situation that has occurred as of recent.
A well known modeling (when you make a model with tools for games or mods) site known as Polycount allows users to submit their work. This article was written based of the creator of the model you see mentioned in the article. The part that stands out to me, besides the model itself, is what the writer of the article said. " I see the gaming community as a safe harbor for our collective efforts. No one is making money off of this; this is the key by the way. We're all just having fun making things and such. But on the open seas of the 'real world' a lot of our practices would be considered downright piracy and would be squashed under the heels of a posse of lawyers. The series of suggestions comes from this reality. At a base level, you must give others respect. Whether you want it or not yourself, it is your responsibility when you work within a community such as ours. You cannot produce items based off others work that degrades the original and offer it to the public at large. It doesn't matter if the work is from the developer of the game you are working with, another community artist or anyone. It doesn't matter if you are using a model, idea, picture, skin, character or whatever else. If it is someone's original work, these issues apply. It's about respecting the work of others. Rogue13".

When the news came out on the Coffee Mod so many sites tried to give you the story, even some who hyped it up to get hits and clicks to their site. Seriously read what some of these sites had to say:
Take2Games.com: The news post that set the world and many gaming sites on fire!
MTV Gaming News: The bottom line, modders like Aaron BlueWolf72 Molloy point out, is that game code can be changed and often there's little that can be done to stop it. The concern among people in the gaming community is how the outside world, represented by critics like Thompson and politicians like Senator Hillary Rodham Clinton, will respond.
GameSpot.com: "The ESRB's decision to re-rate a game based on an unauthorized third party modification presents a new challenge for parents, the interactive entertainment industry and anyone who distributes or consumes digital content," Eibler continued. "Rockstar Games is pleased that the investigation is now settled and they look forward to returning their focus to making innovative and groundbreaking video games for a mature audience."
Bit-Tech.net: Senator Hillary Clinton has stepped into the controversy over sex scenes in Grand Theft Auto: San Andreas. The senator wants the US Federal Trade Commission to find out who put the explicit material in the game.
Yahoo News: On a 355-21 vote, the House passed a resolution asking the Federal Trade Commission to investigate the game's manufacturer, Rockstar Games, and its parent company, New York-based Take Two Interactive Software Inc.
1up.com: They claim Patrick the creator emailed them.
I could even reference sites that posted their idea of what the lost income would be due to this drama (Grama = Gaming Drama), which, as far as we know are just being pulled from a hat. So I had to find out for myself. I emailed Walmart, BestBuy and Gamestop to find out what they are planing to do and they replied with what I thought they would:
*BestBuy.com

Thank you for contacting Best Buy about the San Andreas Playstation game. I'm Kathy with Customer Care.

We'd be happy to help you with your inquiry. Best Buy has removed the Sony Playstation San Andreas game from our store locations July 23. It is not our intention to encourage ideas and ideals that are contrary to those valued by our customers, and we are always evaluating customer response to our advertisements and product offerings. We value receiving your comments so we may use this feedback to improve the shopping and service experience for all our customers.

We look forward to your next visit to one of our stores or to www.BestBuy.com.. Please don't hesitate to contact us with additional questions or concerns.

Best wishes from Best Buy,
Kathy and the Customer Care Team

*GameStop.com

Dear Customer,

We value your business and hope to see you again soon at GameStop.com.

Best regards,

Kelly R.

GameStop.com

World's Largest Selection of Gaming Products
*Walmart.com

Thank you for your message.

Dear Customer'

Thank you for contacting us on the GTA San Andreas game. We are pulling the games that changed from M to adult. Thanks Kathy
So as you can see from these reponses, the companies listed above are removing the game. Believe it or not,Amazon.com and it's retailers are still selling the game.
With the news getting better and better each day as of the 26th of July, Take-Two Interactive Software, Inc. Announces Federal Trade Commission Inquiry is just the latest news to this crazy story.
New York, NY – July 26, 2005 – Take-Two Interactive Software, Inc. (NASDAQ: TTWO) announced today that it has been notified that the staff of the Federal Trade Commission's (FTC) Division of Advertising Practices is conducting an inquiry into advertising claims made for Grand Theft Auto: San Andreas. The Company intends to fully cooperate with the FTC inquiry, and believes that it acted in accordance with all applicable laws and regulations. The Company cooperated with a recently concluded Entertainment Software Rating Board (ESRB) investigation into this matter and has taken decisive and immediate corrective action.

Patrick, the creator of the Coffee Mod, will not interview with media or mod fan sites like modDB.com but he did have this to say:
Patrick:
A fellow modder "Barton Waterduck" discovered the sex-animations on the PS2 DVD [th]en found some links to it in the mission script. From there I analyzed the parts of the mission script that referenced the animations. At that point a lot of the opcodes used in the mission-script were still unknown, and it took me weeks to figure out the workings of that piece of code. It slowly became apparent that the[re] was a 'nearly' complete mini-game, which was blocked out of the normal gameplay by a "censor flag".
There are indeed no 'official' publisher provided modding tools, but that is one of the charms of the GTA modding scene. All data-file formats have been figured out by the scene itself, and all tooling used is home-brewn by the scene. To analyze the code I used some scripting I wrote myself, but meanwhile there are better tools for doing this ( SA Builder), and better tooling in underway.

I have no significant modding knowledge on games outside the GTA-series, so I don't know whether there exists other M-rated games with similar hidden content.
In closing, I honestly feel that if Take2Games is forced to comply that the game they built will loose it's luster as a mod teams choice to mod. The game you will pass up on as you walk the gaming store and see GTA San Andreas on the shelf. It still amazes me how far this has gone. I'm curious how it ends!
modDB.com Members Point Of View:
"No offense intended to anyone other than the people who resort to blaming Video Games, for being one of the causes of violence amongst this generation of kids. They say that Games and Music cause violence, well what Video games did Hitler play? You know why Parents go along with blaming Violent Games? Its because they need something to blame so because they don't want to face the facts that they are shitty parents. Instead of blaming it on something else they should actually look at the facts, yes Games can start that fuse that leads to violence in some but its the parents fault for not putting a halt to that spark before it can do any damage - Adrian Shephard"
Other modDB.com Staff Input:
"A movie is given its rating based on what the viewer sees, cut scenes are irrelevant - they don't make it to the final release. I don't believe this situation is any different, the undeniable fact cited by Rockstar and the 'Hot Coffee Mod' author, is that the shelf release of GTA 3 San Andreas does not allow the user to witness such content. A hack by definition can be written by anyone, to do anything totally outside the control of the original developer. Therefore a games rating should not be penalised for this fact even if the game lends itself to such exploitation - Scott (Mod Database moddb.com)"
"People getting all bent out of shape for a sex scene in GTA: SA is completely stupid. This game, intended for mature audiences in the first place, is made to be played by people with at least a rudimentary idea of what's right and wrong. Parents shouldn't be surprised that little Billy was masturbating to some sloppily hidden (and poorly rendered) sex game placed there by a hacker or disgruntled programmer. Game development must be a lonely business. Anyway, Rockstar will be retracting all it's copies of San Andreas, and will now be releasing a version with a "clean" code, which will render the (already taken down) Hot Coffee mod useless - Sticky (Mod Database moddb.com)"
"The content of the "Hot Coffee" crack hardly amounts to a modification, and the programmer responsible for unveiling the locked content should not be held responsible for the adult content unlocked by installing the "Hot Coffee" crack. Rockstar Games released Grand Theft Auto: San Andreas with this content on the game discs, and the Hot Coffee modification merely unlocked it for the player.

Furthermore, I personally find it laughable that a pathetic clothed sex scene causes such a stir, and raises the games rating from M to AO. So people 17 and over are allowed to pick up prostitutes, "use them", then beat them over there head repeatedly with a baseball bat until they fall to the ground dead and start leaking blood (or even repeatedly stab them in the genital area), but you must be 18 to play a pathetic mini-game simulating consensual sex? Not to mention how hypocritical this rating system is, what difference does one year make? Does the ESRB board hire psychologists to evaluate the ages at which teenagers can "safely" see this stuff - San-J (Mod Database moddb.com)"
"As a part of the mod community, it's been sad to say this is the outcome of our dedication. Every day all kinds of people spend most of their days and hours creating their form of art. People who develop mods aren't always doing it to please an audience, but simply to please themselves. There is nothing more satisfying then simply completing something you have created. There are those who have blamed us for various creations like the hot coffee mod or nudity patches in The Sims, but in reality, it is not our fault. Everyone has their own mind and creations, and simply unlocking a hidden feature from a game can be rewarding to some people who mod. But i've read articles about society blaming the community for these tragic events, and the possibilities of less modification capabilities really upsets me. It's almost in a sense telling 3D designers they can't use their software or talents to it's full potential. Modders should have control of what they create and not anyone else. Most mods aren't linked together with the big industry or companies, it's why we do what we do. This should remove blame from the game company since mods have nothing to do with them - MasterChopChop (Mod Database moddb.com)"