Hello guys ,
Let's take a look at the progress we've achieved this month.
Despite being a very busy month,(mostly because the college semester has started ) we've managed to get some decent progress considering the time we had on our hands.
We first had to nail down the EU structure style.We did keep in mind their futuristic vibe and fancy shape in order to create something rather unique yet not very SF-ish,not realistically scaled by any means,but more fitted as a symbol (as in any other RTS games, we all know by now that a tank isn't build in a single structure).This whole process took me quite a while,since I'm not experienced in designing buildings, but with the experience we gathered from playing a bunch of RTS games ,we managed to get something decent in place:
EU Headquarter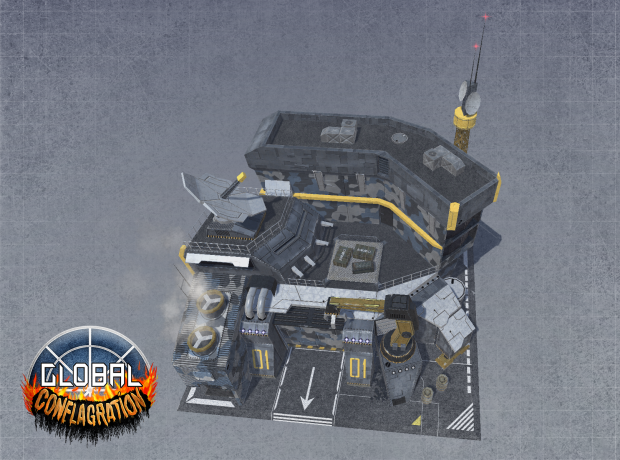 EU starter building,it will provide the option to build the rest of the building as well as training scout units such as Fennek.It's still up to debate if we should have the Headquarter build up base defences in a certain radius or have a separate unit fill up that role and maybe deploy them over certain expansion points spread over the battlefield.
EU Factory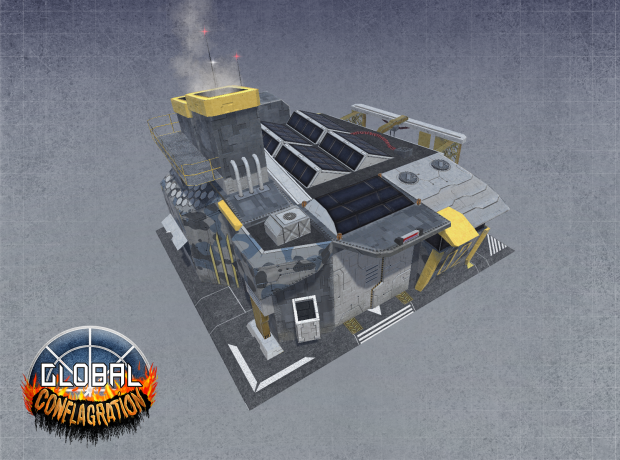 EU building that will provide the main means of war including :the Raider (Fast Anti-Tank unit),the MBT (backbone of any army ) or the Artillery (high precission,ranged unit meant to take out light vehicles).All the units mentioned above being shown in my previous update.
In the future we might expand it by adding specific upgrades for certain units.
We will tackle the rest of the building starting with the Armory and Helipad in the following month.
Meanwhile with a placeholder HUD in place and various props being done,we're confident enough to present you our first screenshots: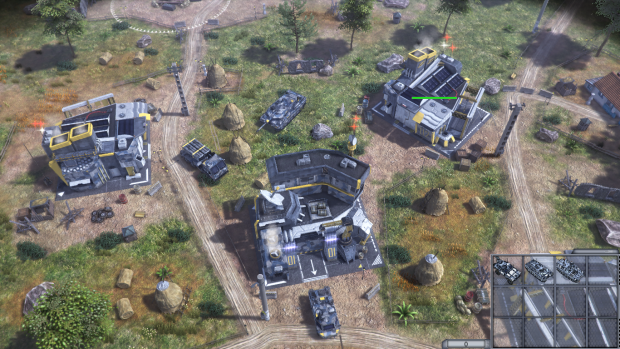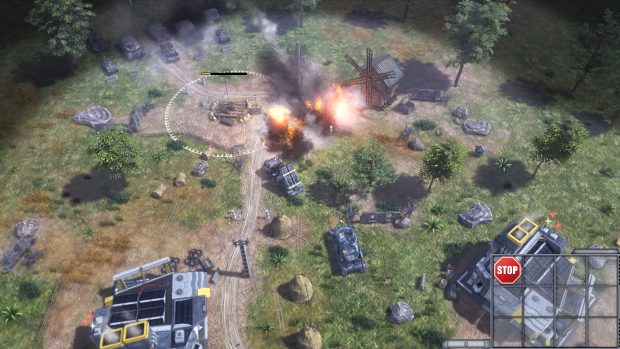 Not final by any means ,these screenshot should mark the visual style we want to approach in the future, and give you a hint of what this game might look.There is a lot of room for improvements and we are open to criticism and suggestions on all aspects of our game.
What's next ?
Hopefully in the near future, with more mechanics being implemented, we will be able to provide some rather decent footage of our game mechanics in motion ,so stay tuned !
Thank you for your attention and have a wonderful day !