It's been some time since we've released a news update for Ghost SEED, so this will have a decent amount in it. As some of you know, Ghost SEED has been available as a public beta for a while now over on Google Play, and we've been getting some really good feedback from our players.
For those of you who are new to Ghost SEED, this teaser video gives you an idea of what the game is about:
Ghost SEED teaser #1 - Indie DB
We've settled on Pax Prime as being our big event this year. We're going to be up on the 6th floor, along with indie producers Zombie Orpheus Entertainment who make the excellent web show "Journey Quest" and Studio Pepwuper who make "My Giants". We're planning on another month or two of beta, which will give us time to really shake things out before Pax.
And yes, we will be hosting a Ghost SEED campaign during Pax. If you're going to be there, be sure to stop by our booth for more details - we'll also post them here, so that you can all get a head start on the battles.
We've just released version 0.9.654 on Google Play. This update adds chat (cue Ode to Joy), both in private player-to-player and public organization and global forms. Coordinate with your friends and teammates to take out Westlake Center, or just taunt the competition after you've taken out yet another of their FORTs.
Another addition in this version is regional view. Some of our players were running into problems where they couldn't see what was happening when they zoomed out too far, because there simply was too much action on the screen. Downtown Seattle, especially, turned into a far bigger warzone than we expected: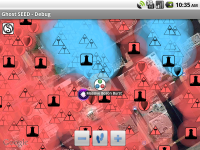 If you imagine zooming out a few steps and seeing ten to twenty times as many SEEDs as this on a phone screen, you get the idea of why this was troublesome. With this update, zooming out switches you to a display of regional influence. Instead of seeing individual SEEDs, you see color coded regions with icons indicating which organization controls that region. This can give you a good idea of what areas around you are particularly interesting without the tremendous overhead that can come from downloading and rendering a few thousand SEEDs.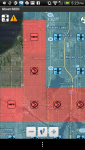 Another big change we've put in is the addition of live leaderboards on the website. These are a lot of fun, because you can see how different players stack up in six categories of gameplay.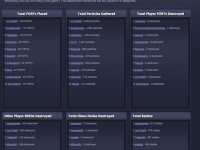 Give Ghost SEED a try, and let us know what you think!
JB